Bashundhara City (বসুন্ধরা সিটি), located on the Panthpath of the capital Dhaka, is recognized as the largest shopping mall in South Asia. Bashundhara Group started construction of the Bashundhara City Shopping Complex in 1998. The chief architects were Mustafa Khalid Palash and Mohammad Faiz Ullah. On August 6, 2004, the shopping mall, built at a cost of over $100 million, was opened to the public.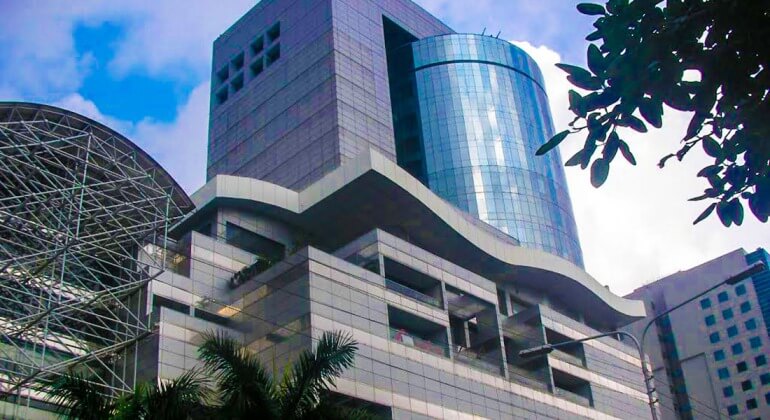 The 21-storey building is built with a modern architectural design, the lower 8 floors are commercial premises and the remaining 13 floors are being used for Bashundhara Group's office. Bashundhara City Shopping Complex has 2325 shop spaces, a food court, a cineplex, a fitness center, a theme park, a children's entertainment center, a prayer place, a restaurant, a toilet, and a car parking facility. With round-the-clock electricity and air-conditioning, this commercial unit has an attractive rooftop garden. Bashundhara City Shopping Mall is considered a symbol of the modernization of the capital Dhaka. Currently, the Bashundhara City shopping complex is visited by around 25,000 people every day.
Bashundhara City (বসুন্ধরা সিটি)
Schedule: Bashundhara City Shopping Complex is open from 9 AM to 9 PM every other 6 days except Tuesday.
Communication / Contact
How To Go Bashundhara City
From anywhere in Bangladesh, you can see this huge building when you reach the Kawran Bazar intersection in the metropolis of Dhaka.