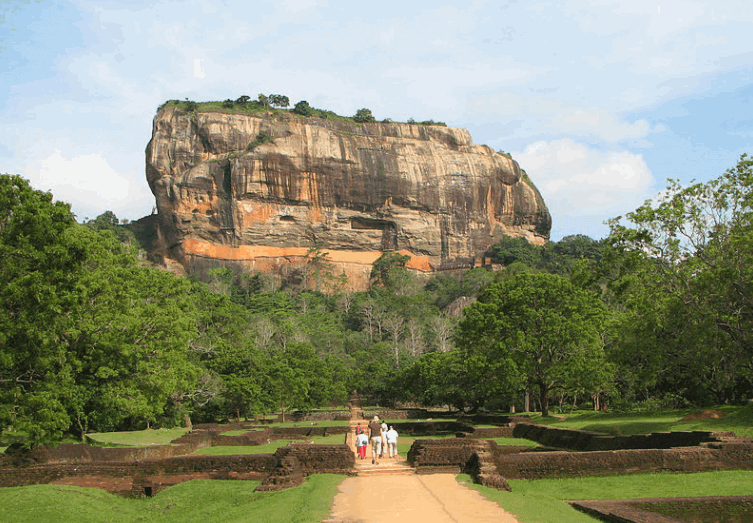 Sigiriya is an ancient rock located in the northern Matale District near the town of Dambulla in the central province, Sri Lanka. This site was selected by King Kashyapa for his new capital. He built his palace on top of the Rock. This rock is also called Lion Rock. Today, Sigiriya is a 7 world heritage site that is listed by UNESCO in the time of 1982.
There is clear evidence that the many rock shelters and caves in the vicinity were occupied by Buddhist monks and ascetics from as early as the 3rd century BCE.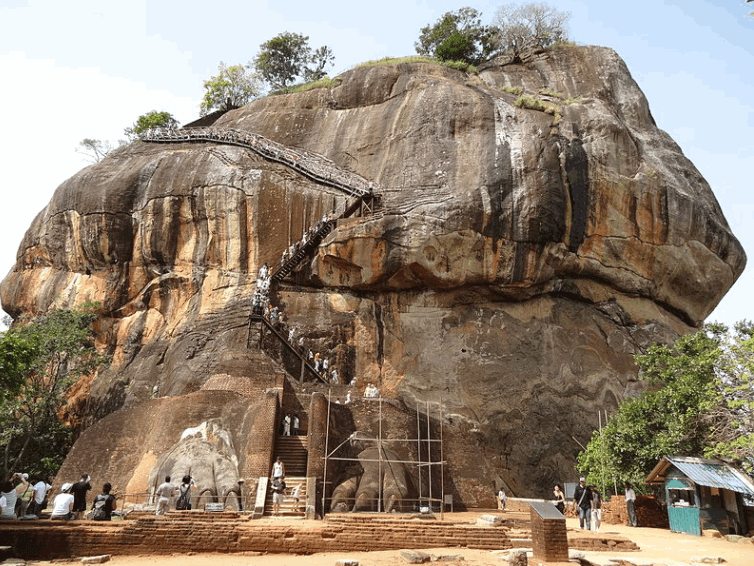 Buddhist monastic settlements were established during the 3rd century BCE in the western and northern slopes of the boulder-strewn hills surrounding the Sigiriya rock.
King Kashyapa was the son of King Dhatusena. King Dhatusena was murdered by his son King Kashyapa by walling him up alive and then usurping the throne. In the 1890s Sigiriya came to the attention of antiquarians, later archaeologists. Harry Charles Bell was the first archaeologist to research on Sigiriya. there was a sculpted lion's head above the legs and paws flanking the entrance, but the head collapsed years ago.