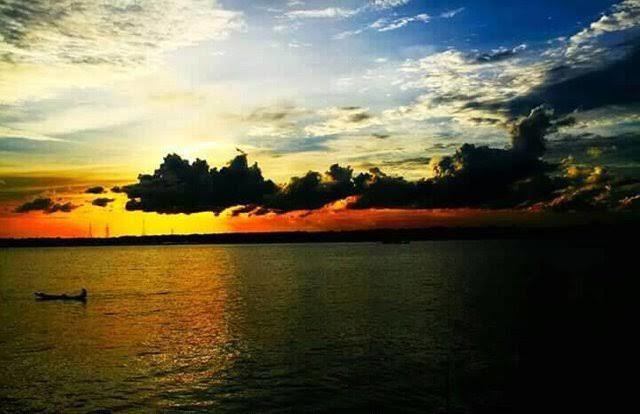 Boalkhali is a large three-dimensional area of ​​rivers and hills and flat terrain. In the north-west, a river of quiet music flows. The river of life is karnaphuli. In the past, the Jyathapura and Koraldenga Hills are covered in green forests. Large flat land to the south. All in all. It is as Boalkhali which the queen of natural beauty.
Its comparison is just himself? There is the famous Medhas Munir ashram, known as Chandi's origins on the eastern border of kurlaldenga on the high hills of Chandra. There are reports that Durga Puja is practiced in this sub-continent.
Boalkhali Of Chottrogram
Some distance away is the shrine of the famous saint Hazrat Boali-Kalandar Shah. Many believe that the name of this huge town called Boalkhali is named. At a distance, Ahla Vaidya Para is located in the Buddhist tree-house of Buddhists. An attempt to build a national pilgrimage center around these three religious shrines has been heard for a long time.
At the foot of the Jyathpura hill, there is a mountain of rocks. There is a huge garden with a variety of vegetables, lemons, and fruits. A tourist spot called 'Freedom Fighter River' has been developed in recent times by locals on the banks of the river Karnaphuli in the north. On the other hand, the road built by cutting the Jyathpura hill has taken everyone's mind.
It runs through the narrow curved path of the hill from the village to the warehouse of Rangunia. The road has crossed the high and low road, holding the immense beauty of nature. Hundreds of people are here every day to enjoy the beauty of it. Everyone thinks the door improvement will open when the road is open.
If the commodities produced in the mountains are available at low cost locally, the raw market will have a huge impact. Moreover, the goods produced in the hilly region can easily enter the city market including Boalkhali by road.
Besides, the distance between the two regions will be reduced to about 50 km. Many tourists and visitors from around the country are coming here every day to surround them.
This Eid has many visitors compared to other times. The gathering of women and men and grandchildren is still going on at night and day. If you like, you can also sing with them like this song of the artist's song, 'If the mind wants it, come on – a little vain'. For a while, you can go back to your destination with a beautiful mind. Then it will feel good for a while at list.
Read More Articles:
Also Read: