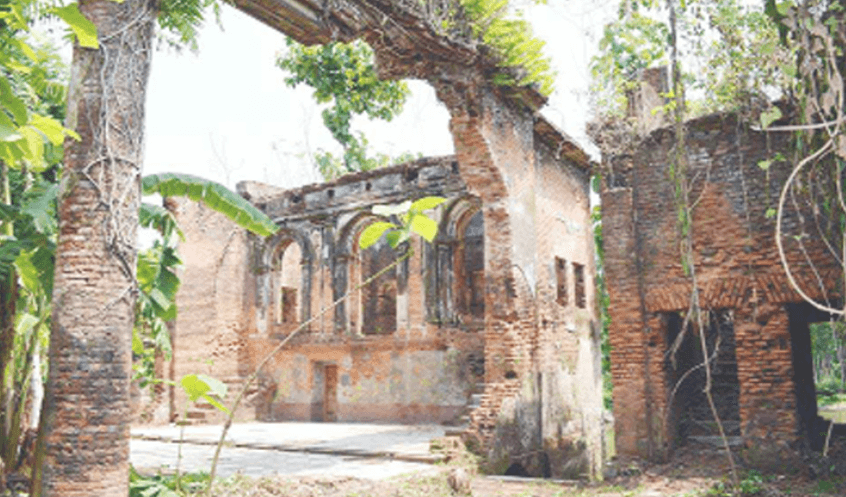 Numerous palaces are a unique symbol of the tradition and beauty of our country. The beauty of these palaces entangled with the memories of the past fascinates all travel lovers. And so the archeological monuments, these ancient zamindar houses are the favorite destination of travelers. Similarly, Dalal Bazar Zamindar Bari of aesthetic beauty has become a silent witness of the times. You can visit this wonderful palace at any time on holiday or in leisure. Its artistic beauty will fascinate you.
Dalalbazar Zamindar Bari Laxmipur
Dalalbazar Zamindar Bari is one of the oldest structures in Laxmipur. The zamindar house adjacent to Dalal Bazar, located along the Dhaka-Raipur road, about five kilometers from the Laxmipur district headquarters, is a great attraction for visitors. The zamindar house of Dalalbazar, which is three hundred years old, is still standing as a witness of tomorrow.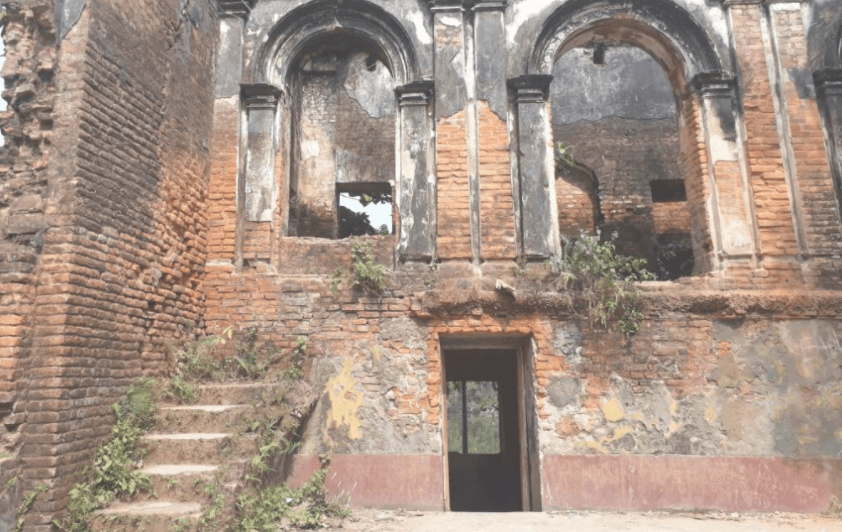 The 14-acre property next to the market has an abandoned royal gate, zamindari palace, inner palace, paved ghat, the wall of zamindar's house, construction materials, especially iron beams weighing a few tons, huge iron chest, dance hall, outdoor, three ponds. The aesthetically pleasing zamindar can be seen by looking at the beautifully decorated house.
There are four monasteries about 200 years old next to Khoyasagar Dighi.
Built on seven and a half acres of land, the house has four ponds, seven buildings, and a huge garden. Khoasagar Dighi is located on 17 acres of land in front of this beautiful zamindar's house.
In winter, the chirping of guest birds in the lake also catches everyone's eye. It is believed that zamindar Brajballav Roy dug the lake to save drinking water for the people. The lake is so long that it looks foggy at one end. There are various myths about this tank. There are four monasteries about 200 years old next to Khoyasagar Dighi. Next to the house is the hundred-year-old Dalal Bazar Sri Sri Geo Akhra Mandir.
History of Dalalbazar Zamindar House
This zamindar house is related to the naming of the Lakshmipur district. It is believed that the Laxmipur district was first named after zamindar Lakshmi Narayan. However, the Laxmipur district was not there from the beginning. It was a village at first. Then in 180, it was upgraded to Laxmipur Sadar Police Station. Besides, it was declared Laxmipur district in 1984.
How to Get There For Visit & Traveling
CNG can be added from the Laxmipur bus stand. CNG can be added from the Raipur bus stand.
Read More:
People Also Want To Know:
দালাল বাজার জমিদার বাড়ি ভ্রমন
লক্ষ্মীপুর রাজবাড়ী
দালাল প্লাস
লক্ষ্মীপুর রাজবাড়ী
কামানখোলা জমিদার বাড়ি