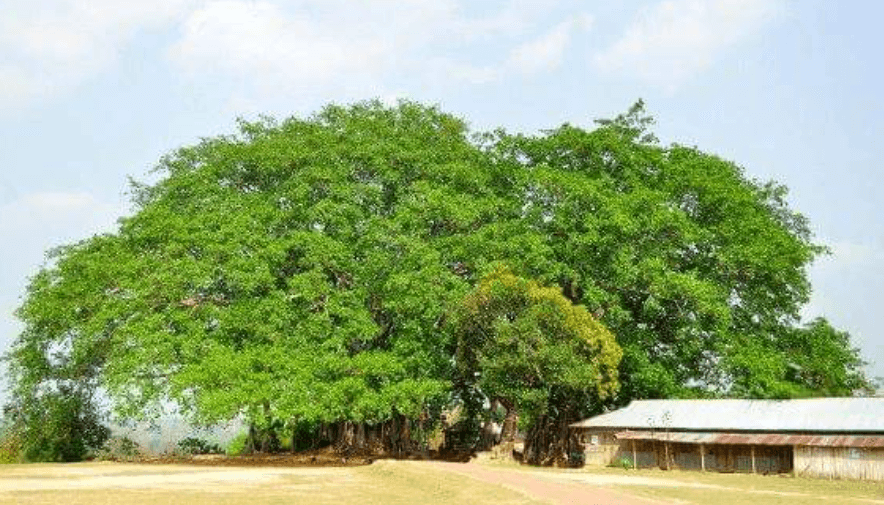 Pahararani Khagrachari has a combination of sky-mountains, diversity of tribal culture, and endless greenery. Surrounded by natural beauty and mystery, Khagrachhari Hill District is an ideal place for nature lovers and travelers. The unique beauty of nature is spread all over the district. The diverse lifestyle and natural beauty of this district fascinate everyone. And in this Khagrachari there is a hundred-year-old banyan tree. Witnessing a hundred years of history, this banyan tree has become an interesting place of interest. Khagrachhari actually doesn't forget to see this banyan tree.
Centenary banyan tree of Khagrachari
In the area near Khedachhara in Matiranga Upazila of Khagrachhari district, this centenary banyan tree of Khagrachhari is not only a witness of history, but it has also become an interesting place of Khagrachhari. The locals believe that this tree has been around for centuries. And that is why it is called the centenary banyan tree.
The hundred-year-old banyan tree has its roots spread with the memory of a hundred years. Located on more than five acres of land, this tree has become a great place for visitors. Travel Pipasura When visiting Khagrachhari, don't forget to see this banyan tree.
Each stalk that descends from the original banyan tree merges with the ground and over time becomes a new banyan tree. Every banyan tree created from the roots of the basket is intertwined with its root tree like a child. Spreading its stalks and roots, this banyan tree holds its hundred-year-old glory. It's as if a jujuburi is standing with his magic broom in his hand.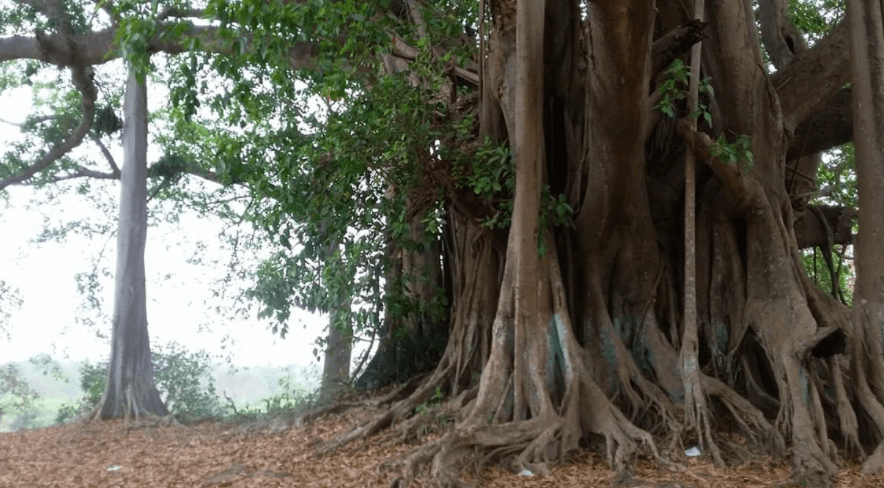 In the scorching heat of summer, people come here in search of winter. Body-mind embraced in the shade of the banyan tree. Many people think that people also become centenarians when they sit under this banyan tree and apply cool air.
Visitors who come here sit under this banyan tree, the symbol of a hundred years, and remove all the fatigue of the path and refresh their minds and souls. Witnessing the past, this tree has been relieving the fatigue of pedestrians for hundreds of years.
This banyan tree with its innumerable roots is an example of artistic beauty. The artistic beauty of nature can be seen in the shape of a banyan tree. And tourists come to see this beauty in the shade of this banyan tree.
How to get there:
From Dhaka, you can take Khagrachhari by taking buses of St. Martin, Shyamoli, Hanif, Shanti Paribahan, and others. The rent will be 470 to 520 Tks. You can also take a BRTC transport bus to Khagrachhari.
Then you can reach Matiranga Upazila by CNG or auto from Khagrachhari city.
Where to stay:
If you want to stay the night, you can stay in a tourist motel. There are also many residential hotels around Shapla Square in the city. The rent for these varies from Tk. 500 to Tk. 2,000. Below are the names and addresses of some of the hotels:
Tourist Motel: You can get it by crossing the Chengi River to enter the city. All the rooms in this motel have 2 beds. Rent: AC Tk 2,100, Non AC Tk. 1,300. Contact: 03716-208485.
Ekochhari Inn Hotel: Located in a hilly environment next to Khagrapur Cantonment. This is a resort-type hotel. Contact: 0371-62625, 3743225. Hotel Shail Suburban: 0371-61436, 01190776812.
Jerin Hotel: 0371-61071.
Hotel lobby: 0371-61220, 01556575746, 01199244730.
Hotel Shilpi: 0371-61795.
Read More: Bhagaban Tila