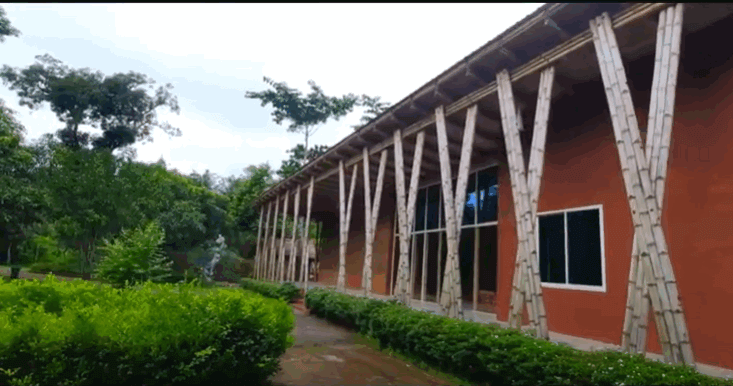 Shamser Gazir Bansher Kella Resort is located at Champaknagar village in Chagalnaiya Upazila, 7 km from Trunk Road in Feni district. One of the means of construction style and entertainment, this resort has now become quite popular among travel enthusiasts. The construction of everything inside and outside of it has the use of bass. There are also frequent cultural attractions here, including dance performances by hill people from the neighboring state of Tripura. The entrepreneur has tried to make it a kind of dazzle by constructing the entire tourist center on about 5 acres with many more materials of rural folk culture. Rows of tall bamboo outside the bamboo resort. Only bamboo wall artwork on the walls and every piece of furniture made of bamboo.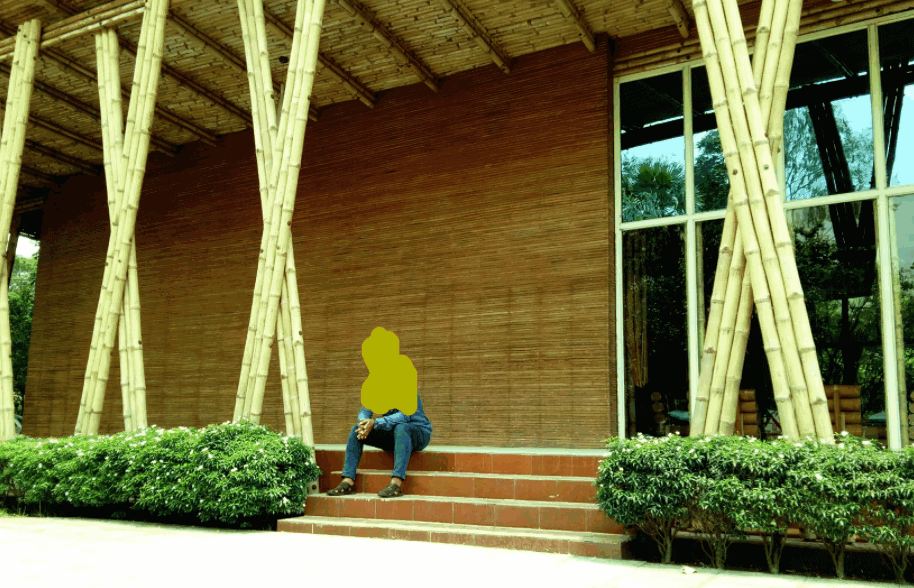 Outside the resort, there are also various artistic arrangements, the traditional hill house of Khagrachhari Hill District with bamboo scaffolding along with the open courtyard next to the outer garden. Any literary chat or free event can be organized there. The hill house resembles a beautiful stage. There are small benches in the small fruit orchards on the side, and on the other side, there are lovely boats with hand-rolled oars to take a walk in the water of the lake. At the entrance of the fort, you will see a sculpture with a drum, tabla, harmonium, and Ektara called 'Ektan'. There is a small shopping and tea and coffee stall in the style of Bengali rural towns and tribes. There is a picnic, barbecue facilities. There is also food made of bamboo. In the afternoon, you will be able to take a boat trip on the Feni Muhuri River and see the Kaiyara Dighi as an added bonus.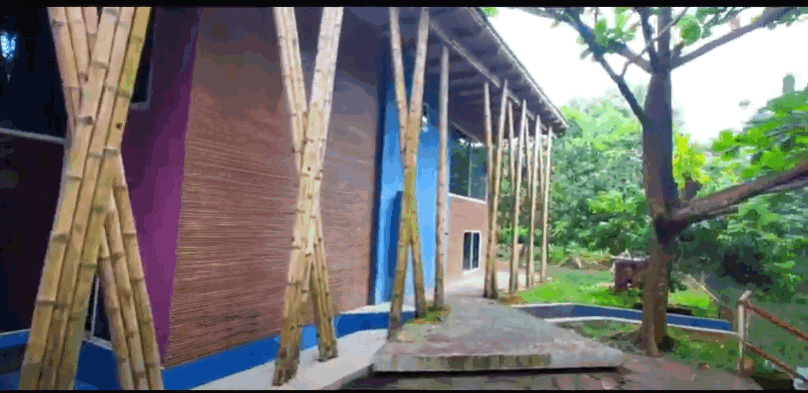 Entrance fee
The entry fee for non-residents will be only 20 Tk.
How to get there
By bus from Feni town to Chagalnaiya by rickshaw or directly to Shamsher Gazi's Bamboo Fort Resort in Laguna. You have to come to Dhaka-Chittagong highway and get off at Bariarhat. After crossing Kerhat Bazar via Ramgarh Road and going to Shubhpur Bazar, you can see this bamboo fort only after crossing a narrow road about 3 km straight east. The fare for a CNG autorickshaw from Bariarhat will be 40-50 Tk. You can also go to Shamsher Gazi's Bamboo Fort Resort from Feni city via Chagalnaiya.
Where to stay
Shamsher Gazi Bamboo Fort Resort has the facility to stay. You can also stay in Feni Sadar if you want. Below are some of the places to stay –
Feni Circuit House
Zilla Parishad Dak Bungalow
LGED Rest House of Water Development Board
Rest House of Palli Bidyu Samiti, located about 1.5 km south of Mahipal junction on the side of the highway.
Hotel Mid Night, Zahiria Mosque Market, S, S, K Road. Phone: 0331-62223 / 01733-585956
Hotel Gazi International, S, S, K Road, Feni. Phone: 0331-62415 / 01711-123454 / 01714-267305
Read More: Sharshadi