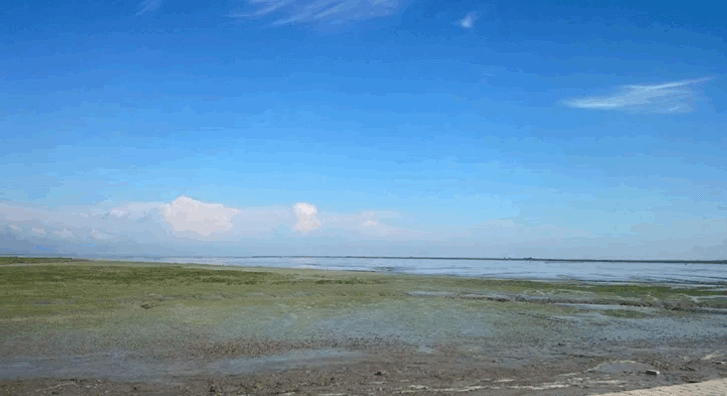 The Musapur Closer and the small Feni River are located in the southern boundary of the Bay of Bengal on the southern boundary of Kompaniganj Upazila in Noakhali. Musapur Closer is a wonderful creation of nature. Green nature, wildlife, flocks of birds, forest gardens, closure in the middle of the Feni river, 23 vent regulators, the surge of fishermen, and the vast waters of the sea is a world of new beauty. When the tidal waters rise in the sea, a unique beauty develops in the small Feni river of Musapur closure. Small and big waves crashed on the shoreline.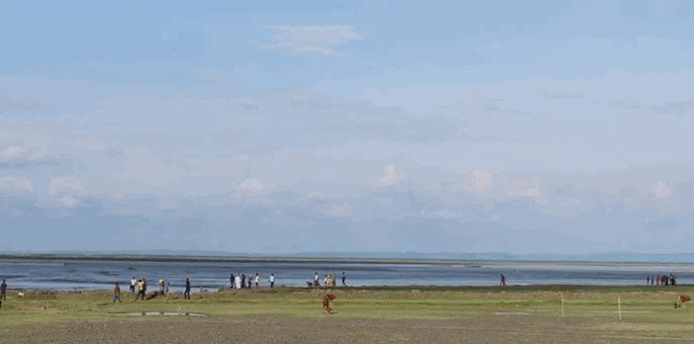 There is a chance to watch the sunrise and sunset from anywhere on the beach which is about 5 km long and 3 km wide. The forest garden of the forest department can be seen standing while going south by a trawler from the center of this isolated Musapur Closer. It adds extra natural beauty. There are various types of forest trees standing around with their heads held high. In fact, you can enjoy the beauty of different species of birds, huge beaches, sunrise, and sunset. Tourists and nature lovers visit this char by trawler or speedboat.
How to Get There Musapur Closer Noakhali 
Information about some of the buses plying between Dhaka and Noakhali is provided below for your convenience:
1.Ekushey Paribahan departs from Mirpur at 6 am, Jigatla at 6:30 am, Sayedabad at 7 am and 7:30 am. Rent: Tk 200 / – Contact: 01678047382
2.Bilash Transport – Buses leave every 15 minutes from 7:15 a.m. to 8:30 p.m. Rent: Tk 200 / – Contact: 01712693836 (Sayedabad counter)
3. Shahi Paribahan – from Sayedabad at 6:40 am and 7:40 am and from Jigatla Leaving at 5:40 in the morning. Contact: 01913628038
From Basur Hat in Kompaniganj, Noakhali to Bangla Bazar, then cross the 2 km road to Chowdhury Bazar in the south, cross the four roads at Janata Bazar in the east, then cross the 1.5 km road in the south and reach Musapur Closer a little further east.
Where To Stay At Noakhali 
Noakhali is a good place to stay – Circuit House, Royal Hotel, Town Hall, Hotel Rafsan, Hotel Liton at the old bus stand, Noakhali Guest House on Hospital Road. The rent is much lower. An interesting thing is that there are good food hotels in almost every hotel here.
1. Pubali Hotel, Main Road, (Municipal Welfare High School), Maijdicourt, Noakhali. Contact: 0321-61257
2. Hotel Al Morshed, Main Road (Junction of Jame Mosque), Maijdi Court, Noakhali. Contact: 0321-62173
3. Hotel Rafsan, Main Road, Maijdicourt, Noakhali. Contact: 0321-61395
Read More Related With:
Frequently Asked Question With Related Topic:
musapur feni
musapur sea beach
মুছাপুর ইউনিয়ন
মুছাপুর কোম্পানীগঞ্জ
মুছাপুর সমুদ্র সৈকত
নোয়াখালীর চর সমূহ
নোয়াখালী দর্শনীয় স্থান
why noakhali is famous for