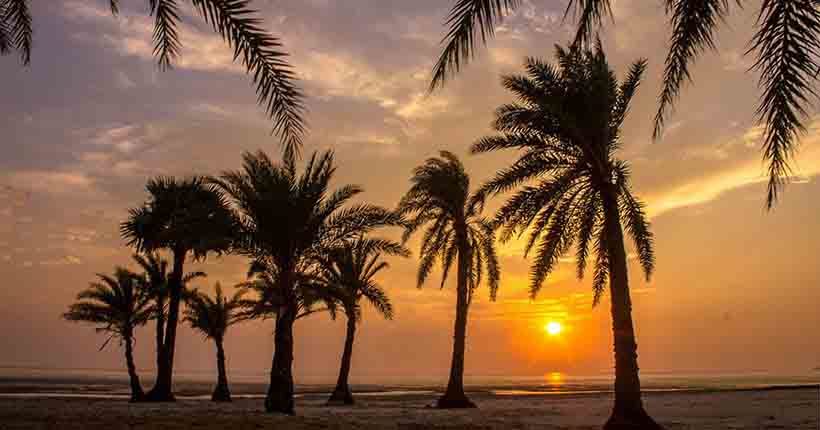 Nijhum Dwip is a small piece of land in the wake of the Bay of Bengal in the southwest of Hatia upazila in Noakhali. The four main islands of Ballara Char, Kamla Char, Char Osman and Char Murri, and Nizhum Island, with a number of smaller chars, have an area of ​​about 14,050 acres. In the area adjacent to Nizhum Island, a large number of Icha fish (shrimp fish) were caught, so the fishermen named the island Ichamati.
Since the island was sometimes like sand dunes or tilas, the locals also called the island the Baylar Dail or the Balua Char, which was later converted into Balla Chara. The island is named Nizhum Island because it is completely silent.
One of the main roads of the island. It has gone straight from one side of the island to the other. There are three markets here. The main population of Nizhum Island is Nama Bazar. Nijhum Island has no electricity. In the market area, there is electricity through the generator till eleven at night.
Nijhum Dwip In Noakhali
There are rickshaws and motorcycles for transportation within the island. But the motorcycle itself is high. Moves very quickly from one place to another. This motorcycle can be rented to roam the island. In this case two gains. The person who drives the motorcycle will also act as a guide. If you can ride a motorcycle, you can drive it yourself.
If you are a naturalist, then it is not. Thousands of guest birds arrive in the winter on the main islands, including the main island. Among them are various types of poultry, lenza, jiria, piyong, chakkhaki, rangamuri, bhutihansa, duck, rajhan, kadakhokha, jiriya, bataan, gulinda, aquatic species, ganchila, etc.
Rarely do Pelicans. And there are many local birds, including marine eagles, conchs, and ducks all year long. There are deer, foxes, wild pigs, various snakes and monkeys in the jungle surrounding the island.
You have to get up early in the morning to see the birds or deer. Deer can be seen on the main island with local guides. Now the number of deer on Nijhum Island is like 40 thousand. Even then, to see the deer, you must move silently when entering the forest. If you have a little sound, your chance to meet the deer will not complete. They will leave the place.
The last head of the Chowdhury Canal is good to see or take pictures of the deer, in that direction the deer can be seen more. No other forest is seen so closely in any other forest of the country like Nijhum Island. To see the birds, you have to go to the surrounding islands in the trailer, a lot of mud. Kabiraj Chara and Damara Chara are great places to visit. There are about 34 species of birds on Nizhum Island.
Sights of Nijhum Island
Chaudhuri Canal and Kabiraj Chara – This evening, before walking in the afternoon, the Chaudhuri canal can be seen for about an hour. Take a trawler reserve for a group of 10-15 people who will show them deer for Tk. 1000-1200, don't forget to watch the sunset and thousands of buffalo flock at Kabiraj's Char in the evening.
Orange Island – There are many hilarious fish found in the orange canal as well as the surrounding islands are beautiful. Mangrove Forest – This is Nijhum Island Forestry Project. At Nijhum Island, the little boys work as guides and take them along in the forest in the morning. See deer. Nama Bazar C Beach – It takes 5-10 minutes to walk from Nama Bazaar. From here you can see the sunrise and sunset, here you can made a BBQ party.
Damara Char and Virgin / Virgin Sea Beach – There is a new sea beach called the Virgin Islands on the south side of Damara Char. Here you will see many unnamed birds if you go early in the morning. This place is still unknown to many tourists. Trailer fare is 3000-3500 Tk.
Chowkhali and Chowkhali Sea Beach – When you go to Chowkhali, deer are seen in the morning. Tell the motorbike walker to take you out of the hotel in the morning and show you deer. If you are lucky enough to wake up at 5 am, you can see the deer from the porch of Nijhum Resort.
If you take the time with your hand, you can take a stroll through Bhola's slopes, Char Kukri – Mukri with trawler reserve.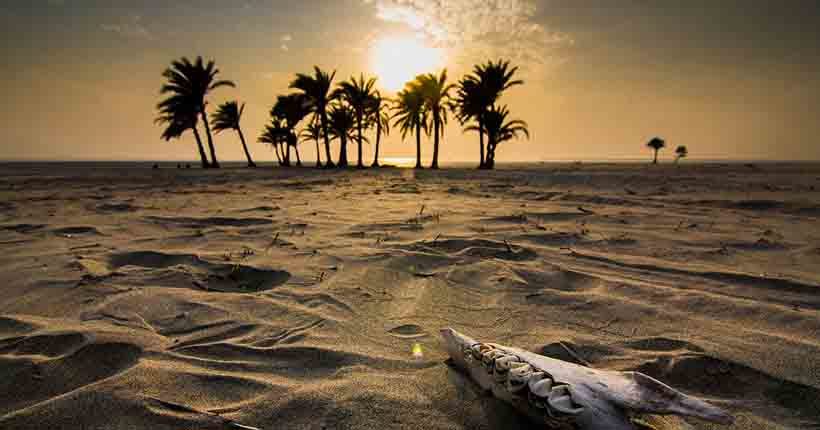 When to go Nijhum Dwip?
From October to April 15 Nijhum Island is best for travel according to the weather. Other times it is raining and the Meghna river and sea are convex due to the storm.
Way to Nizhum Island:
The simplest route from Dhaka to Nizhum Island is by the way – from Sadarghat to Tamrudi by hand. Two launches are routed along this route. MV Panama-2 Phone-01924004608 and MV Tipu-5, Phone-01711348813. Departing from Dhaka at 5 pm and leaving Tamurudi for Dhaka, leaving at 12:30 pm.
Besides, MV Tasarif-1, Tasarif-2 and MV Farhan-3, Farhan-4 leave from Sadarghat of Dhaka. Tasarif-1 and Tasarif-2 pm 5:30 pm. He left at 5 pm for the weapon. The rent of the deck is Tk 25-5 per person and the cabin is Tk 1200 (single) and Tk 22500(double), but these fares are sometimes reduced by the launching authority.
From Tamardi to Scooter on the port. Can go 3/4. Without a scooter, bus + rickshaw can go to the port. From Bandar Tala Ghat, the channel crosses the trailer to Nijhum Island. It will take 15 minutes to cross the channel. It is one end of Nijhum Island, the main destination is the downmarket on the other. We have to go down from the port and go to the market. Returning to Dhaka, leaving the launch at 12 noon.
On the road:
From Mohakhali, Kamalapur, and Saidabad, the buses of Asia Line, Asia Classics, Ekushey Express and Himachal Express take the bus to Noakhali's Sonapur. Rent 300-450Taka. From there, Chairman Ghat in CNG. Rent 100Taka. After this, you will have to climb the trawler to Nalchira Ghat. Rent 150 Taka. From there again, the ships on the bus market.
Rent 70 Taka. Muktara Ghat on the motorcycle from Ships Road. Rent 70 Taka. From Muktara Ghat to Nizhum Island Ghat by engine boat. Rent 10 Taka. From there the motorcycle will have to go to Nama Bazaar (Nizhum Island). Rent 60 Taka. However, with the evolution of time, rent can vary. So at the beginning of the journey, you will know about the fare from the transport concerned and board the vehicle.
Apart from this, many chairs travel directly to Noakhali from Jatrabari in Dhaka every morning from dawn tonight. In four to four and a half hours, they come directly to Maizadi Sonapur and the rent is about Tk 250.
Train:
At 7 am, the train leaves from Kamalapur.
Noakhali will reach Sonapur and from there it will leave Chairman Ghat. Char Majid Steamer Ghat, 40 km south of Sudharam, directly on the bus, tempo or baby. After that, the chairman of the ghat leaving the elephant. If you take a baby reserve from Sonapur you can go for 300-400 tk. Tempo, low fares per bus. From Char Majid Ghat, the Hatia Channel will have to cross the Hatia Channel by trawler or sea-truck. It takes about two hours.
Shipwrecks will have to go from Nalchira Bazaar to the south of the tool. It will take half an hour. Nijhum Island directly from the ships to the trailer. It will take 40-50 minutes. However, when the party is tied up, reserve the trawler and go directly to the Chairman's Ghat to Nijhum Island. Waiting for the tide to reach Hatia or Nijhum Island from the ghats to the river.
Hotel / Resort on Nijhum Island
The only good place to stay on Nijhum Island is the Nijhum Resort (Nijhum Resort). There is a 2-bed room rent of tk.2000, 3 bedroom for 1800 taka, 4-bed room for 2000tk, 5-bed family room for 3000tk, 5-bed dormitory rent for 1800 tk and a 12-bed dormitory for 3000 tk.
The resort can be booked from Dhaka. If there is an extra person in the dormitory, you will have to pay 20o tk per person. All the rooms have similar bathrooms. The generator will receive electricity from the evening till 10:30 pm. Besides, you can use the solar panels all night long. In addition, you will get electricity for 30 minutes every day for 1 to 2 hours.
* Up to 50% discount on room rent in the off-season (April 15-September 30).
Contact Nizhum Resort in Dhaka:
Vacation Tourism Limited, Shamsuddin Mansion, 10th Floor, 17 New Eskaton, Dhaka. Phone: 8358485, 9342351, 9359230,01552372269.
Contact Nizhum Resort at Nizhum Island: Green Brothers: 01724145864, 01845558899, 01738230655
There are four or five residential bodings at very cheap prices in the local market. Besides, the forest department has a nice bungalow. The Deputy Commissioner's post bungalow is on the side. These can be arranged in the first place with the permission of the concerned authorities. Apart from this, accommodation can also be made at the Red-Crescent Unit and Cyclone Center.
Forest Department Rest House – 01711173434, 01715546772. They have their own generators.
Mosque boarding, Namara Bazar – This is the cheapest accommodation. From the local mosque, the system has two singles and two double rooms, and all the dormitories. Dormitory – Rent 200 – 300 Taka. This boarding has no bathroom, no generator. There are 2 common bathrooms and a tubewell.
If you would like to be contacted to book your stay for this boarding – Md Abdul Hamid Jasim, Central Jame Mosque, Namar Bazar, Hatia, Noakhali. Phone: 01727958879
Mahmud Bodding – 01713111794. The rent will be 50 Taka per person.
Hotel Shaheen, Nama Bazaar – Hotel is new. Room rentals will cost like 1000-1500bucks, but you must know the best prices. Phone Number: 01863150881
Nizam Dream Land Resort, Bandar Tila – Environment is good. 1/2 people will rent a room for 600/ 700tk per day. Dhaka Booking Office – 01847123573 and Nizhumdiv Booking Office – 01847123572
Hotel Island Resources (Syed Chachar staying and eating hotel), Nama Bazaar. Phone: 01720601026,01760008106
Where to eat on Nizhum Island
Nijhum Resort has food service. There is no such fine hotel in Namma Bazaar. You can eat those that are there, but you should talk beforehand. It will be available for fresh food. Even if played with different types of fish, it will not cost more than 50 to 60 tk.
There are some local food restaurants. Such as Hotel C-Bird, Island Hotel, and Brother-in-law Hotel. Here you can eat fish, chicken, laughter, cucumber, dried fruit. However, you will not get good sweets. Besides, you can cook and eat by yourself. On your way back from Nijhum Island, you can buy the famous drizzle from here.
Camping facilities at Nizhum Island
There are plenty of camping facilities at Nizhum Island. You can set up tents all over the island of your choice. Animals have no fear of animals, just beware of wild buffalo. One of the best places for camping is the huge (5/6 miles) open field crossing the canal next to Nizhum Resort at Nama Bazar.
Everything about camping can be found here. There is nothing to be taken. Still, if anything, ships will be available in the market. Tents are also available for camping in Nijhum Island National Park. Fiber boats are also available for rent with a carrying capacity of 40 people. Contact: Masud – 1-1220, 01837411214, 01724700310 Russell – 01868612178.
Mobile Network
Only Robi and Grameenphone networks are available on Nizhum Island.
Read More Article:
Also Read: