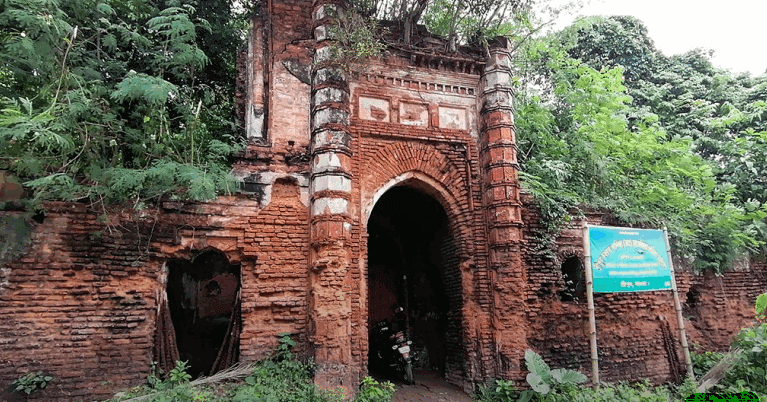 Sreepur Upazila Sadar 1 km. Among them are the ruins of the palace of the Pala king. Sardaranjan Pal Chowdhury established zamindari here. Sreepur and adjoining areas were under the zamindari area. The magnificent palace-like house of Sreepur zamindar's house is now in dilapidated condition. It is known about the history of zamindari that this zamindari was purchased from Nawab Alivardi Khar.
Sardar Ranjan Pal Chowdhury had a marital relationship with Maharaja Pratapaditya of Jessore, one of the Bara Bhuiyan of Bengal. Udayaditya, the son of Maharaja Pratapaditya, was married to Bibhapal Chowdhury, the daughter of Zamindar Sardaranjan Pal Chowdhury. Maharaja Pratapaditya came to Sripur on this basis. There are more rumors that the poet Guru Rabindranath Tagore wrote the novel 'Bouthakurani's Hat' based on this Vibhapal Chowdhury.
How to go to Vater Vita (Sreepur Zamindar Bari)
From Dhaka, Hanif, Sohag, Eagle, Druti, and various buses can always reach Magura. Type of bus fare AC bus 850 Taka Chair bus 550 Taka Normal bus 250 Taka 3 km from Magura city. Siddheswari Math on the banks of the river Nabaganga in the village of Atharkhada in the north. Tempo, rickshaw, and van can be used.
Where to stay At Magura Khulna
Magura is an excellent district but the accommodation in Magura is not enough. There is no hotel to mention here to stay. However, the quality of service of residential hotels is disappointing.
1. Hotel Chalantika Sagar Biswas Magura Sadar, Magura
2. Shade Bithi District Council Magura Sadar, Magura
3. Postal Bungalow District Council
4. Magura Circuit House District Council, Magura Sadar.
Read More Related With:
Frequently Asked Questions With Related Topic:
জমিদার বাড়ির বর্ণনা
জমিদার বাড়ির ছবি
হাবড়া জমিদার বাড়ি
মাগুরা শ্রীপুর পার্ক
বাংলাদেশের বিখ্যাত জমিদার বাড়ি
সীতারাম রাজার বাড়ি
মাগুরা জেলার পার্ক
আল আমিন ট্রাস্ট মাগুরা