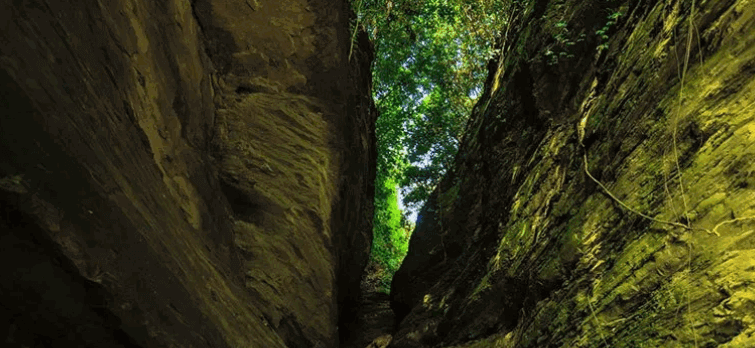 Sonaichhari Trail is located in the Hadi Fakirhat Bazar area of ​​Mirsarai Hill Range in Chittagong District which is an ideal place for a day trip. This trail is part of Bariadhala Sanctuary. This diverse trail is completely wild and rocky! In the rainy season, its inaccessibility increases a lot. Big rocks like Tindu, the horror of Baduzzakum draw adventure lovers.
The big boulders of rocks become very slippery in the rain. On this trail, you will find steep hills, a slippery Jhiri path, bat-filled Baduijjakhum, and Sonaichhari waterfall at the end of the trail. This is the most beautiful trail in the Chittagong area which is 26 kilometers long. The Baduijjakhum or Bandure Kum on this trail is a narrow but wide deep kum, with rocky walls on both sides 100-150 feet high! The plants above do not receive much light, and thousands of monkeys flutter their wings and squeak inside! And such a bad smell has created a horrible ghost!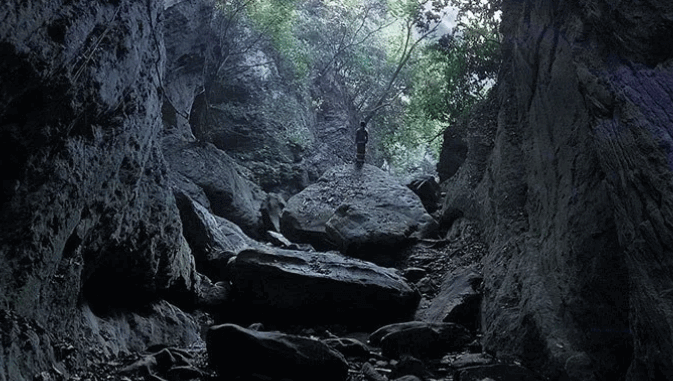 How To Get There Sonaichari Trail
You have to get on any bus from Dhaka to Chittagong and get off at Hadi Fakirhat Bazar. Besides, one can reach Hadi Fakirhat by taking a train and getting down from Sitakunda. From there you have to walk along the alley of Hadi Fakirhat Jame Mosque or take CNG to Bara-Pathar. The trail started from there. It may take three to five hours from the beginning of the hill at the end of Hadi Fakirhat village to the end of the Sonaichhari trail. It is possible to visit this area one day.
Where to stay At Traveling Time
This trip is one day so you don't need to stay, but if you want to stay overnight, you will find a low-quality hotel in Mirsarai or Sitakunda. If you go to the Sitakunda market, there is Hotel Simon. If you want to stay in a good hotel, you have to go to Chittagong.
All you need to take with you Sonaichari Trail:
A small backpack.
An extra 1 set of dresses.
Shoes with good grip, shoes (leather shoes, Converse, sneakers should not be worn).
Three Quarter Pants.
Towel.
Cap.
Water Bottle.
Read More:
People Also Search More About Sonaichari Trail:
সোনাইছড়ি ট্রেইল, মীরসরাই, চট্টগ্রাম
সোনাইছড়ি ট্রেইল – ভ্রমণ গাইড – Sonaichari Trail
Sonaichari Trail A Beautiful Place At Chattogram