The house of Nawab Faizunnesa Zamindar Bari (Foyjunnesa Zamindar Bari) is situated on the banks of the Dakatiya river in Paschimgaon of Laksam Upazila of Comilla. Faizunnesa Chowdhurani, the only female Nawab of India at that time, established this zamindar house in 181. The small but quite nice beautiful house whose main house is facing south. The living room on its west-south side. On the west side of the house is the mosque, Eidgah, cemetery, and Nawab Faizunnesa Government College. A great place to spend a lot of time near the green. The ten-domed mosque was built in 1903, which is really eye-catching.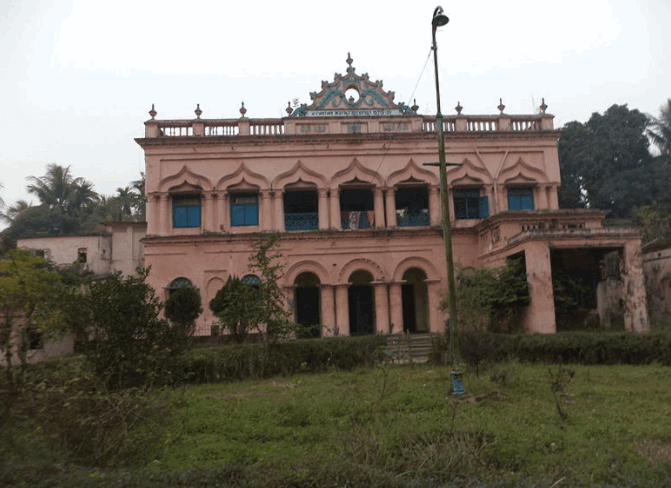 Faizunnesa Chowdhurani was born into an aristocratic Muslim zamindar family. He married another zamindar, Gazi Chowdhury. But later their marriage was dissolved. And he built a house of his own with one lakh rupees of Denmohar found at the time of that divorce. At that time he took zamindari training and continued to manage zamindari successfully till his death. Under his zamindari, there were a total of 14 mouzas in the present day Comilla district of Homnabad pargana. There were 14 kasharighars for revenue collection in 14 mouzas. He was an educated zamindar. Especially in the field of women's education. Most of the income from her zamindari was spent on the education of these women. Due to his courageous initiative and success, the then British Queen Victoria conferred on him the title of "Nawab" in a ceremony. She is the only woman in the entire Indian subcontinent to receive this title. He was simultaneously a zamindar, a social worker, and a writer.
How To Go At Nawab Faijunnesa Jamidar Bari
From Dhaka, Asia Exclusive, Al Baraka, Moon Line buses go directly to Laksham. Non-AC bus, fare 350 rupees. Besides, there is an AC bus of Moon Line Transport, the fare is 400 TK.
If you want to go by train, the 742 Turna Express, which left Kamalapur for Chittagong at 11.30 pm, reaches Laksam around 4.30 am. Besides, the Noakhali-bound train 612 from Dhaka leaves the Coastal Express at 4.20 pm and reaches Laksam at 8.48 pm. Nawab Faizunnesa zamindar's house can be easily reached by auto or rickshaw from the Laksam bus stand or Laksam railway station.
Visit Also: Mothurapur Deul