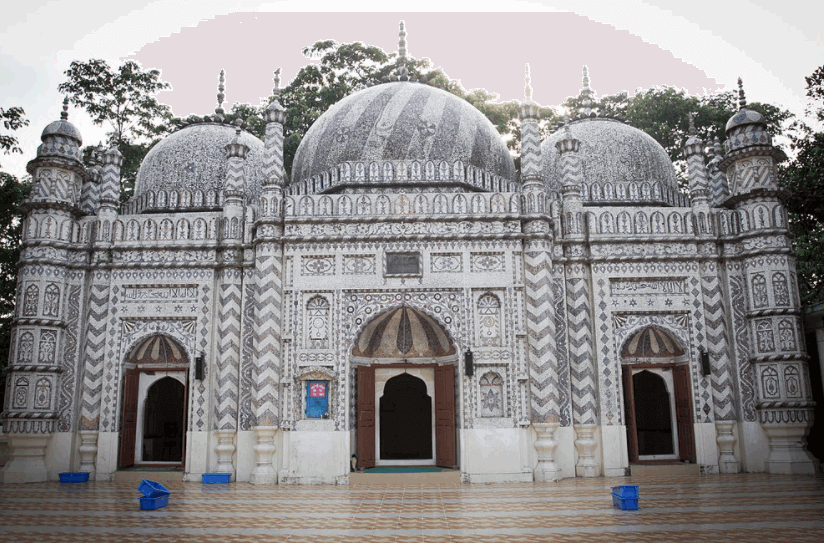 Bajra Shahi Mosque is an excellent historical mosque in the Noakhali district. In 1741-42, Zamindar Amanullah dug a huge lake with a raised bank on 30 acres of land in front of his house. He built this historic mosque on the west bank of the lake with an attractive archway, about 116 feet long, 74 feet wide, and about 20 feet high with 3 domes. In order to strengthen this mosque, a fence was made about 20 feet below the ground. The domes are adorned with lovely marble stones. There are 3 arched doors to enter the mosque. There are several domes at the entrance of the mosque. There are 3 carved mihrabs on the Kabla wall. The dome in the middle of the three domes of the mosque is slightly larger. The mosque has several small minarets with envelopes. There are three gates under the dome to the east of the mosque. The mosque was repaired once in 1909, 177 years after its construction.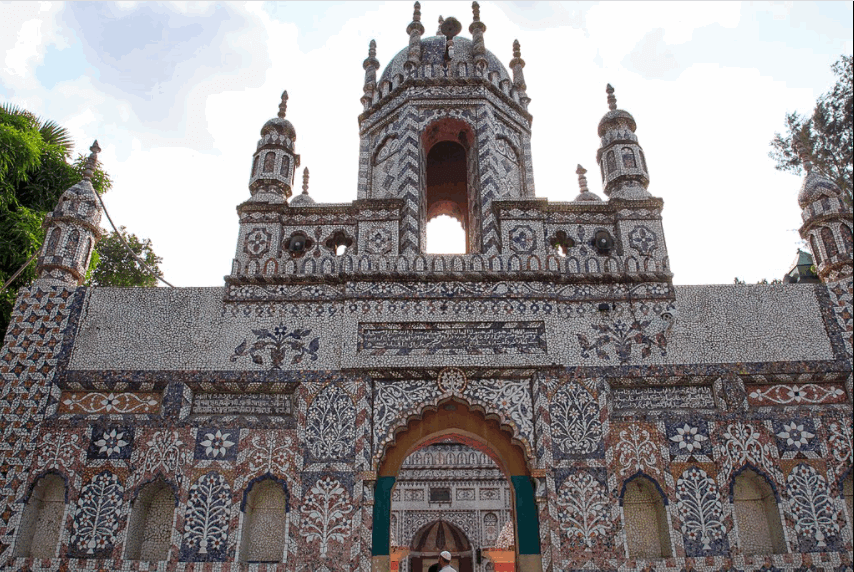 At the special request of the Mughal Emperor Mohammad Shah, Hazrat Maulana Shah Abu Siddique, a resident of the holy city of Mecca and one of the oldest scholars of the time, was appointed as the first Imam of this historic mosque.
His descendants are still performing the duties of Imam of this mosque according to their qualifications. At present, Hasan Siddiqui, the seventh male imam of the first imam, is the imam of the mosque.
How to get there
You have to go by road or rail to Maijdi in Noakhali. Any local bus service from Maijdi to Sonaimuri, CNG autorickshaws can be reached by going in front of Bajra Hospital by rickshaw or walking 200 yards west to reach Bajra Shahi Mosque. Or you can reach Bajra Shahi Mosque Complex by bus or by going to the Bajra bus stand on foot or by rickshaw.
Where to stay
Noakhali is a good place to stay – Circuit House, Royal Hotel, Town Hall, Hotel Rafsan, Hotel Liton at the old bus stand, Noakhali Guest House on Hospital Road. The rent is much lower. An interesting thing is that there are good food hotels in almost every hotel here.
1. Pubali Hotel, Main Road, (Municipal Welfare High School), Maijdicourt, Noakhali. Contact: 0321-61257
2. Hotel Al Morshed, Main Road (Junction of Jame Mosque), Maijdi Court, Noakhali. Contact: 0321-62173
3. Hotel Rafsan, Main Road, Maijdicourt, Noakhali. Contact: 0321-61395
Read More: Nijhum Deep
A Complete List Of Travelling Place