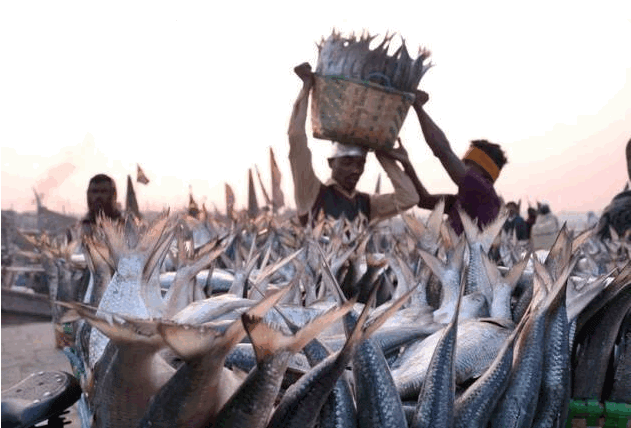 It takes four hours to reach Chandpur by launch from Dhaka. Chandpur can be reached from Dhaka day by day. Again, two nights of coming and going can be spent on the launch. For example, if you leave Dhaka Sadarghat at 12-noon launch, you will reach Chandpur in the morning. After spending the whole day, you can leave for Dhaka again at 12 o'clock at night. It will not be necessary to go to Chandpur and rent a hotel. And if it is night, then there is no question. It takes about two hours to reach the Meghna river from Sadarghat. From here until you reach Chandpur, you can see the whole 2 hours of hilsa catching scene. Fishermen continue to catch hilsa under the cover of sun and rain.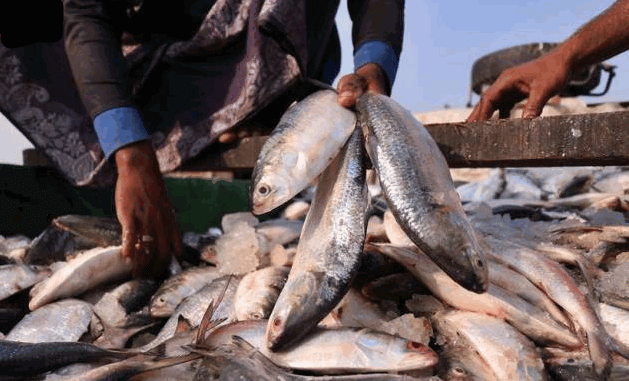 If you want to buy hilsa in Chandpur
Many people want to buy hilsa in Chandpur. That's why you have to leave the big station. To bring it to Dhaka, it will be packed with ice from the market. You can safely return home with hilsa. And when you buy fish, you will see the silver color. Most of the Hilsa at Chandpur Bara Station Mokam is not from Chandpur. Barisal, Bhola or sea hilsa are more here. There is an easy way to recognize hilsa in Chandpur. The hilsa here is absolutely silver in color. And in other places, hilsa has a reddish tinge with silver color. Nonapani hilsa has a reddish tinge with silver color. The color of sweet water or river hilsa is shiny silver.
Ways to go to Chandpur
MV Taqwa, MV Sonartari, MV Meghna Rani, MV Bogdadia, MV Eagle, MV Al Borak, MV Tutul, MV Raffarf, etc. run daily on the Dhaka-Chandpur route. In these launches, Dhaka-Chandpur or Chandpur-Dhaka rent first-class single cabin 300-550 Tk. First-class double cabin 600-1000 Tk. The third class fare is 100-150 Tk per person. These launches leave Sadarghat in Dhaka from 8 am to 11 pm for Chandpur. The launch schedule from Dhaka to Chandpur leaves Chandpur buses all day from Dhaka's Sayedabad. You can also go by train.
Where to eat hilsa
Get off at Chandpur, take a rickshaw to Chandpur big station and from there you can go to Rajrajeshwar Char in 30 minutes by trawler or boat. Very close to this char, the estuaries of Meghna river, Padma, and Dakatiya rivers meet at Koralia. Manu Mia Hotel is a 5-minute walk from the ghat. There is a danger of getting intoxicated by the smell of hilsa as soon as you get close. Not only fried hilsa fish or cooked hilsa, you can also eat hilsa eggs there and it is better to go in the evening and very early in the morning to buy hilsa fish from Ilishpur (Ilshahat).
Where to stay
If you want to go and eat hilsa, you go back day by day, so you don't have to worry about staying. Even then, Chandpur has good quality hotel facilities for tourists to stay and eat. Hotel Taj Mahal, Hotel Jonaki, Hotel Shyamoli are some of them.
Read More: Shahabuddin School And College