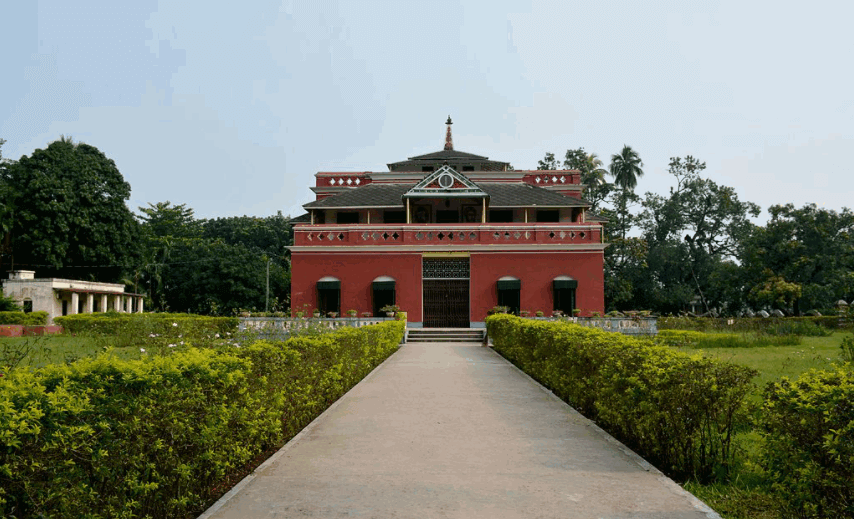 Shilaidaha Shilaidaha Kuthibari is known as Rabindra Kuthibari, which is associated with the memory of Rabindranath Tagore. The three-storey house is located on Khorashadpur in Shilaidaha union under Kumarkhali Upazila, 15 km northeast of Kushtia town, on 33 bighas of land and 2.5 bighas of land. Rabindranath's grandfather Prince Dwarkanath Tagore got the zamindari of this region in 1807. Later in 1889, Rabindranath Tagore became a zamindar here. Here he managed the zamindari till 1901. While sitting here, he wrote his famous books Sonar Tari, Chitra, Chaitali, etc., and also started translating Gitanjali poetry. The number of rooms in the house is eighteen, the number of doors is seventeen, the number of windows is thirty. The three-storey room of the house was the writing room of the poet-guru. The poet would sit on this roof and be fascinated by the beauty of the sunrise, sunset, and moonlit nature.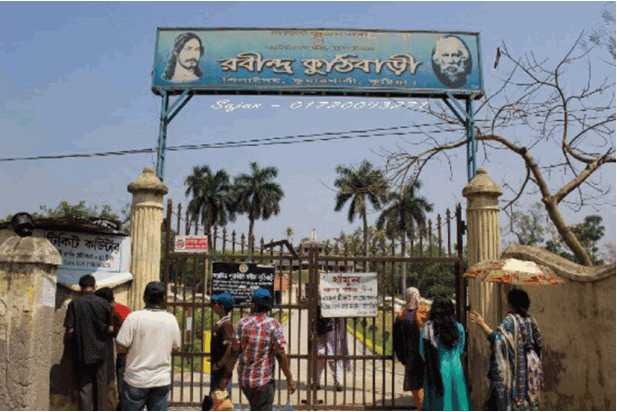 Sitting here, all the scenes that were pleasing to the poet's eyes. He himself has expressed it in different ways at different times. Now the only Padma can be seen through the window of this house. Earlier, two rivers could be seen in the Padma Gorai. Poet Rabindranath could hear the call of the river while sitting at home. The river seemed to murmur and call out to the poet. Whenever the poet got a chance, he would run to the chest of Padma, to the chest of Gorai. He used to enjoy swimming in the river Padma. Shilaidaha Rabindranath Tagore's mansion has been preserved as a glorious memorial since 1958 under the management of the Department of Archeology. After the independence of Bangladesh in 1971, realizing the importance of the house, it was established as a museum by collecting various works of art of the poet. The entire building is now open to visitors as a museum. In 16 rooms on the ground and second floor of the museum, there are pictures of Rabindranath, poet Rabindranath, artist Rabindranath, zamindar Rabindranath, farmer friend Rabindranath, that is, Rabindranath in various poses of different ages.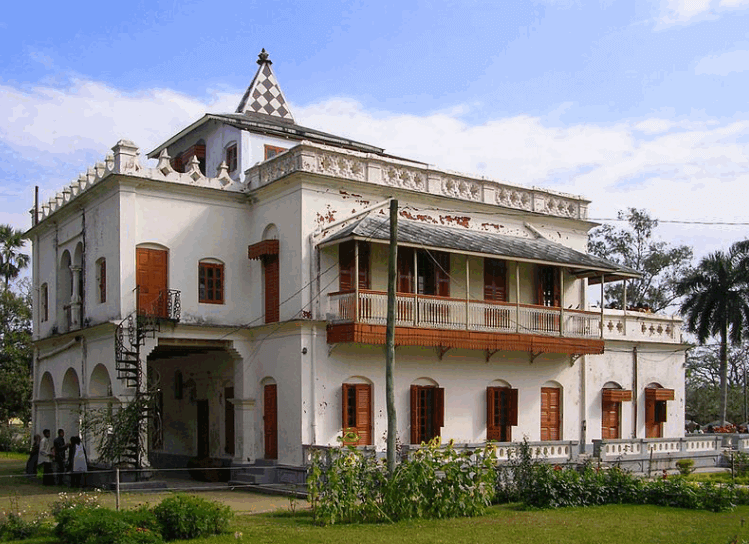 Preserved from childhood to death pictures. There are also works of art and neatly decorated with his used furniture. Among the items used in Kabi Bhaban are two speedboats named Chanchala and Chapla, platoon, 8 Behara palanquins, wooden chairs, tea table, sofa set, comfortable chair, couch, etc.
Where to get a ticket:
There is a ticket counter next to the gate of the museum, tickets cost 15 Tk per person, but tickets are not required for any child under five. However, the entrance fee for secondary level children and adolescents has been fixed at 5 Tk. Tickets cost Tk 50 for SAARC foreign visitors and Rs 100 for other foreign visitors.
Opening schedule:
Kuthibari is open from 10 am to 6 pm in the summer. In the middle, it is closed for half an hour from 1 pm to 1.30 pm. And in winter it is open from 9 am to 5 pm. Even in winter, it is closed from 1 pm to 1.30 pm. And it is always closed for Friday prayers from 12:30 to 3:00. Sunday is a public holiday and Mondays are open from 2:00 p.m. There is also a museum on any special official day.
How to get there
SB, Shyamoli, Hanif, Sohag, Khaleq Paribahan buses ply directly from Dhaka's Gabtali or Dhaka to Kushtia via Bangabandhu Bridge. There are also many direct Dhaka-Kumarkhali buses.
You can take the Chitra train from Kamalapur railway station to Sundarbans and from Cantonment station. But in that case, you have to get off at Poradaha railway station near Kushtia and come to the city by bus or autorickshaw. From Kushtia city, auto-rickshaws, CNG and easy bikes, and other vehicles can be used to reach Shilaidaha Kuthibari easily and at a very low cost.
Where to stay
You will find many quality hotels in the city to stay in. Padma, Hotel River View, Gold Star, Sanmun are some of them.
Where to eat
There are numerous restaurants to eat at. Among them, you will find 3 Chinese restaurants including Jahangir Hotel, Shilpi Hotel, Shafi Hotel, Hotel Khawa-Dawa, Mauban Restaurant.
Read More: Bangabandhu Island