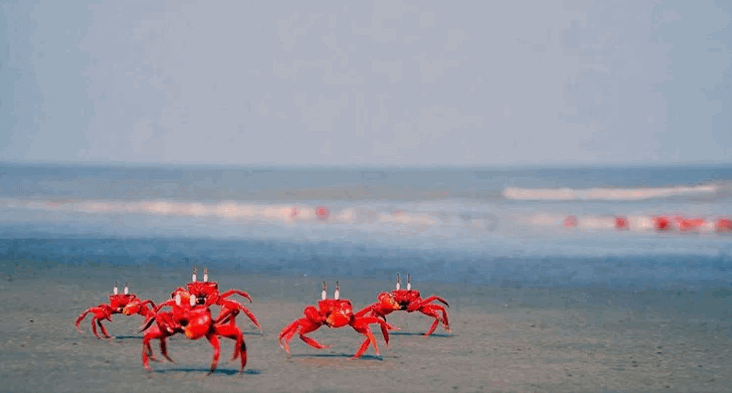 Bangabandhu Island is located in Khulna district, 25 km from Dublar Char and 10 km from Hiran Point, in the Bay of Bengal. It is located 220 km south of Mongla port. Bangabandhu Island is about 4 km long, about 2 km wide and about 6.84 sq km in area. The island is triangular and has beaches all around. However, the size of the island is gradually increasing. The beach of the island is 9 km long and 500 m wide. Sunrise and sunset can be observed on this beach. The island is a green mangrove forest, with a brass forest on one side. The island has Keora, Gewa, Pashur, Garan trees, and various saltwater fern shrubs. The island is rich in biodiversity. There are red crabs, snails, oysters, and turtles on the island.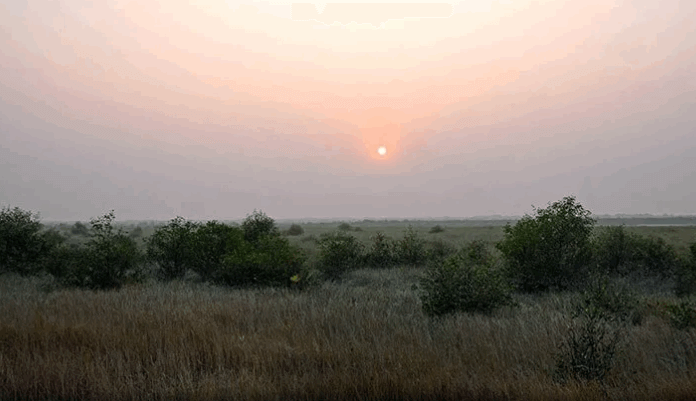 Marine fish roam in the clear blue water. Dolphins can sometimes be seen sitting on the beach. There are innumerable ganchils and sand ducks on the island. The sight of a sand duck laying eggs will catch your eye. Red crabs roam across the island. Bangabandhu Island is located at an altitude of about two meters above sea level. No quicksand was found here. Since there is no human settlement around the island, there is a quiet silence and lots of cool air.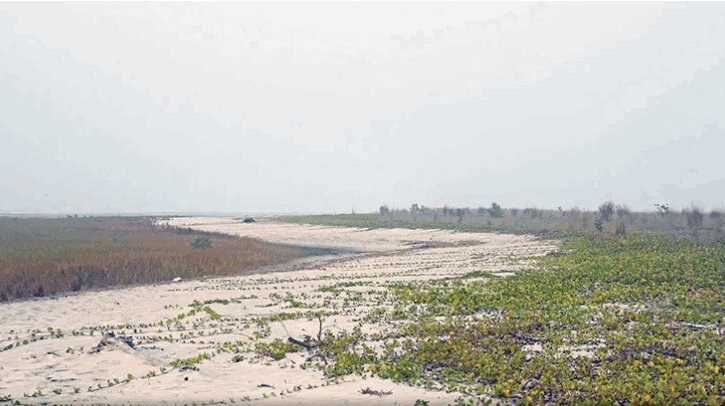 Location and history of Bangabandhu Island
In the early nineties (1992), Malek Faraji, a fisherman from Rampal, along with two others, discovered a newly awakened island in the Bay of Bengal south of Hiranpoint. It is located about 25 km south of Dublar Char and about 10 km south of Hiranpoint. Putni Island is located about 10 km west of the island. The island was first known to fishermen as Putni Char. Jailer Malek Faraji was a lover of Bangabandhu. In 2004, he put up a signboard on the island called 'Bangabandhu Island'. From then on it became known as Bangabandhu Island.
What to see on Bangabandhu Island
Around the island, clear blue water of the sea,
Soft sand beach,
Various types of ferns and shrubs,
Various species of birds, captivating sunsets,
Red crabs,
Tortoises,
the way to go.
If you want you can go through the Satkhira range or you can go to Mongla.
Mongla to Bangabandhu Island
There are some direct bus services from Mongla to Bangabandhu Island, Dhaka to Saidabad. In this case, the Sundarbans and tourist service buses to Mongla will cost 500 to 600 Tk per person. Anyone can go to Bagerhat and go to Mongla from Bagerhat. In this case, you can easily go to Bagerhat by Meghna Paribahan (01717-388583), Paryatak Paribahan (01711-131078), Sakura Paribahan (01711-010450), Sohag Paribahan (01718-679302) from Gabtali or Sayedabad bus terminal in Dhaka. Then you can rent a trawler from Mongla port to Bangabandhu Island. Or you can go to Hiran Point from Mongla and take a trawler from there.
From Satkhira to Bangabandhu Island
Dhaka to Shyamnagar in Satkhira, take any bus to Shyamnagar. After that, if you take a bus from Shyamnagar to Munshi Ganj, you will reach Banshipur Bazar. Munshiganj bus stand on the left side of the market. After getting down at the stand and taking the road on the left in the auto, Kalbari Bazaar is in front. Three more km to the left of the market. If you go to the blue fig market. Boat wharf to the right of the market. Hiran Point in 8/10 hours by reserve boat from Ghat. Bangabandhu Island is 2 hours south of Hiran Point.
Where to stay
After returning from Bangabandhu Island, you can stay at Mongla Pashur of Bangladesh Tourism Corporation in Mongla for 800 to 2000 Tk. To book a room you can contact 04662-75100. You can also stay overnight in standard hotels in Mongla for Tk. 200 to Tk 600. If you want to spend the night in the Sundarbans, you can spend the night in a tourist's vessel. You can also spend the night at Nilkamal in Hiranpoint, Kachikhali in Tiger Point, and Forest Department Rest House in Katka. In Nilkamal and Kachikhali, one has to pay Tk 3,000 per room. However, if you rent 4 rooms in Kachikhali, you can stay for 10,000 Tk. It takes 2000 Tk to get a room in Katka Rest House. Foreign travelers will have to spend Tk 5,000 per room to spend the night in these rest houses.
Read More: Putney Island