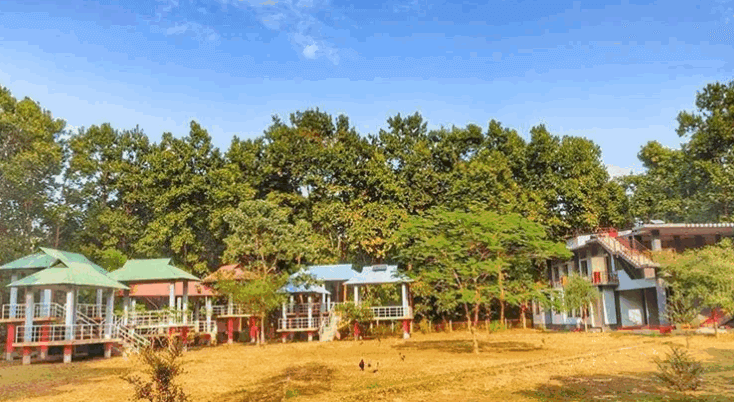 A modern tourist facility Bonorani Forest Resort has been constructed at Gandhigaon in Jhenaigati Upazila of Sherpur which has been rented out as a private picnic spot. Note that the distance from this resort to the Ghajini vacation is 10/12 minutes on foot. Unique natural environment with unique facilities including 9 platforms for food at different heights, 1 to 3 rooms on the second floor (as per booking), 3 toilets/bathrooms below.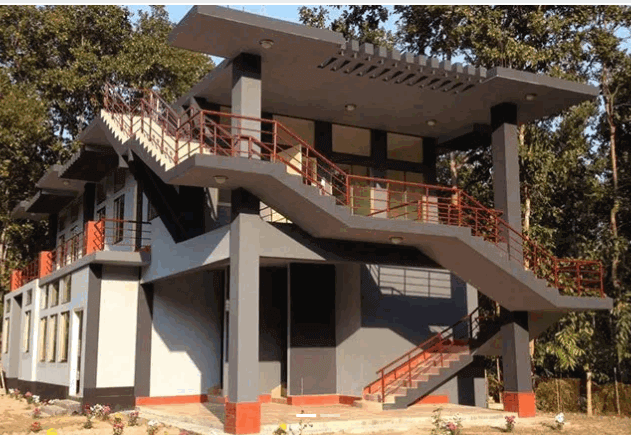 Booking
Please contact us to arrange a safe and private picnic without booking the noise. Obaidul: 01716773232 / Riju: 01918776551
Location
Ghajini, Jhenaigati, Sherpur
Rent
r
Rent 2000-2500 Tk, 2-4 people/room. The daily rent is only 1500 Tk. 3 rooms together and the whole resort is 6000 Tk. As a picnic spot (1 room with 4 baths) the rent is 5175 Tk.
Food
Under the management of the food resort, local and healthy food is served for 3 days at a cost of Tk 400.
Way To Get There
There is a direct bus service from Dhaka to Jhenaigati Sadar. Departs from Dhaka Mohakhali bus terminal at 9 am and from Jhenaigati Bazar to Dhaka at 11 pm. Rent 300 Tk. The Banrani Forest Resort is only 6 km away from the Jhenaigati bus stop, by CNG or battery-powered tomtom. Besides, there are routes for AC, non-AC trains, and buses through Sherpur.
Read More: Rajar Pahar