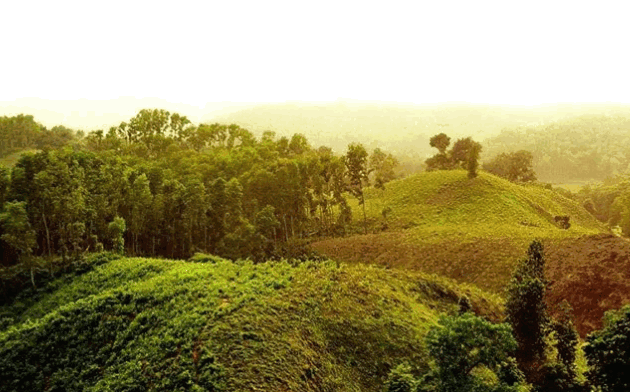 Lauchapra Picnic Spot is a popular picnic spot located in Bakshiganj Upazila, 50 km north of Jamalpur district headquarters. About 10 km north of Bakshiganj Upazila Sadar on a paved road, bordering the Indian state of Meghalaya, is a vast hilly area covering an area of ​​about 10,000 acres, the entire Garo hills. And in the lap of this Garo hill, Lauchapara holiday center has been formed. Urban people rarely get a chance to get too close to nature. And so nature lovers can go to Lauchapara in Jamalpur to spend their holidays with nature. As far as the eye can see ascending the top of the Watch Tower is just a vast expanse of green. Even if the places to stay are tight, you will get a touch of nature. Holidays that are full of complexity are neither fun nor comfortable.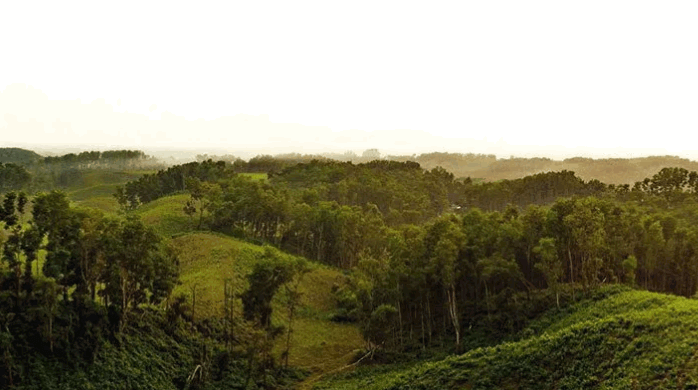 If you visit Lauchapara Vacation Center in Buxiganj, Jamalpur district, you can find something like this. All around is the green forest of Garo Hills. A curved staircase led up the hill to the very top. As soon as you climb the 80-foot-high tower built 150 feet above the Garo Hills, you will see rows of green hills on the horizon. When you look at it from the Watch Tower, you see nothing but green. The surroundings are like a picture. Apart from the vast hills of the state of Meghalaya on the other side of the border, Mahendraganj is a small hilly town in the Tura district. If you are tired of climbing this hill of Lauchapara, you can come down and sit by the lake.
The artificial lake in the middle of the green grass is quite beautiful. There are no wild animals in the hilly areas of Lauchapara. However, during the paddy season, herds of wild elephants can come down from the deep hills on the other side of the border. There are many species of birds here. You will see innumerable birds including woodpeckers, yellow birds, and Kalim birds.
Entrance fee
Lauchapara entrance fee 20 Tk.
The Way To Go At Lauchapra Picnic Spot
is through Lauchapara Vacation Center Jamalpur district but the easiest way to go is through Sherpur. Dreamland Paribahan bus goes directly to Sherpur from Dhaka. Rent 110 Tk. Rent at Dreamland Special is 140 Tk. From Sherpur, buses, CNG-powered autorickshaws, autorickshaws or vans can be used to reach Srivardi. The distance from Sherpur to Lauchapara is 32 kilometers. The bus fare from Sherpur to Bakshiganj is 20 Tk per person. From there rickshaw or van lauchapara fare 20-25 Tk per person. If you want to go by train, you have to go by train from Dhaka to Jamalpur district town first. From there you can go to Lauchapara via Bakshiganj by CNG or Ottawa.
Read More: Depali Resort