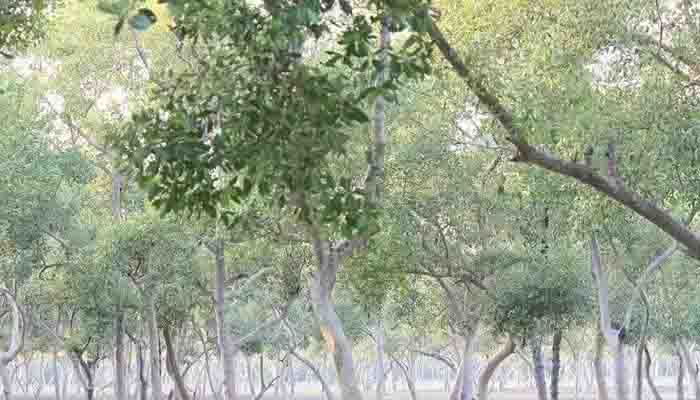 Chittagong Division is one of the important destinations for Bangladesh's visitors. Mountains, hills, seas, waterfalls, what things are not here! Chittagong is a form of mystery. One of the most important parts of the tourism sector. There are still some sights that are not so well known, but the number of tourists is slowly increasing here. These places are also lagging behind due to a lack of adequate communication. One such place is Gahira Paraban.
Gahira Paraban is located in the village of Gahira Bar Auliya in Anwara upazila of Chittagong. The forest is located about 30 km away from Chittagong. This forest is essentially a mangrove forest surrounded by sea. The biodiversity and natural environment of the forest are characterized by mangroves due to tidal erosion over a period of time. And so this hill of Gahira is also called the Sundarbans of Anwara.
You can come here to be fascinated by the calmness of nature and its beauty. On the one hand are green plants and the sea on the other. There will also be experiences of life in fishermen around the sea. The natural beauty of the Shankh River has been multiplied several times. Here is the Shankh river to the south and the Bay of Bengal to the west.
Anowara Gahira Paraban Of Chattogram
The paraban was created on the banks of the Shankh River with about two and a half acres of land in the southern Gehira and Dhalghat areas. At one time there were about ten thousand trees, but gradually it was reduced to the throats of the miscreants. After the cyclone in 1991, here was planted bines, mosses, and prawns. Row rowing and the sea breeze fascinate anyone here.
Though this is an off-beat place, there are crowds who come to organize picnics, rehearsals, and family dinners from various school colleges in the vicinity. Many families also visit here on holidays. They come here together to taste the green nature and the sea. Besides, there are fishermen and shutki villas. You can see the lives of fishermen and the survivors fighting the sea. The dry fishes are exported to other countries. Here you can buy dried fish and sea fish.
How To Go Gahira Paraban
The traffic in the Gahira Paraban is very fragile, so there is not a lot of people here yet. Moreover, accommodation was not developed yet. There is no shop. So you have to come back within a day. In the dry and rainy seasons, the communication systems are different here. Boats will also have to be ridden in the rain due to the rising water.
Normally you will have to come to anowara Chowmuhuni Bazaar by bus from Karnaphuli Bridge in Chittagong. After reaching the market take an Autorickshaw and come to Bar Auliya. Then walk the rest of the way. In the rainy season, you have to go to East Gahira Fakirhat from Chowmuhuni. From Fakirhat you will come to Paraban by boat.
Read More Articles:
Frequently Asked Question About Gahira Paraban:
Chittagong park list
Chittagong travel guide
Natural beauty of chittagong
Attractive places in chittagong
Chittagong places name
Romantic place in chittagong
Places to visit near me
Chittagong tour plan