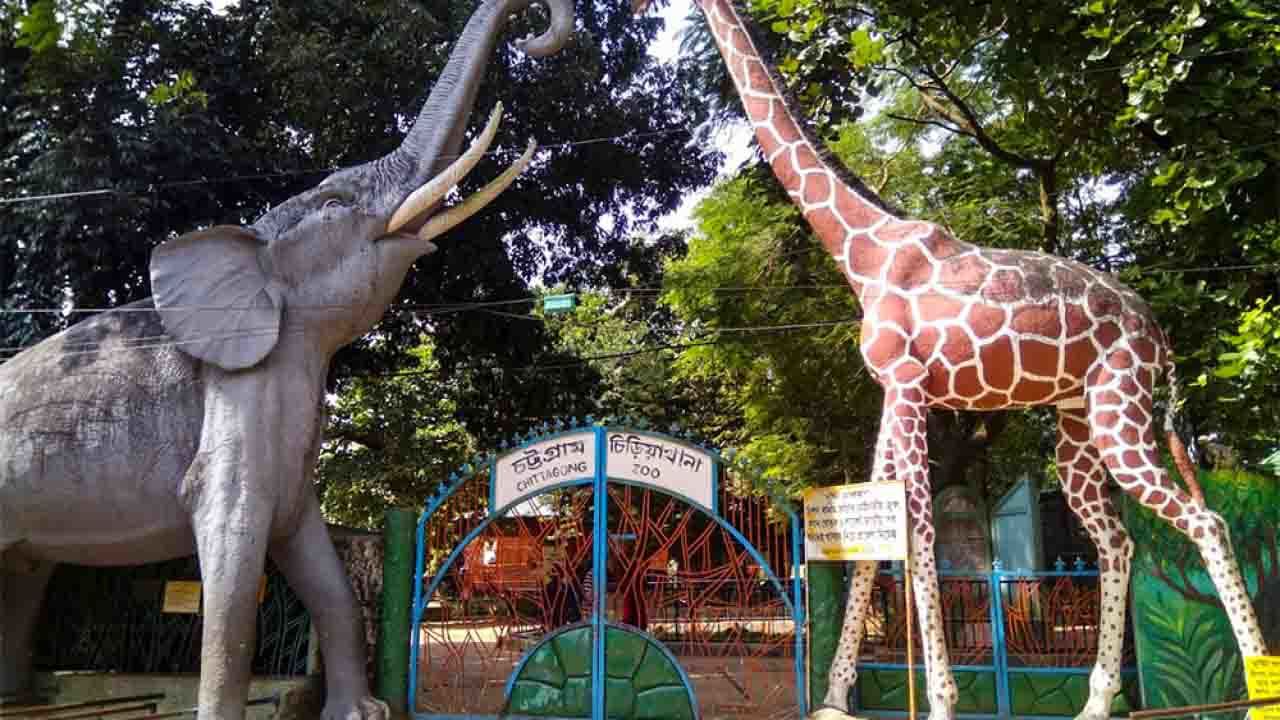 The port city of Chittagong means the perfect combination of mountains, sea and natural beauty. Chittagong Hill Tracts is an impressive tourist destination. Mountains, seas, paved mountain roads, wildlife sanctuaries, jhaubans, hanging bridges, seaports – what is not here.
And so Chittagong Hill Tracts will be on the list of favorite places of travelers. One of the sights here is Chittagong Zoo. The zoo is a fascinating tourist destination built for the amusement of the city. You can bring all the family from the Chittagong Zoo.
Most Beautiful Chattogram Zoo
The zoo is situated amidst greenery along Fayes Lake in Chittagong. The zoo was built in 1989 to relieve the fatigue of civic life. The zoo started with 16 animals of four species: monkeys, lions, deer and Hanuman on six acres land. The elephant, giraffe, python and monkey statue will greet you at the entrance to the zoo.
The entire zoo is very aesthetically arranged. Currently, the zoo has a total of 72 species of 28o animals. Of these, there are 30 species of mammals, 38 species of birds and 4 species of reptiles.
Currently, the zoo of this 8 acres has Indian lions, freshwater crocodiles, mouthparts Hanumans, rhesus monkeys, tigers, sheep cats, forest cats, Asian black bears, cheetah cats, maya deer, chitra deer, sambar deer, pandora deer (pandas). , Baghdas, rabbits, pythons, inverted tail monkeys, Hanuman, peacock, small crow Dhanesh, Raj Dhanesh, Shakun, Kokil, Maina, Titir, Tilaghughu, Bhuban Chill, turkey, tortoise, szaru and fox.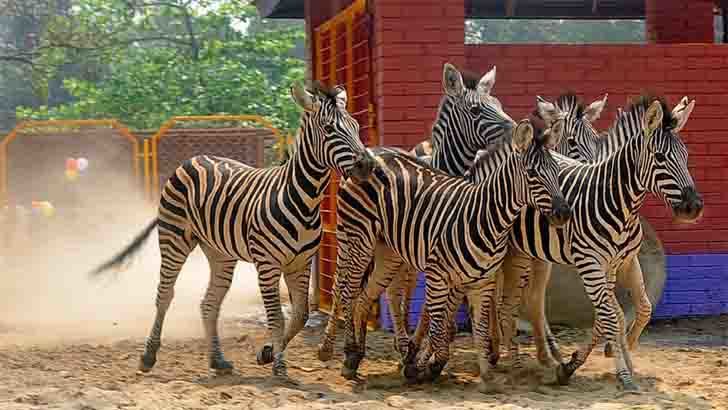 There are huge shapes of birds. This natural 'mini aviary', surrounded by vegetation at the foot of the green hills. It is the largest bird house in the country. The birdhouse, which is 60 feet in length and 25 feet wide, accommodates 342 birds of six species. All of which are foreign. These include Love Bird, Laughing Dove, Pheasant, Ring Ned Perot, Cockatiel and Macawtagram. The zoo is equipped with a variety of entertainment for people of all ages, including children.
This entertainment hub is a combination of natural beauty and entertainment. There are more than a thousand fruits trees throughout the zoo. Four Kids Zones have been designed separately for children. A well-designed seating bench has been set up for visitors to walk along. There are more spectacular views, 13 rockers, CC cameras and many more.
How To Go:
You can reach Sitakund by any bus from Chittagong to Fakirapool, Saidabad, Mohakhali bus stand in Dhaka. S Alam, Shyamoli, Saudia, Unique, Hanif, Eagle, Ana, Sohag TR and others AC and non-AC buses go to Chittagong daily. Rent will be from 420 to 1100 Tk.
From Chittagong City, you can reach the Kodala Tea Gardens by taking CNG and taking the unpaved bus on the Chittagong-Kaptai road.
Where to stay:
There are various quality hotels in Chittagong. Below are the names of some budget hotels:
1. Hotel Paramount, Station Road, Chittagong. Rent: Non-AC Single 800 Taka, Double 1300 Taka, AC 1400 Taka to 1800 Taka. Contact: 01713248754
2. Hotel Asian SR, Station Road, Chittagong. Rent: Non AC: 1000 Taka, Non AC Single. AC: 1725 Tk. Contact: 01711889555
3. Hotel Safina, Enayet Bazar, Chittagong. A moderate-quality hotel in a family environment. Rent: Starting from 1700 taka. AC 1300 Tk. Contact: 03106140
4. Hotel Naba Inn, Road 5, Plot-60, and Nizam Road, Chittagong. Ideal for those who want to stay in Nasirabad / O & Nizam Road area. Rent: 2500/3000Tk. Contact:01755564382
5. Hotel Landmark, 3072 Sheikh Mujib Road, Agrabad, Chittagong. Rent: 2300/3400 Taka Contact: 01731886997, 0182014199
Read More Articles:
Also Read: