Resorts are now one of the most popular tourist spot in Bangladesh and mainly in Dhaka. The people wants to refresh their mind from noisy air of Dhaka. It is also popular to some riches people, actors, film makers, etc. Foreigner also comes to see these beautiful resorts.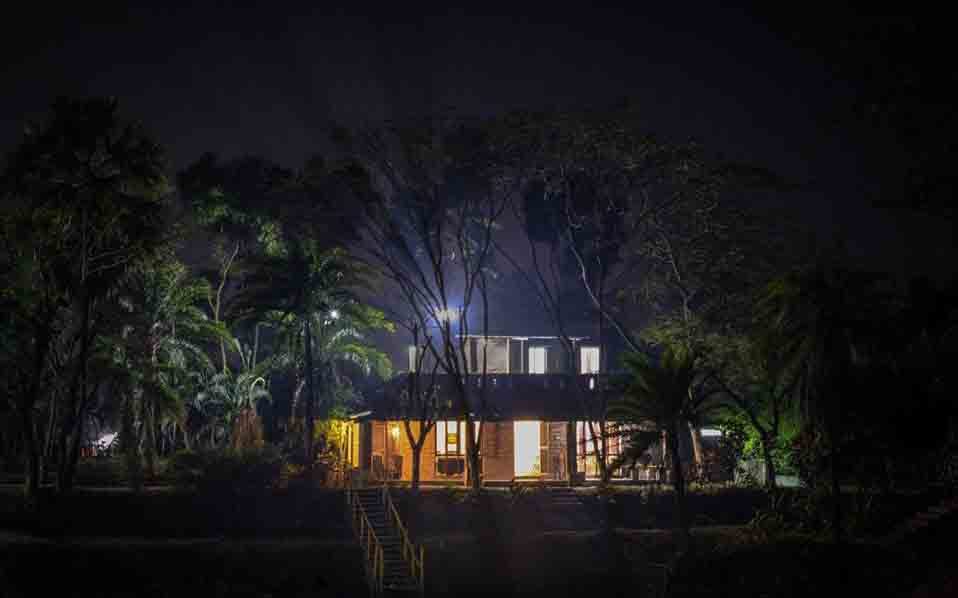 There are lots of resorts have seen to be in Gazipur which so closest place from Dhaka. Reverie Holiday resort is one of them. Gazipur has a special reputation for its forest beauty. And that is why all the wonderful resorts have been built in the Bhawal forest of Gazipur.
These resorts, which are built on the illusion of wild beauty, are very popular among nature lovers. Besides, these resorts have become a favorite holiday destination of the people of the capital as Gazipur is very close to Dhaka.
The various resorts of Gazipur, built in harmony with nature and modernity, are now a haven of peace for the urban people. Those who are looking for a peaceful holiday in the middle of the forest, they can safely go to the Reverie Holiday Resort in Gazipur. Whether it's a day out or a few days vacation or a honeymoon or a picnic, Reverie Resort will make you happy.
Reverie Holiday Resort Of Gazipur
Riverie Resort is located in Salna, Gazipur. Built on a three-acre site, the resort is a green address in the middle of the Bhawal forest. Although built in the magic of nature, you will find all the modern facilities in this resort. It's a beautiful place heavy to blend in with nature. There is no urban hustle and bustle, there are only green borders in sight.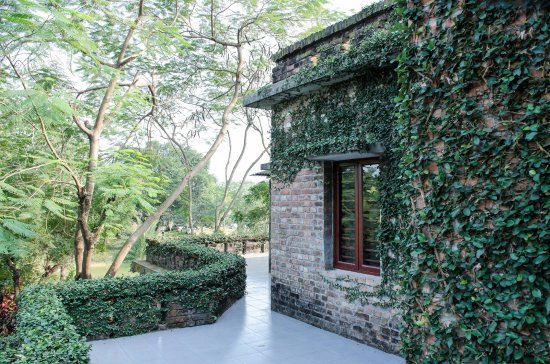 This is the ideal place for those who want to spend some time in solitude. Besides, this resort can be a perfect place for any event including picnic, outing. Moreover, Reverie Resort is a great place for those who want to spend their time alone in a nearby place without going far away on their honeymoon.
Inside the resort are paddy fields, forests and a variety of fruits trees. Which has made it even more graceful. With its many artificial installations, its aesthetics have been further enhanced. You will see green paddy fields from the room.
There are various types of flowers in the garden of the resort. The environment of the resort is full of birds in the trees. The chirping of birds will wake you up in the morning. The resort has a nice shed for chatting. This shed made of chhan is built with very rural beauty. Here you can have a cup of tea and chat with the whole family.
There is also a nice open terrace at the front of the resort to enjoy the surrounding nature. Surrounded by shrubs, these terraces seem to be part of nature. You can sit here and enjoy the moonlit night. The resort has a nice pond. A flock of swans roams the water of the pond. There are boats in the pond for walking. The time will pass effortlessly while strolling around the resort in the gentle, clear and fresh air.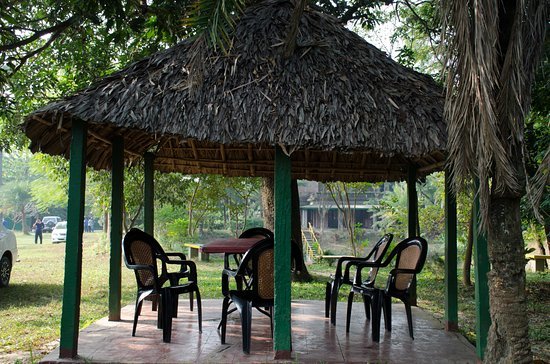 There are also various arrangements for children. Their time will be spent happily on different rides and swings. In addition, the resort has a gymnasium, swimming pool and all modern facilities for guests. There is a conference room for organizing any meeting or workshop.
There are all sorts of arrangements for any big family event here. There are also arrangements for picnics, corporate get-togethers, family/group day outs. Here you will find more entertaining food like BBQ party, musical and magical programs, tenting, fishing.
Besides, this resort is also quite popular as a shooting spot. Members of various offices, associations or organizations, even school-college students come here for picnics and other day-long events.
Costs:
The resort has a variety of rooms to stay at. You will get all the modern facilities in these rooms. Rent of AC Double Room will be Tk. 3,500 per night, AC Family Room 6,000 Tk, AC Double Room with Forest View Tk. 4,000, Non AC Double Room Tk. 3,000, AC Pond Side Building Tk. 3,500, Non – AC Pond Side Building Tk. 3,000, Duplex Bungalow Tk. 20,000, Forest Bungalow Tk. 9,000 per night.
In addition, there are various packages for picnics, day outs, group tours. There are also couple packages. The cost of the picnic package will be 1200 to 1500 taka per person. The group tour package will cost 1000/1200/1400 taka per person. In addition, the couple package will cost 5,000 to  5,500 Taka.
How To Go:
Reverie Holiday Resort is just 6 km away from Gazipur Crossroads. One kilometer west of Salna Bazar in Gazipur. The name of the place is Moishanbari. If you want you can go to the resort by rickshaw or bike from Salna Bazar.
Contact:
Website: http://www.reverie.com.bd
Facebook page: www.facebook.com/reverie.resort
Phone: + 8801705566335-6