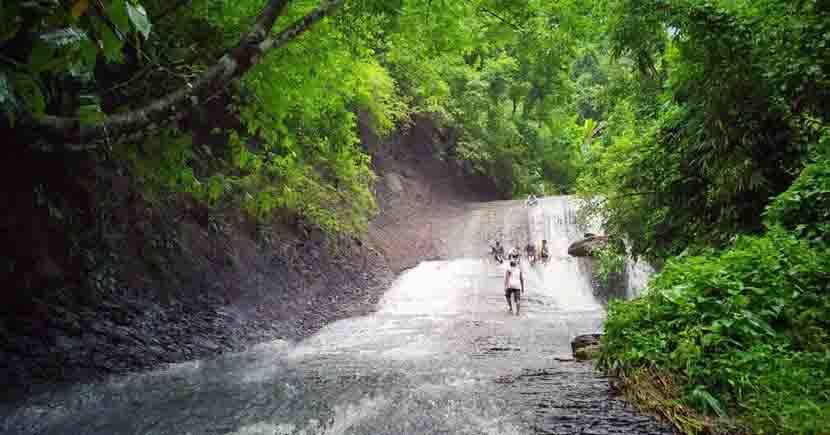 Ghagra Waterfall is located in the Ghagra Union of Kaukhali Upazila on the Chittagong-Rangamati Highway in Rangamati. The area is also known as Kalabagan. So locally it is also known as Kolabagan Jharna. Here you have to walk about two to two and a half kilometers through the hilly ridge to the mainspring.
Ghagra Waterfall Of Rangamati
However, on the way, there are 3-4 more small and big fountains. Just fifteen to twenty minutes' walk the waterfall will welcome you. Then you have to go up the light slippery but smooth path.
If you climb a little higher than the first waterfall, the other waterfall will seduce the tourists. In this way you will rise one by one as you cross the fountains; You will continue to be fascinated. The path to the main waterfall and the pebble paths and green forests covered with scattering along the path will fascinate.
The largest waterfall can be seen at the end of this path. Each fountain has some unique features that no one would believe without seeing. However, the way to the fountain is very risky. Accidents can happen at any time if you are not careful.
How To Go:
The CNG can be rented from Rangamati town to Ghagra Jharna. Rent can be 50-60 Tk per person. There is a small hill rhyme flowing to the left of the main road. Walking on the innumerable pebbles scattered on the ridge, one has to walk towards the main waterfall to enjoy the beauty of the innumerable hills and green trees on both sides.
Read More Articles:
Also Read: