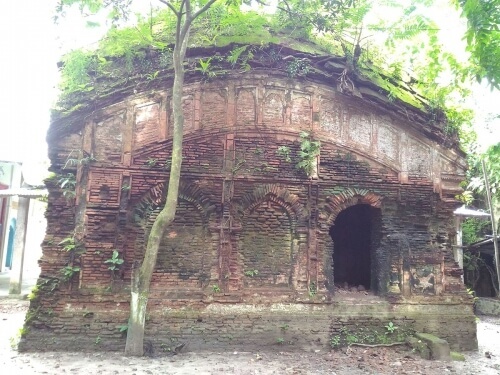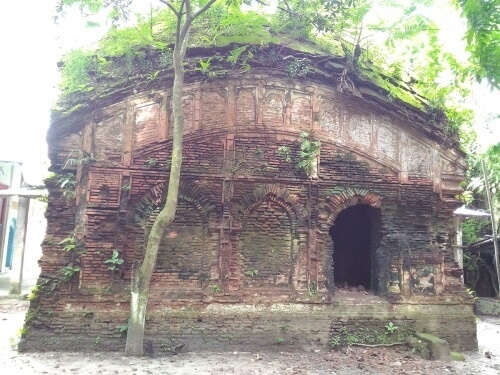 The 600-year-old house is surrounded by legends and legends. The elders of the district know this house like the house of Mayur Bhatta. There are 5 buildings in this house built in the style of the Sultanate and Mughal period. The house came to be known as Manasa Bari as many people from India used to come here for worship at that time.
Next to this house were the Manasa temple and the Shiva temple. According to another legend, the then wealthy Bhatracharya family from Kaunj in India started living in the Dhanuka region. They were known to be rich in education, piety, and money. And their ancestor was Mayur Bhatta. It is learned that Mayur Bhatta was born when his parents traveled to Kashidham for pilgrimage when he was in his mother's womb. Today's Shariatpur people cannot imagine what the communication system was like at that time.
Mayur Bhatta was born on the edge of a forest on a long journey. Giving more importance to the religion and deities of his religion, they covered their son with a shawl and traveled to Kashi. Arriving at the destination and sleeping at night with the puja, they can know in their dreams through the deity that their worship was not acceptable to the deity. When they left the child, they forgot about religion for people, not people for religion. Realizing their mistake, they hurried back and saw a flock of peacocks covering the baby in a certain place. The baby was named Mayur Bhatta because he was living in a peacock shelter. The house was named after him.
After inquiring about naming Mayur Bhatta's house Mansa Bari, it is learned that the teenager of this house probably went to pick flowers in the garden one morning and saw a huge snake in the garden. The situation is the same the next day. On the third day, the snake came to the house behind him and started dancing. The people of the house began to realize the matter in fear and amazement. Worship is started by setting up a new Manasa temple after seeing Goddess Manasa at night.
Witnesses claim that snakes still congregate in this house during Manasa Puja. This house has a bronze statue. The idol was found in a net while fishing in the river Kirtinasha at that time and the fisherman miraculously left it in this temple. Which is in this temple till today.
In 1973, Master Jalal Uddin Ahmed, a linguist and district history researcher, recovered a wooden barrier and a book written on a piece of paper from this historic house. A few copies of which were sent to Nepal. Today and several copies are still preserved in the private-public library of Shariatpur district.
Read More: Modern Fantasy Kingdom