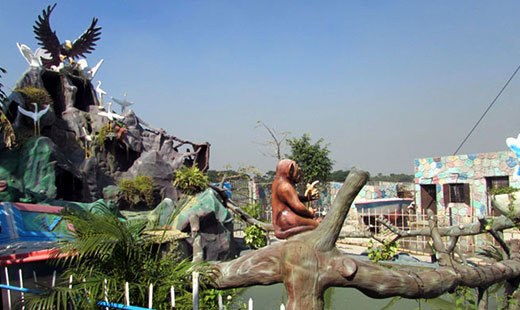 Holidays that are full of complexity are neither fun nor comfortable. Parks are one of the means of healthy recreation including family. The Modern Fantasy Kingdom is an important social entertainment medium in the Shariatpur district. This privately owned park has become one of the most popular recreational areas in the world.
The Modern Fantasy Kingdom was created in 2011 on 10 acres of land. The park was created by the chairman of the Modern Herbal Group. Alamgir Moti. The park is located at Kalukathi village in Naria Upazila of Shariatpur district.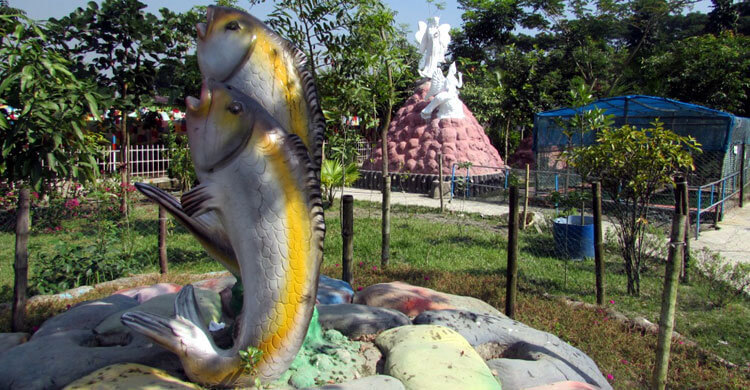 Built-in a pleasant rural setting, the recreation center has entertainment facilities for people of all ages, from children to teenagers. Nice environment surrounded by green grass and trees. There are several fun rides for children including the super chair, speed boat, baby ride, water wheel, train, cable car, water right, Mary Ground. There are two playgrounds, a huge pond. There are many species of medicinal and fruit trees around.
The interesting thing is that a small zoo has been built here. There are 20 deer and deer cubs, 1 leopard, 2 peacocks, 1 rabbit, 2 bears, 7 turtles, 8 rabbits, 30 guinea pigs. There are also different types of birds, including ostriches, and a variety of fish in the huge aquarium. This beautiful recreation center is decorated with various sculptures. In addition to family walks, there are auditoriums for conducting various meetings, training, workshops, or corporate meetings. There is also a coffee house. The recreation center is open from 9 a.m. to 6 p.m.
Read More: Historic Digambori Dighi