Pokhara, the most popular tourist spot in the country, a place to view snow-capped mountains and to start off your major trekking expeditions to the Himalayas. Pokhara is situated at about 827 mater from sea level, and is located 124 miles(about 200 km) west of Kathmandu and can be reached by plane in 35 minutes or in 5 hours by bus.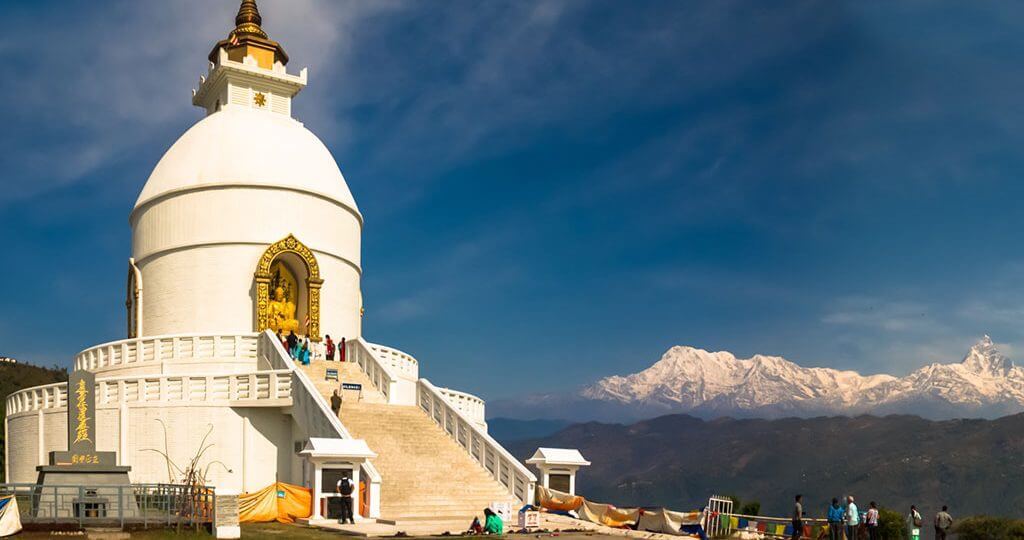 Pokhara is the next destination after Kathmandu for many adventure and pleasure trips in and around Pokhara. Pokhara is often called the enchanting Himalayan valley with a heart of major actions and adventures, Surrounded by beautiful snow-capped mountains, with a magnificent lake of crystal-clear pure Himalayan water, all year round pleasing weather, and friendly Polaris will a smile and leave you with the most unforgettable moments in your life.
Mountain flight from Kathmandu to Pokhara is the best option to go. View Himalayas including the Annapurna range which lies right next to the flight part. Sosit back, turn your head to the right and enjoy the flight. Be careful though, this will blow your mind away, don't hurt your neck, do not push the passenger on the right out through the windows!!
Riding a public bus or a taxi to Pokhara is also a good option. Public buses run daily fro Kathmandu. It takes about 5 to 6 hours by bus. Buses are crowded, but that's how Nepalese travel all life long, so what the heck, go ahead experience it, for you, it's only for a day! Remember, public buses do not have A/C, Heaters and have frequent stops on the way. The bus will stop at Mugling for Lunch or Dinner. Have some Nepal food there, if you can digest spicy foods, or you can pick restaurants that specifically cater to foreigners. Taxis are expensive, probably will cost you as much as the Air-fare. When you ride by land, you get to see more Places, you get to enjoy the scenery that you would not be able to see from the air. Let's Visit Beautiful Bangladesh.