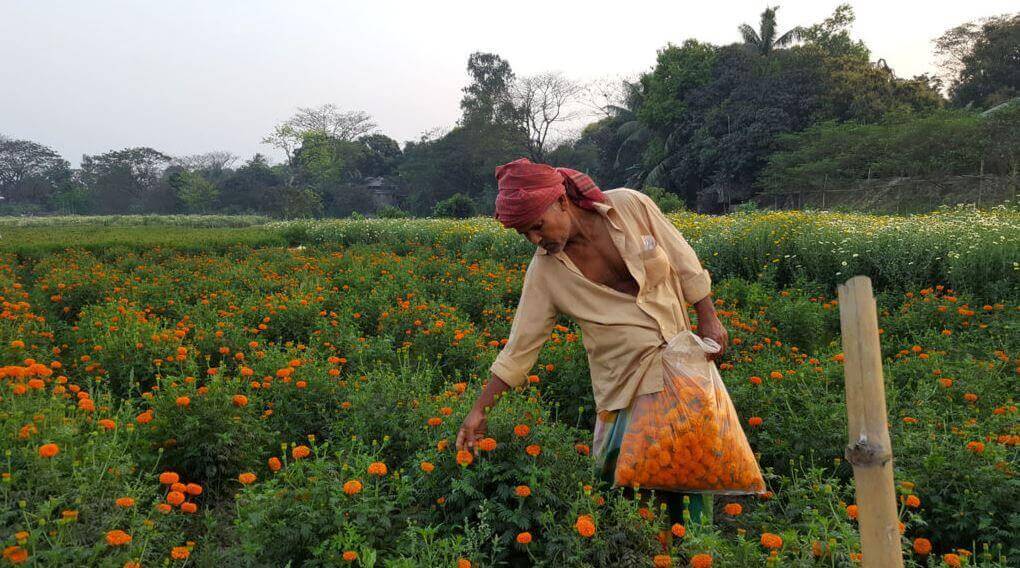 Recently, flower cultivation has become very popular commercially in our country. Alongside these flower cultivation areas, the tourists are growing. There are lots of places in our country where the flowers cultivate, the tourists are going there to see the beauty of flowers. Sabdi is one of them. A village of flower state is located in Narayanganj near Dhaka.
Sabdi Village In Narayanganj (Bandar)
Sabdi is located on the bank of river Brahmaputra. On a day trip, you can visit this place with a variety of flowers. Sabdi village is the most interesting village to known because at every corner of this village you can see only flowers and flowers. There are only flower trees in every corner of the house.
You will find different types of trees like wood or coconuts nut in other areas but here hundreds of bigha cultivates with Roses, Rhinoceros, Gladiolus, Rajnigandha, Zerbera, Cosmos, Daisy gypsy, Dalia, Chandramalika and many other varieties of flowers. The scent of flowers you can find on the roadside.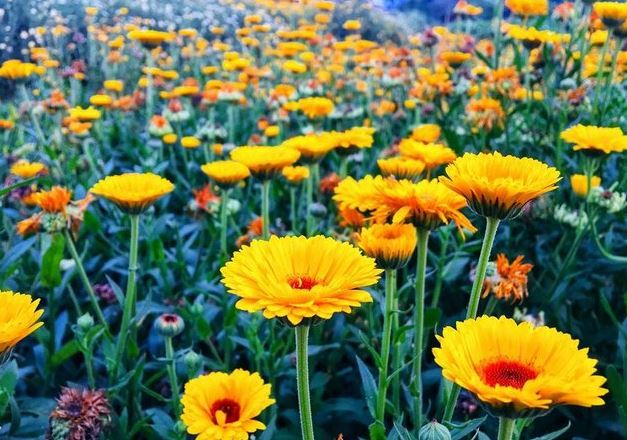 When you visit this village of Narayanganj, the Bandar district you can see hundreds of acres of a flower garden on both sides of the road. There is also the field of mustard. A quite running river on one side and huge flower garden on the other side which makes mind fresh and happy.
At the beginning of winter, flower cultivation is beginning here. In February, We can see a colourful wave of flowers. The beautiful birds and the colourful butterfly flies in these flower gardens.
Sabdi is one of the best places to see the beauty of flowers near Dhaka areas. You can visit this place with your friends and family to refresh your mind. you can make a picnic and hang out here on the side of the river. If you want you can take a boat on the river of Brahmaputra to enjoying the river view.
How To Go?
Ther Bandhan, Utshob, Shital And BRTC buses are available for Narayanganj Chasara from Gulistan Stadium. Take an AC/Non-AC bus and come to Chasara First. The Non Ac bus will cost 36 Tk and AC will maximum 55 Tk.
Then after reaching chasara take a rickshaw and go Naraynaganj launch ghat. Rickshaw will cost 20-30tk. Then take a boat from launch ghat to cross the river. it will cost (2-5) Tk. After reaching the other sides of the river Take a CNG or Auto and go Sabdi – The Village of Beautiful Flowers. The CNG will cost is around (20-30). If You Reserve it Then cost is more.
Also, if you want to go directly by bus or car you can cross the Kanchpur Bridge and come to Madanpur. The natural beauty of Sabdi is 08 kilometers far away from Madanpur.
Warning:
Don't damage any flower plant. Don't take a flower without the permission of farmers. And make good behaviour with the people of Sabdi. Do not harm the environment by leaving your used waste there. Have a nice journey.Thank You.
Also Read: