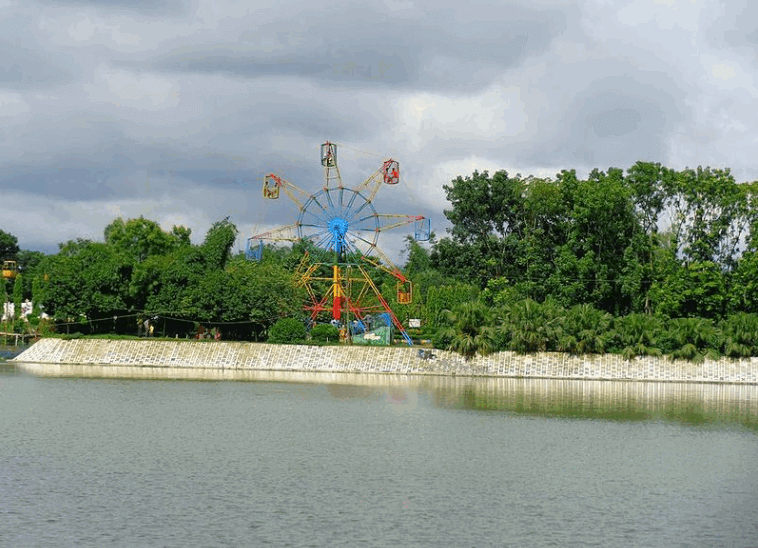 Not a dream, but a dream-like, lonely, magical dreamy world, Swapnapuri which is known as Shopnopuri Artificial Amusement Park in English. Shopnopuri Picnic Spot is a beautiful picnic spot spread over 400 acres of land in Khalishpur mouza of Aftabganj in Nawabganj Upazila of Dinajpur district. Swapnapuri is located 33 miles or 52 kilometers south-east of Dinajpur district town in Khalishpur mouza of Nawabganj Upazila of the district. The distance from Fulbari Upazila town to Swapnapuri is 12 kilometers. It is possible to reach here from Dinajpur via Phulbari Aftabganj Hat by a fully paved road.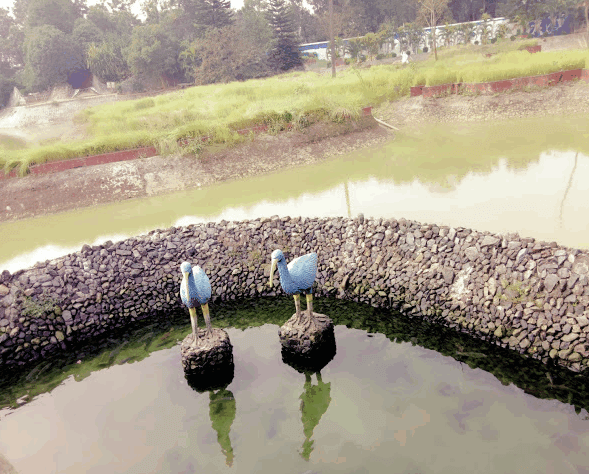 Numerous visitors from different parts of Bangladesh come here for entertainment or a picnic. Public gatherings are more frequent, especially in the winter season. Nowadays it is also known as a movie spot. A few films have already been filmed here. Different domestic and foreign tourists have started coming here to this dream-filled dreamland. When you reach Swapnapuri, you will be greeted by two huge portraits of fairies standing at the gate of Swapnapuri. These two fairies are standing on either side of the gate with their wings outstretched and one arm raised. A procession of trees on either side of the road across the gate. Then you will see rows of fir trees on both sides of the road. Rows of coconut trees on either side of the fir tree.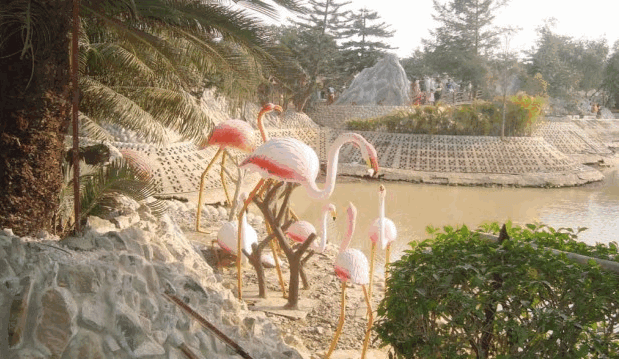 There are artificial lakes, hills, lakes, gardens, diverse flora and fauna, children's parks, zoos, artificial livestock, flower gardens, brick kilns, artificial fountains, horse chariots, swan sampan, Shal Bagan, playground, namaz. Map of Bangladesh in the nature of groves, sculptures, post bungalows, mud huts, markets. Like an enchanting-magical dream world. The path of this dreamy world divided into several parts can be seen as the sculptures of the world poet Rabindranath Tagore, the rebellious poet Kazi Nazrul Islam or the weary peasant sitting on his knees. There are lined chairs, tools. Hansraj will get lost in the lake of clear blue water in the dream world for some. On the way to Sampan, you can see a woman standing alone, a depressed young man sitting with his head down, or a gigantic leafy leaf in the air. There is also an artificial animal world.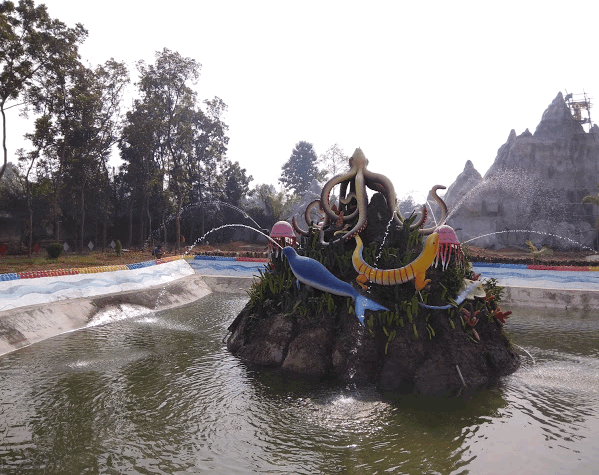 At the entrance, two dragons are ready to greet you. Portraits of endangered wild animals are made of lime-surki on the walls. Then you will be shocked to take a step or two; Seeing a male skull yawning across the road in front! The original animal world has to be reached through the mouth of this human skull. There are also artificial hills and fountains. The water of the spring is flowing into a small pond. Next to the lake is a map of 2500 square feet wide Bangladesh, which has been beautifully prepared with brick-cement.
If you want to come to this dreamy dream city, you can stay for a day or two. For this, there are five charming bungalows called Nishipadma, Nilpari, Sandhyatara, Rajnigandha Methoghar, and VIP Kunj. These bungalows are rented for leisure. There is food at low prices. Swapnapuri has a children's park for children, a swing, and a wheelbarrow. There are also horse-drawn carriage rides and beautiful horse-drawn carriages. Above the horse-drawn carriage is a lovely colorful umbrella, which rotates as it moves. There are also markets and restaurants for shopping on the office premises. There are different types of rented ovens for cooking assistance. All the decoration items including chairs, tables, pots, and pans are available for rent here. Has its own security system.
How to go To Shapnopuri
There are two ways to go from Dhaka by bus and train. Buses from Dhaka to Dinajpur usually depart from Gabtali and Kalyanpur. Nabil Paribahan's AC bus runs on this route. Rent 900 Tk. Besides, Hanif Enterprise – 8013714, 8015368, SR Travels – 8013793, 8019312, Keya Paribahan – 9000812, SA Paribahan – 9332052, Shyamli Paribahan – 900331, Nabil Paribahan. Rent 500-550 Tk. From Dhaka to Asadgate, College gate, Shyamoli, Kalyanpur, Technical Junction or Gabtali to Nabil, or Bablu Enterprise by chair coach directly to Dinajpur. The cars leave for about 30 minutes or 1 hour in a row throughout the day. Apart from that, some transport also goes to Dinajpur from Uttara.
The intercity train express leaves Dhaka's Kamalapur railway station at 7.40 pm. The intercity Ekta Express leaves at 9:50 am. Ekta and Drutayan Express from Dhaka are closed on Tuesdays and Wednesdays respectively. The rent of elegant seats is 185 Taka, elegant chairs are 250 Taka, first-class chairs are 350 Taka, first-class berths are 535 Taka, AC chairs are 618 Taka, AC berths are 897 Taka. The palace can be reached by autorickshaw from Dinajpur city.
Where to stay
Tourist Motel (0531-64718) is a good quality hotel to stay in Dinajpur city. Apart from this, you can also book this motel from the head office of tourism in Dhaka. Phone: 9899288-91.
Dinajpur tourist motel AC twin bed 1500 Tk and AC twin bed deluxe room 1800 rupees. Apart from this, other standard hotels in Dinajpur have accommodation for 100-1200 Tk. Some of the standard hotels are:
Hotel Diamond (0531-64629) in Maldaha Patti,
Hotel Al Rashid (0531-64251) on the ground floor,
Hotel Naveen (0531-64178),
Hotel Rehana (0531-64414),
New Hotel (0531-68122).
You can also stay in a bungalow inside Ramsagar if you want. If you want to stay here, you have to get permission from the local forest department. The one-story building has three common and one air-conditioned room. The rent for each common room is Tk 500 per night and the rent for an air-conditioned room is Tk 1000. They have to arrange their own food. It will be a great opportunity to spend a wonderful night on the banks of Ramsagar Dighi at night.
Contact
Anyone who wants to visit Swapnapuri or have a picnic can contact you in advance. Hotel Safina 152, Osman Gani Road (Potato Market), Dhaka. Phone- 9554630, 9562130 or, Office Danijpur Hotel Kanika, Station Road, Dinajpur or Swapnapuri Office Phone: 0531-63711.
Read More: Ramsagar Dighi