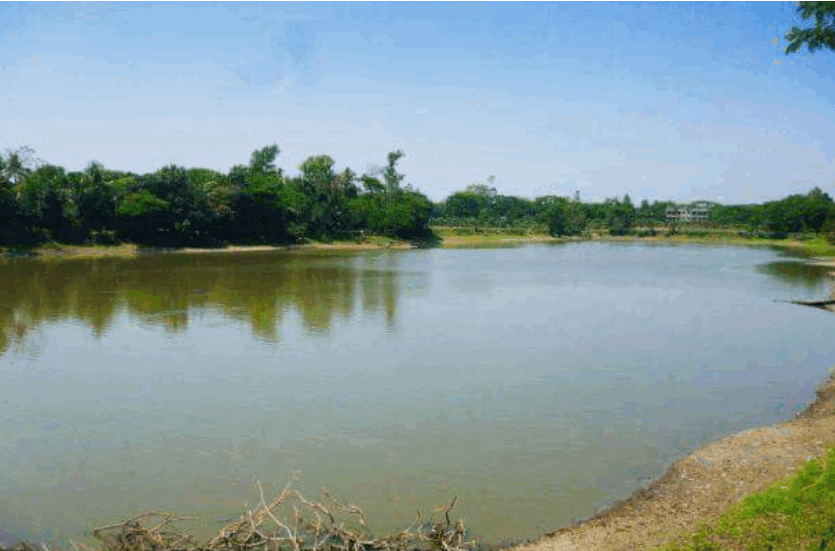 Ancient Bikrampur i.e. present-day Munshiganj is quite famous all over the country as a town rich in history. The city also has many historical places and all sorts of amazing sights. Sukhbaspur Dighi in Rampal Union of Munshiganj Sadar Upazila is one such place. It is said that when Rampal was the capital of the Pala and Sen kings, the aristocratic area of ​​Sukhbaspur developed next to him. The huge Sukhbaspur Dighi was dug to alleviate the drinking water problem of the people of the area. Dighi solved the problems of the people of the area at that time. The beauty and vastness of the lake fascinate the walker for a moment. The green forest around it has enhanced the beauty of the lake several times. During the winter, thousands of guests flock to the birds. Which creates a psycho-fascinating environment here. There is also a huge garden of Kadbel on the north side of Dighi.
One of the features of this lake is that its water level remains the same in all seasons. In other words, when the canals dry up in the scorching heat of summer or when the water in the surrounding areas dries up in the heavy rains, the water in this tank remains incredibly the same. Locals, as well as people from many areas, come here every day to see the lake. With more care in the area, it is possible to transform a good travel place here.
How to get there:
Munshiganj, a district around Dhaka. Location of Sukhbaspur Dighi in Rampal Union of Munshiganj Sadar Upazila. The distance from Dhaka to Munshiganj by road is only 23 kilometers. However, to see this lake, you have to come 6 kilometers further south. You can come from Dhaka in the morning and visit the lake and return to Dhaka in the afternoon. If you have problems with the road, you can also travel by water.
Read More: Shaym Siddhi Moth