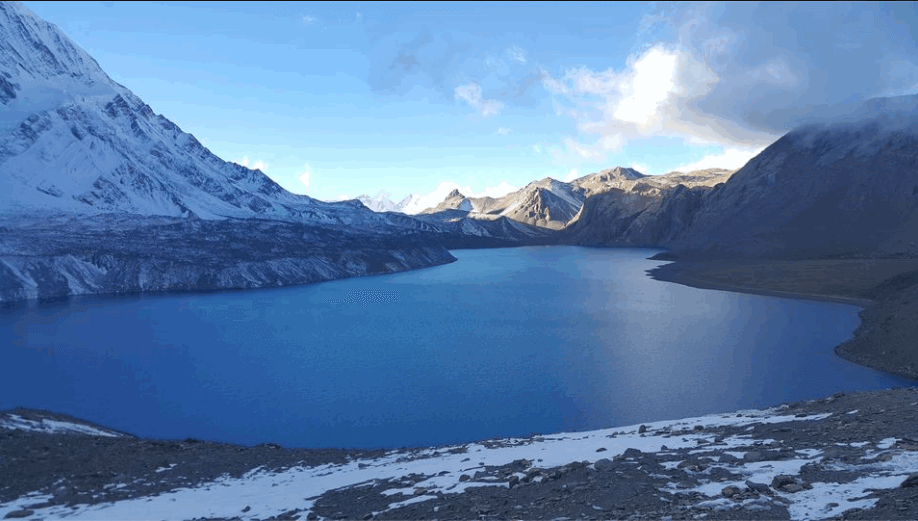 Tilicho Lake is one of the highest lakes in the world, which belongs to the Manang district of Nepal and is considered to be a part of the Annapurna Circuit Trek. The level of the lake from sea level is 4919 meters (16,138 feet) and the maximum height of the shores of the lake is about 5300 meters (16,150 feet). The maximum length of the lake is 4 km and the maximum width is 1.2 km. Google, however, ranks Tilicho as the highest, but according to Wiki, there are several lakes in Tibet that are hundreds of meters higher than Tilicho. The Tilicho Lake trek can be completed in just 4 days. A few years ago, of course, it would have taken about 10 days. At that time there was no traffic till Manang. Many started their trek from Chame Village. However, before starting the trek, permission has to be taken from the Nepal Tourism Board. The parhead will look like 4,000 Nepali Tk. They will ask you for health insurance when you take permission.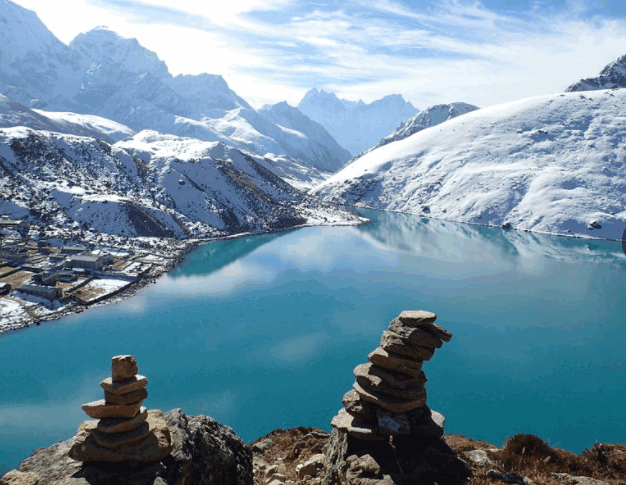 About 90% of the trekkers on this route are European, Australian and almost all have health insurance. A few copies of the passport size photo and photocopy of the passport should be kept. After getting permission, he will leave Kathmandu for Besishahar the next morning. It will take 7/8hours to reach Besishahar from Kathmandu. If you go by car, the cost will be 10 thousand Taka and if you go by local bus, the cost will be 600 Taka. The bus leaves at 5 in the morning. After staying 1 night in Besishahar, he will leave for Manang the next morning. You can go to Manang for Tk 2,000 in a shared jeep, but you have to bargain a lot. You will wear a few checkpoints to go to Manang, you will enter all of them.
Trek summary
Elevation: 4919 m (18,138 ft)
Trip duration: 7 days
Trekking time: March to May and September to November.
You can stay two nights in Manang for acclimatization. If you want, you can trek Gangapurna Lake and Ice Lake during this time. If you want to start the trek from Manang on the first day, you can stay in Khangsar, in that case, it will be a short trek. You can also stay in the next village, but there is not always room available. And if you can go to Tilicho Base Camp in one day, it is very good. Good to know, Tilicho Base Camp is very expensive. Here a plate of pulses, rice, vegetables cost 850 Tk, a fried egg 400 Tk, a cup of tea 100 Tk. However, you can leave Tilicho Base Camp for Tilicho Lake at 4 am. Because strong winds start from noon onwards. It will take 6/7 hours to reach the lake. It will take one and a half to two hours to get down. There is a Tilicho High Camp just above Tilicho Lake, where you can stay.
Route plan
Besishahar- Manang
Manang- Khangsar
Khangsar- Tilicho Base Camp
Base Camp- Tilicho Lake- Base Camp
Base Camp- Khangsar
Khangsar- Besishahar
Besishahar- Kathmandu
Everything to take with you
Backpack
Trekking Pool
Raincoat or Punch
Sunhat
Sunscreen Cream
Cold Cream
Sunglasses
Trekking Shoes
Sandals
Trekking Pants
2 T-shirts
3/4 Woolen Sweater
Down Jacket
Ear Hat
Socks-3/4 Pair
Gloves
Lipsgel
Basic Medicine etc.
Power Bank
Mobile
Headphone
Charger
Not Mandatory: Camera, Extra Battery, Extra Card.