Bangladesh is a small county but beauty of nature! This country full of wealth and manpower. Most of the number of Bangladeshi people are Muslim and some of others religions. So many tribes live in Bangladesh as well called indigenous peoples. They are the part of Bangladesh also. In this post, I will share about Tribes of Bangladesh. 

You can learn more about Bangladeshi Tribe from this post. Here I try to highlight their situation and lifestyle.
Tribes in Bangladesh  and Lifestyle
1. Chakma Tribe:
The Chakmas are the largest ethnic group in the Chittagong Hill tracks, around 3 lac, making up more than half the tribal population. Religion is Budhdhism. The Chakmas are a people with their own culture, folklore, literature and traditions. 

Biju, the three day long festival is the main cultural festival of chakma people and marks the end of Bengali calendar. Its celebrated with singing, dancing, drinking and general merriment on the thirteenth of April every year.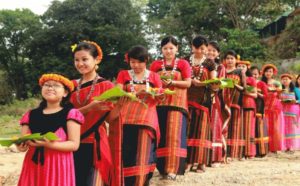 2. Rakhaine Tribe: 
Since 1797 Rakhines are here and now they are a small aboriginal community of Bangladesh. The Rakhaine community inhabiting in the coastal areas of Patuakhali, Borguna and Cox's Bazar migrated to Bangladesh from Myanmar about two hundred years ago. 

With hard work, they turned the uncultivable deep forest of the coastal belt into a habitable area. They are very being peace-loving people.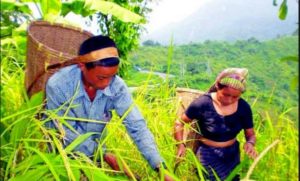 3. Marma Tribe:
The Marma are the second largest ethnic minority group in Bangladesh. Most Marmas live in the three hill districts of Rangamati, Bandarban and Khagrachari. The head quarter of the Raja or Chef of the Marma society is located at Bandarban. 

Marmas speak Araknese dialect and their language is written in Burmese characters. In recent times Marmas speak the corrupt language of Chittagong. Rice is their main food.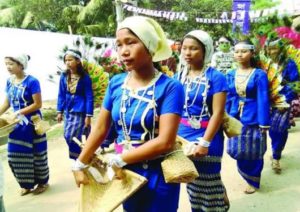 4. Saotal Tribe:
Most of the Saotals live in naogaon where they came 200 years back. Saotals carries a historic move on Malda and Dinajpur mutiny at 1902. Tevaga andolon at 1946-47, Natchol mutiny at 1947-50 leed by Ila Mitro.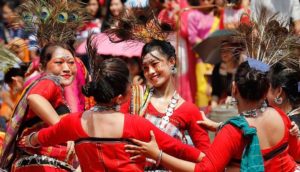 5. Tripura Tribe:
Around 62 thousand Tripura lives in Khagrachori, Ranganati, Bandarban, Chadpur, Sitakunda, Mirsorai, Sylhet, Hobiganj, Moulovibazar, Rajbari, Faridpur in Bangladesh. They came here from Tibbet. Mostly they live in Khagrachori.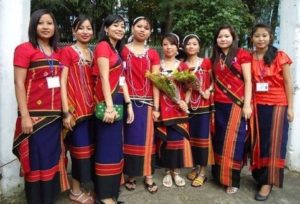 6. Garo Tribe:
About 2 lac Garos are found in greater Mymensing and Gazipur, Ranpur, Sunamganj, Sylhet, Moulovibazar district of Bangladesh. 

Most of them are Christians and farmers. After getting married the man lives in his wife's house. While the property of Garos owned by the woman, the men folk govern the society and domestic affairs and manage the property.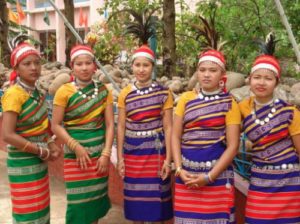 7. Manipuri Tribe:
The Manipuris mostly live in Sylhet. Ras is the main festive in their lives. Moreover, they live in Hobigang, Moulovibazar, Sunamgang etc. Monipuri Dance is a popular dance here.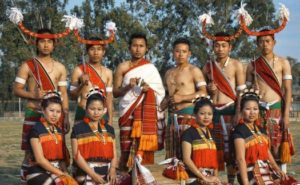 These are the top seven and famous tribes in Bangladesh. The lead their life with their own culture.
Also Read: