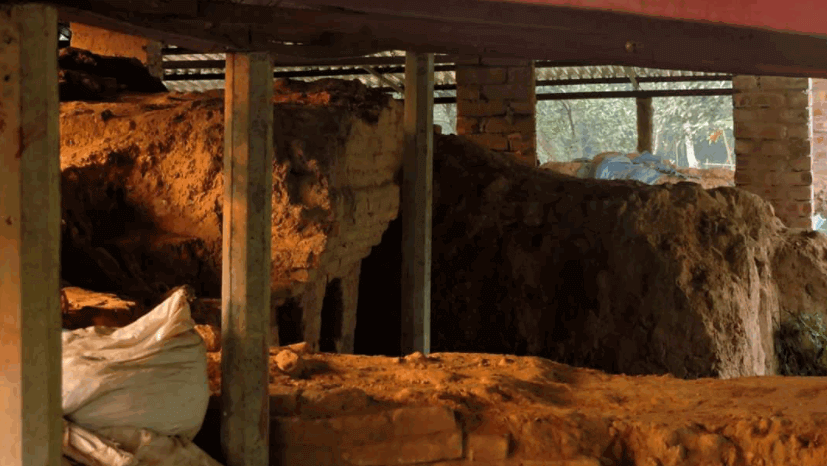 Shibpur. The area is like a small gathering of history with several archeological monuments. Archeology and ancient relics are scattered all over Bangladesh. And these rich archeological specimens are considered a unique means of knowing the history of thousands of years. One of the special attractions of Narsingdi is the Tungirtek Buddhist Temple in Shibpur Upazila and the Padma Temple in Dhupirtek Kamrabo. At the same time, Shibpur is an ideal place for a day trip and to know the history.
1500-year-old Tungirtek temple
The Tungirtek temple is located at Tungirtek village in Yoshar union of Shibpur Upazila, about 14 km from the main Wari-Bateshwar installation. Archaeological excavations have uncovered Buddhist temples.
Archaeologists believe the temple maybe 1,500 years old. Usually, Buddhist temples are built around Bihar. Archaeologists are still trying to find the monastery adjacent to the temple. It is believed to be the original abode of Buddhists in Bangladesh. Finding that will touch a new milestone of Buddhist civilization.
A series of excavations at Tongirte have uncovered rich Buddhist temples, sanctuaries, and boundary walls. In addition to the ornate entrance, there are three mounds adjacent to the temple, which archaeologists believe to be 1,200 years old. Archaeologists discovered the site in 2011 and excavations began in 2012. There is currently a proposal to build a museum here.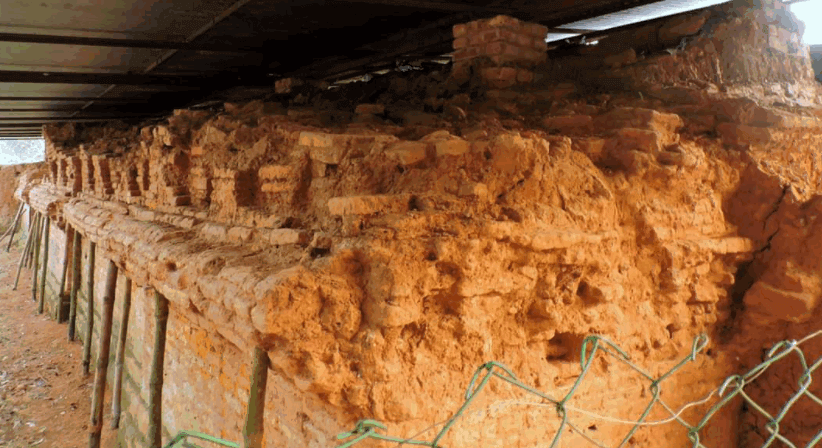 Apart from the Tungirtek ancient Buddhist temple located in the same Upazila, you can also visit the Padma temple at Dhupirtek Kamrabo. This Buddhist lotus temple is believed to be of the 7th decade according to the signature of the Divine Sword due to its architectural features.
It is located in Kambar Dhupirtek village of Joynagar Union. It is believed that there was a Buddhist temple called the Padma here about 2500 years ago.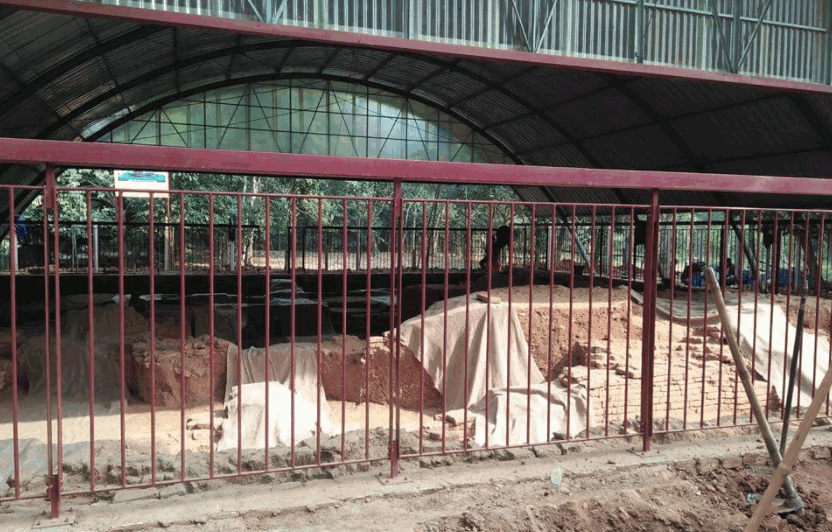 Among what was found here were brick walls 70 cm long and 70 cm wide, and another wall-like wall 3 feet to the east of the wall, and two doors on either side. This suggests that the priest would enter through one side and exit through the other door.
Archaeological material was also found in this area almost all the time. In 1956, a farmer discovered a treasure trove of silver coins. But he sold the silverware for Tk. 720. This invaluable resource is lost forever from the pages of history.
Much of this post-Indus civilization is still unknown. Archaeologists are still struggling to gather enough evidence before reaching the final conclusions about the existence of this civilization.
How to get there:
Dhaka's Kamalapur, Mohakhali can be reached from both directions. If you want to go in a comfortable way then B-Bariaagami Tisha, Sohag, Royal, or BRTC AC from Kamalapur. The rent of each is 200 Tks. You have to get off at the Chaitanya bus stand. And if you want to go from Mohakhali, then Bhairabgami Badsha, Uttara, or Chalanbil. The fare is 100 Tk but the buses are of low quality. And if you want to go from Sayedabad, get up and wear any Sylhet locale and keep saying that Chaitanya will come down, the fare is 50-60 Tks. Take a rickshaw to Chaitanya, rent 40-50 Tks.
Where to stay:
Narsingdi town has post bungalows and several good hotels. However, if you want, you can turn around all day and return to Dhaka at night.
Read Morte:  How To Go Narshingdi