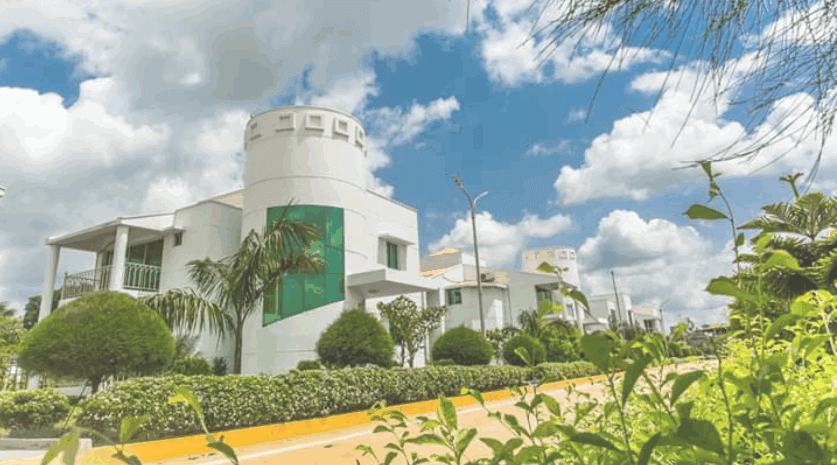 The resort is the first choice of many to spend their holidays in comfort. Numerous resorts have sprung up in the country to make your holidays more enjoyable. For those who prefer luxury hotels or resorts for their leisure time, there is Heritage Eco Resort in Narsingdi. This world-class resort will make your vacation more comfortable. In this high-quality resort, you will find all the facilities like the resorts outside the country. Built-in a secluded and quiet environment, this resort can be a great place to spend a holiday with your family.
A world-class resort 'Heritage Resort' has been set up at Naopara in Madhabadi, Narsingdi. If you cross the 40 km road of Dhaka-Sylhet highway, you will get the Heritage Resort. Situated on 150 bighas of land, the resort is equipped with state-of-the-art facilities. This resort has all the facilities of a foreign resort. This resort is a great place to spend a holiday with your family. The stunning architecture of the resort will catch your eye. The secluded quiet environment, quality service will fascinate you.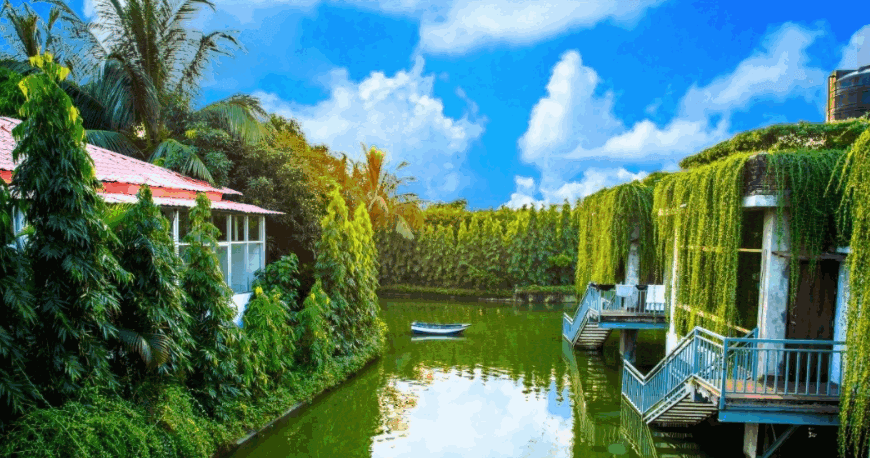 What to enjoy
There are a variety of modern entertainment facilities for leisure travelers. The resort offers seven-star standard cottages, water villas, pool villas, water canals, hot water pools, and a huge wave beach swimming pool. The most interesting thing about this resort is that it is the only artificial beach in Asia. Jim, there's a spa. There are also international standard convention centers, conference halls, cultural halls. There are facilities for organizing any kind of event.
The lake is built around the entire resort. The lake has modern boats and fishing facilities. Children will enjoy coming here a lot. Because there is a modern play zone of international standard for children. For them, there is a playground with Kids Water Zone, Kids Zone, Virtual Reality Game Zone. They will be able to spend time laughing and playing.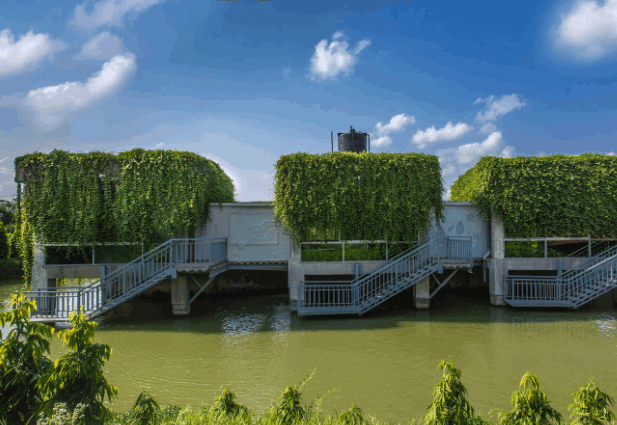 There are also vegetable gardens and fruit gardens. There are club cars to tour the entire resort. Moon Scene Corner is there to enjoy a full moon night with loved ones. The resort has a 300-seat restaurant. Here you will find a variety of interesting cuisines. A variety of continental foods, as well as all types of food, can be found here.
There are three types of accommodation available at this resort. Taltala Village, Villa, and Water Cottage. The water cottages are built on top of the lake water. Which is a great aesthetic surrounded by herbs. Each cottage has a separate family restaurant.
Cost:
Taltala Village will cost Tk 6.8 per night, the villa will cost Tk 7.8, and the water cottage will cost Tk 11,111.
Contact:
Phone: +801404404653, +601404404654
Website: http://www.heritageresortbd.com
How to get there:
You can take any bus from Gulistan or Mohakhali in Dhaka to Narsingdi and go directly to the Heritage Resort. Heritage Resort just before Dream Holiday Park near Narsingdi.
Read More: Tungirtek Buddhist Temple