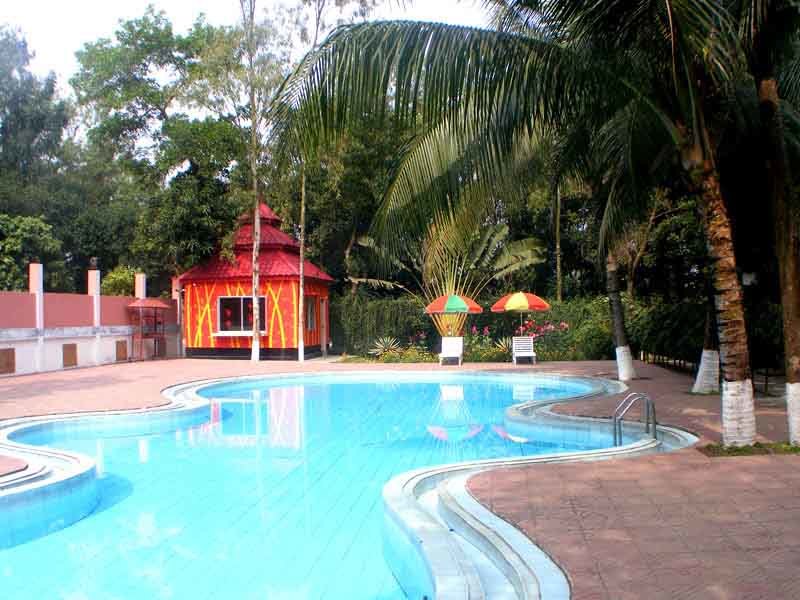 The Resorts that are developed in and out of the city are becoming a major mode of entertainment in the wake of our busy lives from this modern city life. From honeymoon to family or friends to get-togethers, picnics are all centered around the resorts. A number of resorts have been set up in the noise-free silence area around Dhaka. Among these is Ananda Park Resort.
Ananda Park Resort In Gazipur
The resort is located in the Taltali area of ​​Shinabah, Kaliakir, near Gazipur and Dhaka. The Ananda Resort has almost all the arrangements to make your vacation fun in a beautiful natural environment. Surrounded by beautiful natural beauty including sophisticated housing, parks, and playgrounds for children.
This delightful resort has a pleasant atmosphere surrounded by greenery which is built on about 42 bighas of land. There are various fruits, herbs and flower plants. There is a camping place to take rest. If you want, you can spend time catching fish from the bill. There is also a swimming pool. There are different play materials for children.
Cost:
There are 6 cottages with AC and Non AC facilities. Cottage rentals range from 3,000 to 10,000 in 24 hours. Cottage rentals with 1 deluxe AC rooms will cost Tk 7,000. And the cottage rentals with 2 AC rooms are 10,000 Tk. The living room and 2 AC bedrooms for rent are 12,000Tk.
If you want, you can also make a picnic here. Picnic spot rent 50 thousand Taka. And the whole spot fare is 2,50,000 Taka
How to go Ananda park resort?
Anand Park Resort is located 2 km north of Safipur Bazar on Dhaka Tangail Highway. You can get here easily on a private or passenger bus.
Contact:
Hafiz Mansion (3rd Floor) 33 Kazi Nazrul Islam Avenue Karwan Bazar, Dhaka-1215.
+88 01712-310540, 01743-838123
[email protected]
Also Read: