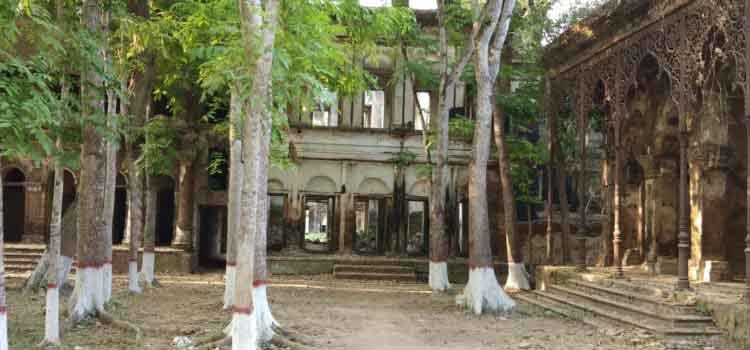 One of the most famous places in the Greater Faridpur district is the house of Baisharsi Zamindar. It is the home of a zamindar landlord in the historical tradition. The house of Baisharshi zamindar is located in Sadarpur Upazila of Faridpur district. History shows that in the early 17th century, the Saha family who was a famous salt businessman once time, became the owner of a large fortune. Because of this, they bought a few zamindari Parganas and started establishing zamindari customs in their own area.
Baish-Rashi Zamindar Bari In Faridpur
From the 18th century, before the partition of India from in 1947 the zamindar family became the owner of many properties. After the liberation of Bangladesh in 4, the landlord Sukumar Babu committed suicide. The huge house was then abandoned as it had no other guardian. At present, the landlord's house is located on about 5 acres of land, but many surrounding lands have been occupied by land robbers. It may be heard that the amplitude was even wider. However, much of that has now gone to the locals.
Currently, there are five huge big sun ponds. Nearly fourteen extraordinary masterpieces, together with an extraordinarily large garden and small orchards, stand as witnesses to the time of the zamindars. In this way, the zamindari of the Bisharshi zamindars has been abolished, but its witnesses still survive. It can be one of the tourist destinations if government maintenance is provided. When visiting Faridpur many people come here for a visit. It is also a great entertainment center for locals.
Also Read: