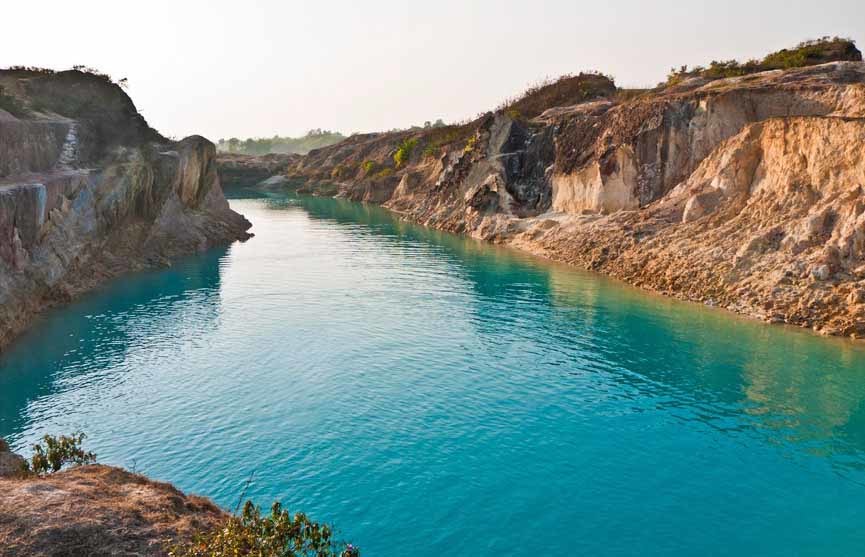 Bangladesh is a small country but it is gifted with unlimited natural attractions, Shusong Durgapur is one of them. Only some of these eye-catching destinations are known to us. But there are many other areas lying in the green, remote countryside that are less-known to us. Sushong Durgapur of Birishiri is one of them.
Sushong Durgapur has an amazing landscape. It is located on the bank of crystal clear Someshwari river and is close to the Garo hills. you can see the hills of the Indian state of Meghalaya from here. Nature has to see unfolded its glory in this small, rural landscape.
Hope you can see the ceramic mountain leaning against the sky, the blue water of the pictorial mountain valley, the modest movement of the river Someshwari, and the abandoned coal mines. There is another river here called kangsa which is also known as old Someshwari.
Shusong Durgapur is located under the Netrokona district about 170 km north of Dhaka. It is not only blessed with alluring natural beauty but also rich in vibrant ethnic culture. There are many ethnic groups like- Hajong, Garo, Achik, and Mandi living here.
The Birishiri Tribal Cultural Academy is located at Durgapur. It is a center for various cultural and educational activities of different tribes.
The main attraction of Birishiri is the ceramic hill of Durgapur and the charming landscape along the Someshwari River. The river changes its color as the seasons change. Among other attractions are the palace of the Susang king, the Dasha Busha Temple, orange Gardens, Shal forests, and the Ramkrishna and Loknath Baba Temples.
How To Go Shusong Durgapur
The best way to get to Birishiri is by road from Dhaka. you can find a direct bus to Birishiri from Mohakhali bus stand, Dhaka. It usually takes 5 to 6 hours to get there. When you are there you can go around the town by rickshaws. the rickshaw pullers know all the places very well.
Also Read: