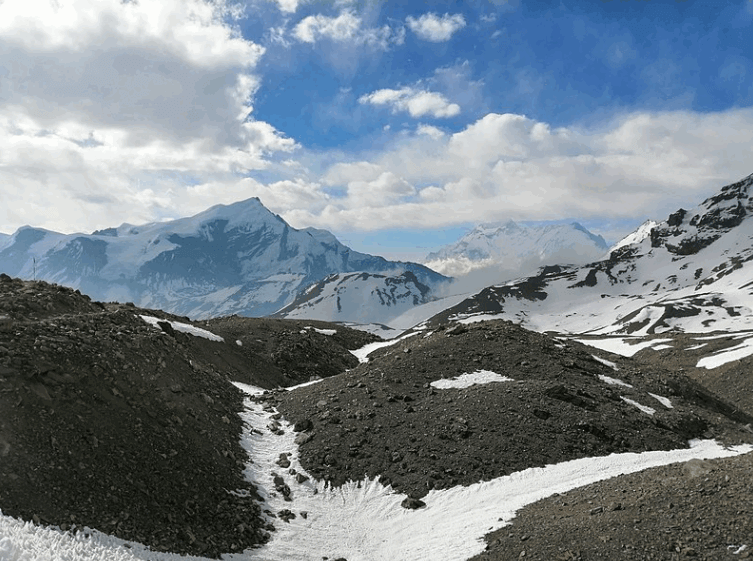 Annapurna Range is located in Nepal with a combination of many mountains. Annapurna is a natural protected area and the most popular trekking for professional mountaineers. There are several rows of peaks in the western part of the Himalayas. The highest peak of Annapurna is 8000 meters high. The height of the peak of its pass is 7000 meters. The Annapurna Base Camp Track is definitely the most popular place in the Annapurna region. Those who track it will want to go here at least once in their life. Located in the central northern part of the Annapurna region of Nepal, the place has been named 'The Roar of the Himalayas'. Can be tracked here at any time of the year. However, the track is sometimes closed in winter due to excess snow. However, spring is the best time for trekking. At this time the royal feeling is found.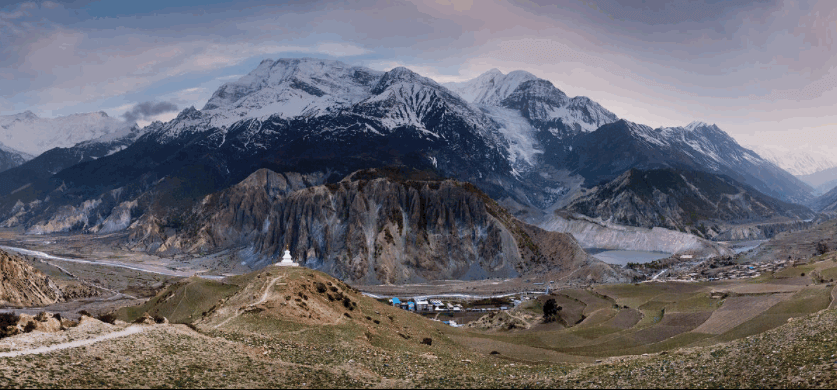 Annapurna's main peak is a deep glacier-covered area with an amphitheater arranged almost precisely in a circle about 10 miles in diameter. It is made up of Annapurna Himal, Hian Chuli, Annapurna South, Annapurna Fang, Annapurna-1, Gangapurna, Annapurna-3, Gandharba Chuli, and Machapuchhere.
There are several types of trekking routes around Annapurna Mountain Range –
Annapurna Century Trek
Annapurna Base Camp Trek
Annapurna Circuit Trek
These are popular but there are some more treks as an add-on.
When to go
The best time to visit Annapurna is from September to November and from March to April.
Things to take with you in trekking
Those who are going to have to collect clothes to run at minus 15 degrees personally. You can buy it from Bangabazar in Gulistan, Dhaka.
Ear caps, inner flowers or half sleeves (should be plaster or synthetic so that sweat does not get cold again), down jackets (light ones are better and lighter ones are a little more expensive), windbreakers, thick tights, trousers.
Comfortable Boot
Trekking Sandals Socks 3/4 Pair
Camera – Charger – Battery, Mobile, Power Bank
Trekking Bag – Definitely a good quality trekking bag that will not sweat on long trekking and will not put pressure on the waist.
Rain Cover
Petroleum Jelly – Small Box
Pollard Ice Sunglasses
Minus 15 with a Sleeping Bag – which can also be rented from Pokhara
Gloves Good Quality (2 types 1 Thin Another Thick)
Rain Court (Punch Type)
Photocopy of passport – 6 passport size photos.
List of possible medicines
SXR – 1/2 leaf
Pantonics or Maxpro Gas medicine – 3 leaves
For muscle pain – Mylax 50 mg – 1 leaf
Naproxen plus 500 mg (Radiant) for other pains – 1 leaf
Vein or ligament For Thorax 10 mg (Square) – 1 page
For instant frequent toilet closure – Imotil
Hexisol (even if it is a small container) – Must be taken from Nepal – Liquid cannot be taken on the plane
Good Shin Shin Band (One Time Band Aid)
Micropor bandage can be applied if you go – it will also work well on blisters or cuts.
If you see the possibility of getting AMS – ACEMOX (Acme) 250 mg (half of it – should be taken twice a day for 12 hours)
Ice Cool Max – 1/2 tube.
How to get there
One way to get to Annapurna Trekking is the route of Thurang La Pass. In this case, it will take 12-19 days. You have to go 5,416 meters on this route of Thurang La Pass. In this wonderful trekking, you will see Manaslu, Langtang Himel, Annapurna 1, 2, 3, and 4, and Gangapurna.
Read More: Vaktapur