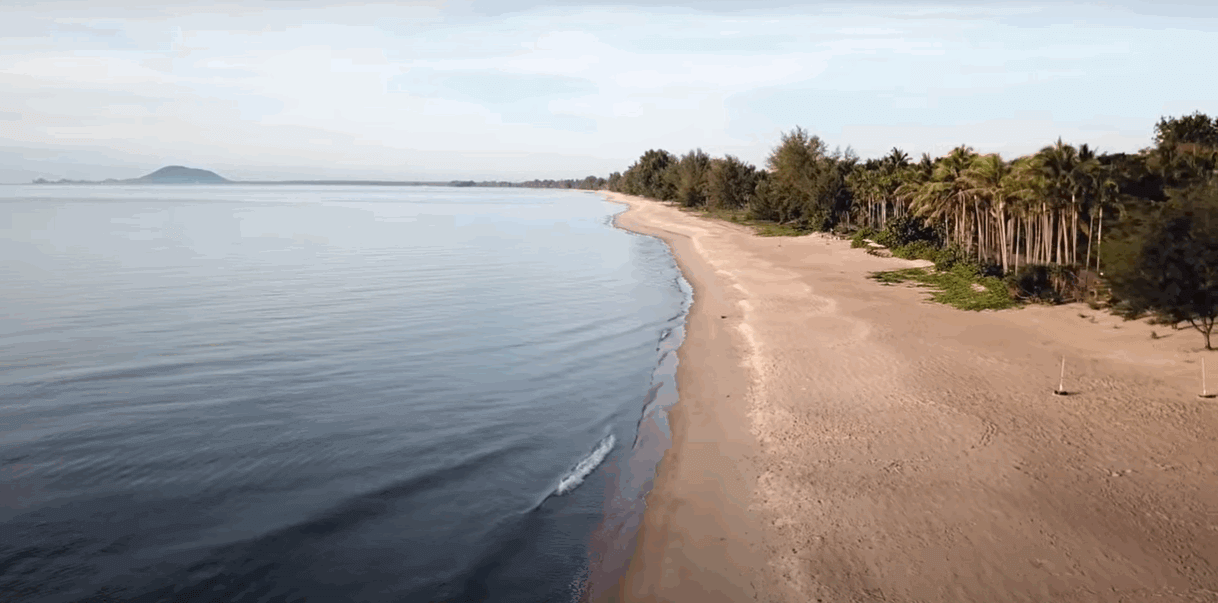 Bang Krut is located two hours south of the Hua Hin District, south of Bangkok, off the coast of the Andaman Sea. There are a few places in Thailand with white sand beaches, green plains, and mountains. A continuous beach connects Bang Saphan and Bang Krut. The sprawling coconut groves along the coast as well as the charming resorts decorated with wooden houses built in the local style will truly enhance your liking. It is an ideal place for nature and solitude loving tourists. Since nothing much has been developed here on a commercial basis, you will get the full rural taste of Thailand. And there is no comparison to the hospitality of the local people. The vast expanse of seawater is matched by white sand beaches and deep green.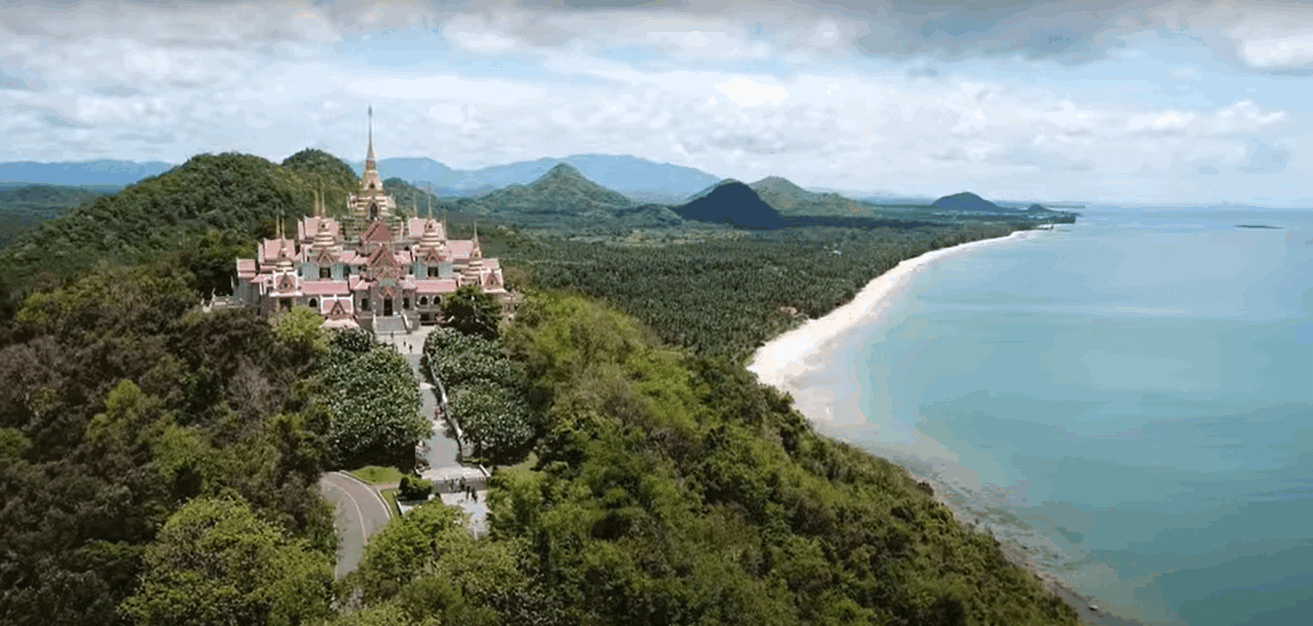 Just by enjoying this beauty, you can spend two days effortlessly. Apart from this, there are two Thai Buddhist temples here. Located on top of two hills so you get the whole area plus sea view from there whenever you go up. You will be mesmerized by the breathtaking beauty of the sunrise, sunset, or rainy nature. If you are interested in learning how to make coconut oil, visit one of the nearby garden factories. And yes, of course, take permission. If you are a little more adventurous, you can talk to local fishermen and join them in a night-sea fishing trip. It will definitely be an incomparable experience for you.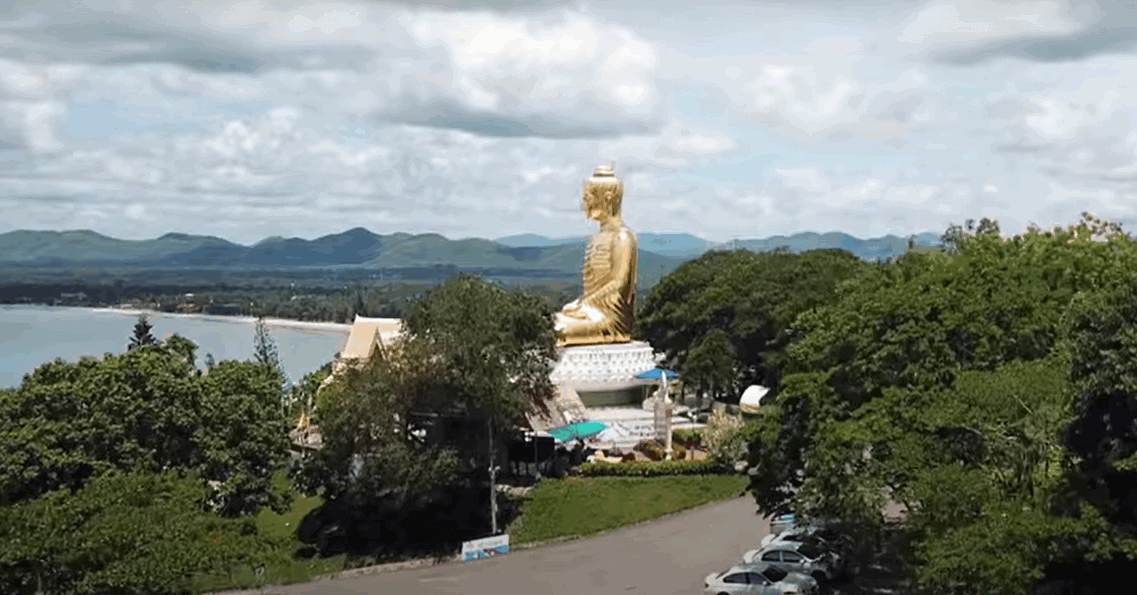 And another thing, even though there are countless coconut trees here, we haven't seen anyone selling dabs. In that case, you will talk to the owner of the resort and if he agrees, he will hold something like da in your hand and tell you to cut the dabs and eat it yourself. Note that many of the coconut trees in these gardens will hold dabs within your reach so you don't have to climb the tree with difficulty. You can stand on the ground and cut the coconut from the tree. Bang Krut is from the relatively advanced Bang Safan. Restaurant or resort facilities are also relatively good at Bang Krut. 30 minutes drive from Bang Krut to Bang Safan.
How to get there
There are two ways to get from Bangkok to Bang Safan. The first way is the long-distance bus service or VIP minivan service. For this, you have to go to Northern Bus Terminal Mo Chit or Southern Bus Terminal Sai Tai Mai. From there you can get Bang Krut's bus or minibus for between 220 Thai baht and 300 Thai baht. But the most fun experience will be if you go there by train. A total of eight trains run daily from Bangkok railway station. Travel time is approximately 6 hours. Sleeping chair travel fare in the first-class compartment is 450 to 750 Thai baht per train.
Taxis are not available here as local transport but you will find many motorcycles for hire. You can also easily take a lift from those who drive private cars here. And there is another vehicle that is made up of a combination of our machine-driven rickshaws and vans.
Thinking of staying?
Come to the beach and keep walking along the road, you will see one coconut garden after another on the way. These are not large resorts at all but are rented locally by garden caretakers. Most of the cottage type is made of wood but you will find all the modern amenities here (cold hot water air conditioning etc.). The rent for each night will range from 500 to 1000 Thai baht depending on the size of the cottage and the facilities.
Eating And Drinking
There is nothing to worry about. Next to the beach, you will find seafood restaurants that will serve you fresh food as soon as you order. Some of these will allow you to sit on the beach sand and have lunch or dinner at no extra charge. If you don't want to eat seafood, you will find Thai food restaurants nearby as well as a variety of local dishes. And there are Seven-Eleven shops.