Imagine it once, you are sitting on the green grass and the river on both sides. No, it is not awake upon the river chest. It's named China barrage. It stands by Sirajgonj district. If you want to enjoy the evening time, you can go to China barrage at Sirajgonj. China barrage stands nearby Sirajgonj city.
Bangladesh water development board Sirajgonj District city from two k.m far from china barrage. China barrage nearby Jamuna river.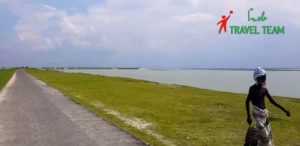 This barrage beside the Jamuna river countless people visit there every day. It is very delightful would love to the surrounding environment to enjoy. And boat journey experience in the river is awesome in a word. After that, if you want you can look around Sirajgonj city. You can visit Sirajgonj city by battery-powered Rikshwa.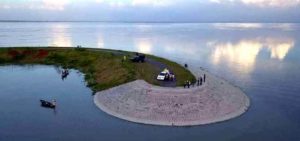 How To Go China Dam For Travel
Forgo to Sirajgonj from Mahakhali bu stand at morning 7 am to evening 7 pm till every 30 minutes consecutive. Ove and SI companies but leave. Apiece rent 250taka. But who wants to go on the AC bus, however, have to go them Mirpur-2 from Mirpur Dhaka line/SI companies bus leave. Bus rent 350 takas. Without it, you can go there on any bus but go to north Bengal.
However, you have to get down koddar bend or Sirajgon road. You can go there by train and you have to get down to captain Mansur Ali station. Then you will go sirajgonj city station Bazar by CNG. After that you will go to china barrage Rikshwa. Rent 25 or 30 taka.
But remember that from Sirajgonj to Dhaka the Last bus for come back in the evening at 7 pm. Without it, you come back from koddar bend on any bus.
More Traveling Place:
Frequently Asked Question About:
China badh sirajganj
Sirajganj map
Sirajganj tourist spot
Sirajganj china badh location
Sirajganj shop
সিরাজগঞ্জের দর্শনীয় স্থান
সিরাজগঞ্জ ক্রসবার
আটঘরিয়া জমিদার বাড়ী