1
Diabari Uttara A Beautiful Place Of Momentary Leisure
Diabari stands by the capital of Dhaka and it's nearby Uttara sector of is. Diabari's natural immense beauty will take you full of whiteness in a soft stake. It's immense beauty will seduced you. You can go Autumn season. In this time you will see there white catkin. You will get much pleasure in the touch of a white catkin. Again you will see white hoar cloud aperture melt come out gold sunshine. When the sun cant in the west, that's moments are so much attractive. As far as the eyes go away just full of white catkin and catkin.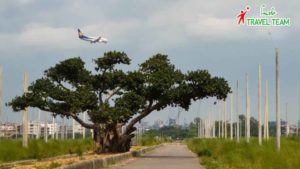 In this busy town of brick, wood, and concrete, there is not any place for a little calm. It is so hard to see one piece of green. When you will go Diabari Uttara you will see green surrounded the place and you feel an interesting moment. In Diabari has another visiting place, It is huge Banyan. Nowadays this Banyan is seen in the drama. A huge Banyan and the road on it's both sides. Now this place has been called Diabari bottola. Here the drama is shot almost time. Maybe you meet with dear any stars.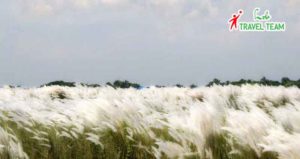 If its quite a bit you will see a dead river. It is a feeder of Turag river. There has been built an aesthetic connection bridge. When you will stand up on the bridge you will see the river and will enjoy the zigzag beauty of the river.
Abandoned boat, fisherman fishing with a net. You can do this weird, ridiculous and paradise with your lovely family in the evening.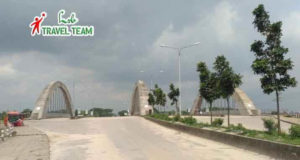 Diabari Bridge
How You Will Go Diyabari Dhaka
From any place of Dhaka, you can go Uttara. You have to get down housebuilding bus stand. Then you will see Rikshaw to go in front of the north tower and maskot plaza. Again you will go by leguna. Leguna will go direct bottola from here. Leguna rent Apiece 30 taka ( festival day) Rikshaw rent 80 taka to 100 taka ( festival day).