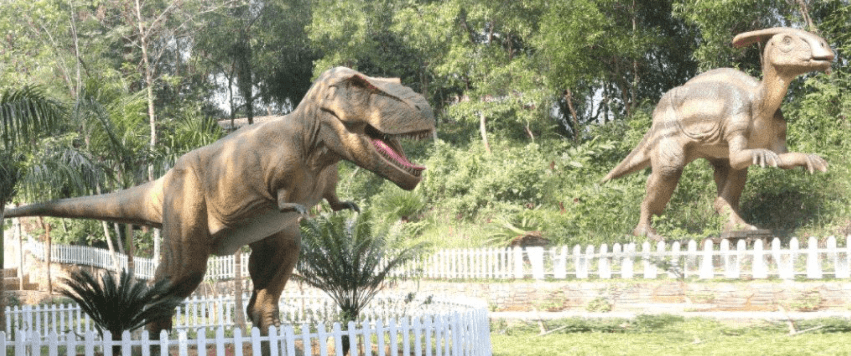 As soon as the travel lover gets free, he goes out in search of new places. And winter vacation means free time to travel. Mountains, seas, forests were seen a lot. Let's take a tour of Dino Park, a different kind of entertainment center. This park in Comilla is the first dinosaur park in the country. Built-in a pristine environment, the beautiful Dino Park is a great place for everyone to visit.
Location of Dino Park at Courtbari, Comilla. The park is privately owned on 12 acres of land in Comilla's Lalmai Hills.
Surrounded by lush greenery, the park is lined with artificial dinosaurs. There are 5 dinosaurs in this park. These dinosaurs were brought from as far away as China. The park was created to give an idea about the prehistoric dinosaurs.
As soon as the switch is pressed, the dinosaurs roar, wagging their tails and rolling their eyes. It will feel as if you have moved to Jurassic Park. As soon as you enter through the gate of the park, you will find another great environment. The three-storey gate at the entrance has been constructed as a heritage gate. The park fascinates visitors in different forms at different times.
At night the beauty of the park is further enhanced. The sound of endless water flowing from the artificial springs here echoes on the high Lalmai hills covered with greenery. Not just dinosaurs, there are different types of rides. In addition to the many interesting rides, there are many more fun things including octopus, dragon coaster, marigo round. There is a kids zone for children's entertainment.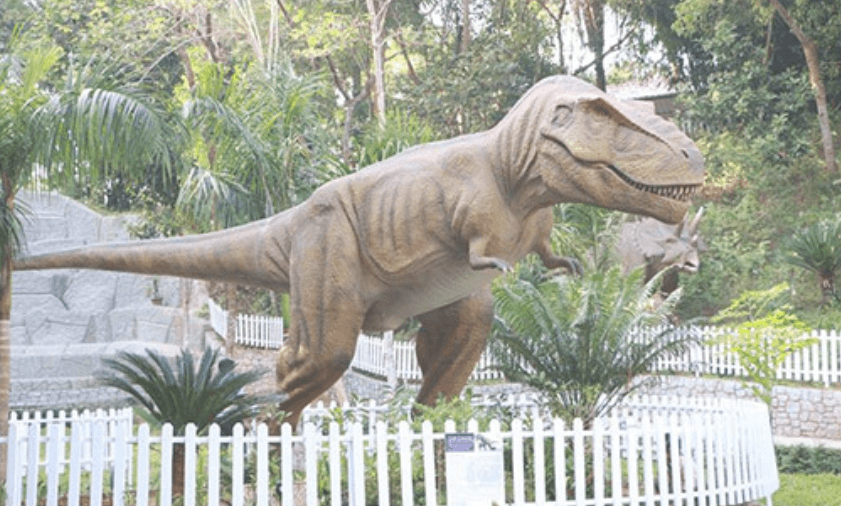 There is a Paris Wheel called 'Eye of Lalmai' to see the whole Comilla-Lalmai hills. From this 100 feet high wheel you will be captivated by the captivating beauty of Lalmai hills. Another attraction of this park is the rainbow stairs. This seven-colored staircase slowly takes tourists to the top of Lalmai hill. For this, you have to climb 40 stairs. The greenery here fascinates the visitors.
There is also The Hill Cafe Restaurant. In this restaurant, you will find a variety of Bengali and Chinese food. There is a refreshing corner. You can see nature while sitting and eating in this delightful restaurant built on a bamboo platform. The deck side is on one side of the restaurant. There is seating for 135 people at a time.
Built with a great combination of education and entertainment, this park is an ideal place for an educational tour. Different in this park
Various concerts are also organized on the occasion of the day. Besides, all the facilities for organizing corporate picnics, meetings-seminars, meetings are here.
Cost:
The entrance fee to Dino Park and Dino Zone is 200 Tks. The ride fee for adults is 100 rupees and the ride fee for children is 50 Tks. In addition, packages and offers are given at different times. The park is open daily from 10 am to 7 pm.
How to get there:
Comilla can be reached by car, bus, or train from Dhaka. Comilla buses leave from Dhaka's Saidabad and Kamalapur BRTC bus counters. It takes two and a half to three and a half hours to reach Comilla from Dhaka.
Dino Park is just across the Comilla University area from Beltali or Nandanpur area of ​​Sadar Dakshin Upazila of Comilla district. Apart from this, you can also rent a CNG-powered autorickshaw from Comilla city for Tk 220 and go to Dino Park.
Read More: How To Go Comilla