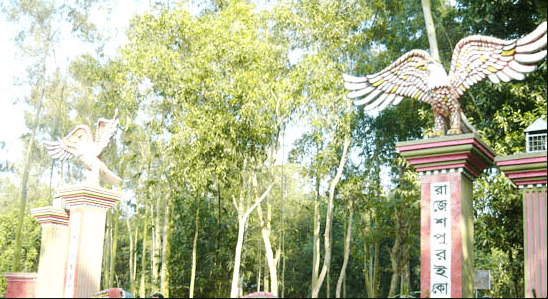 The traditional district of Comilla is well known for its archeological monuments and architecture. There are many places of interest in this ancient district. Not only archeological monuments but also places surrounded by natural beauty are not less in Comilla. Rajeshpur Eco Park is one such place of forest beauty. From this Rajeshpur Eco Park, you can come back with your family to have a great time in the green forest surrounded by nature.
Rajeshpur Ecopark is a forest under Jod Kanan Union in Comilla Sadar. It is located about 15 km southeast of Comilla district headquarters.
The dense forest of this forest covering an area of ​​about 10 km has a lot of natural diversity. As soon as you enter this park, you will be greeted by the garden of shawls and jaruls. You can hear the sound of falling leaves as soon as you hear it. The park is a great place to breathe in a little noise-free solitude and greenery.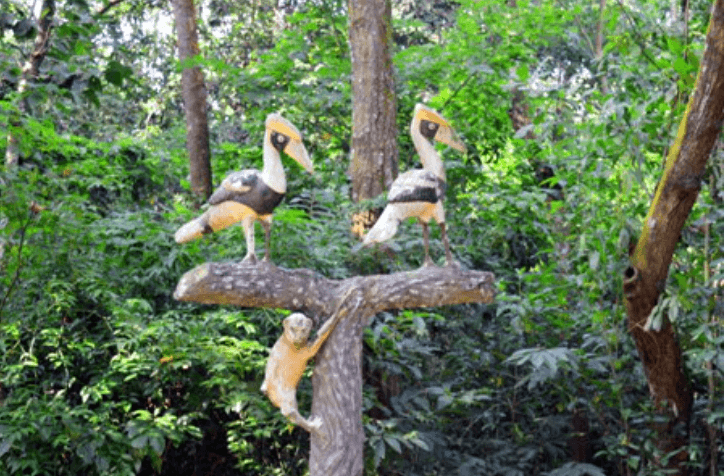 Traveling Guide Of Rajeshpur Eco Park
The area of ​​this eco-park is 587.89 acres. In general, it is a deciduous shawl deciduous forest, but in addition to telsur, roar, cashew nuts, ironwood, ornamental trees, bamboo bushes, Kadam, jarul, 306 acres of sal forest as well as 87 acres of wooded garden, 73 acres of agricultural garden, 280 acres of cane garden. This eco-park is a treasure trove of resources. To the north and east of Rajeshpur Eco Park is the Indian state of Tripura.
This park is associated with the deep forests of the state of Tripura. As a result, deer, tigers, and other animals are sometimes seen inside the park. The eco-park has 84 species of plants and 135 species of animals, including 8 species of amphibians, 40 species of reptiles, and 129 species of birds.
Rattan garden, Telsur. Roaring, cashew nuts, ironwood, ornamental trees, bamboo bushes, Kadam, jarul will fascinate you here. Every afternoon thousands of parrots come here in groups to spend the night. Again in the morning, they left. This forest is a safe sanctuary for guest birds.
What to Do In Rajeshpur Eco Park
Here you can spend all day in the shade of the lush forest. What else does it take to lose yourself with nature by keeping an eye on the horizon of Shalban! In the late afternoon, the game of hiding and seek of the setting sun can be seen in the Shalban near the border of this forest. In the middle of the sal forest, there are high and low leafy lands.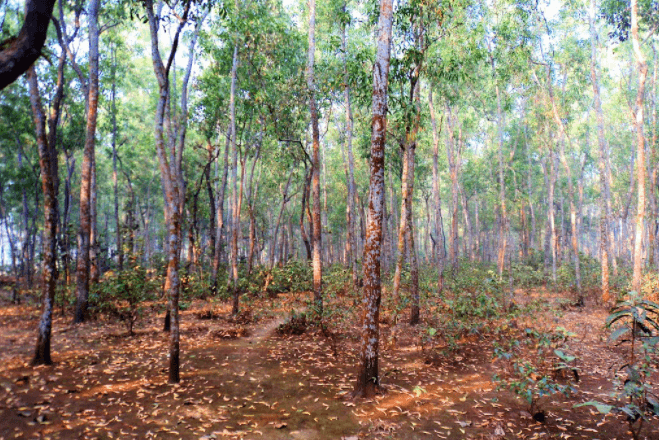 You will want to lose your mind on the horizon by walking along the narrow path of the green forest surrounded by greenery. When you get tired of walking, there are reclining benches to sit in between the Shalban and the cashew nut orchards. In the middle of the forest, you will calm your mind with a little jiriye. The chirping of unnamed birds will amaze you in this forest of natural diversity.
For tourists, there is Banasree Rest House, Slipper, Swing, Children's Corner, Leaning Chair, Sign Board, Guide Map, etc. In front of the Banasree Rest House and in the forest there are occasionally 11 different sculptures of animals. These make this eco-park more attractive.
There are three picnic sheds called Shawl, Gorjan, and Baishakhi for picnics. There is a round-the-clock supply of electricity and water. With the necessary car parking arrangements.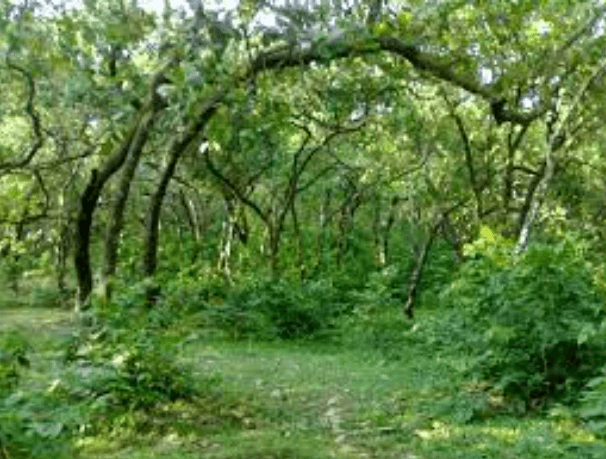 The fixed rent of the picnic shed is 1000 rupees and the rent of the forest rest house named Banasree is 1500 rupees.
How To Go The Park
Comilla can be reached by car, bus, or train from Dhaka. Comilla buses leave from Dhaka's Saidabad and Kamalapur BRTC bus counters. It takes two and a half to three and a half hours to reach Comilla from Dhaka.
You can take CNG from Comilla city or from Comilla Paduar Bazar Bishbrod to Rajeshpur Ecopark.
Where To Stay At Comilla
There are innumerable hotels to stay in Comilla. You can stay in these at a low cost. Some of the notable hotels are – Hotel Kasturi, Noor Jahan Hotel, Hotel Al-Rafiq, Amania Rest House, Hotel Dreamland, Hotel Noor, Hotel Midtown, etc.
Visit More Traveling Places:
Frequently Asked Question:
রাজেশপুর (কুমিল্লা) সামাজিক বন বিট
Rajeshpur Eco Park Cumilla
Shalban Bihar & Maynamati Museum.
Maynamati war cemetery.
Chondi mura temple.
Jagannath temple.
Bangladesh Academy for Rural Development.
Rupban Mura.
Itakhola Mura.
Palace of king Bhoj.