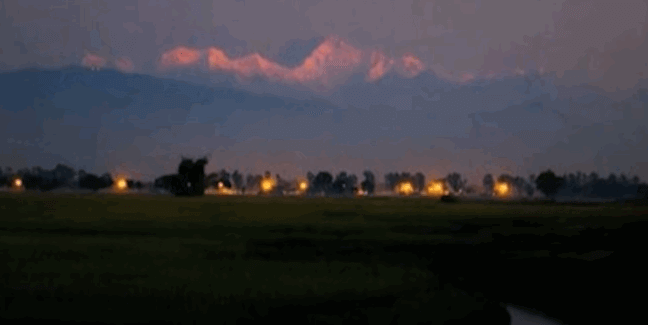 Panchagarh is the northernmost district of Bangladesh from which Kanchenjunga can be seen, surrounded on all three sides by a 27 km border wall with India. To its north is the Darjeeling district of India. There is a historical post bungalow in Tetulia Upazila Sadar of Panchagarh. Its construction technique is a lot of Victorian styles. It is known that it was built by the king of Cooch Behar.
The post bungalow is managed by the district council. Besides, Tetulia Upazila Parishad has constructed a picnic spot. Since the two places are located side by side, they are playing a greater role in beautification. The relationship between these two places is like the back and forth of a coin.
Dakbungalows and picnic spots are located on the banks of the river Mahananda, about 15 to 20 meters above the common ground, on a high average near the border of India.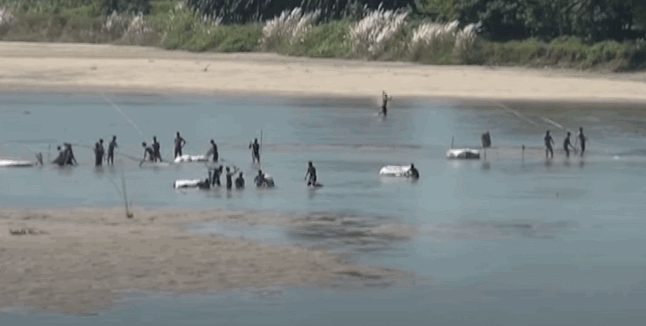 If you stand on the verandah of Dakbanglo, you will see the unobstructed beauty of India-Bangladesh. From there one can enjoy the beauty of Kanchenjunga in autumn and winter. If there is water in the river Mahananda during the rainy season, its view becomes more beautiful. Kanchenjunga can be seen most clearly from the inner city of Panchagarh.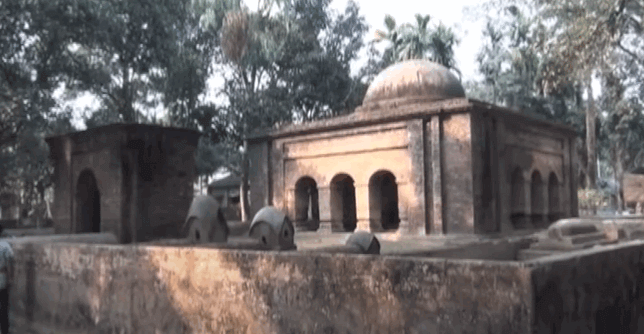 When To Go From Tetulia To Kanchenjunga
Kanchenjunga is not seen from Tentulia all the time of the year!  Usually from mid-October to mid-November when there are no clouds in the sky and the fog does not start falling again, only then can you see the snow-capped white mountain peak – Kanchenjunga from Tetulia!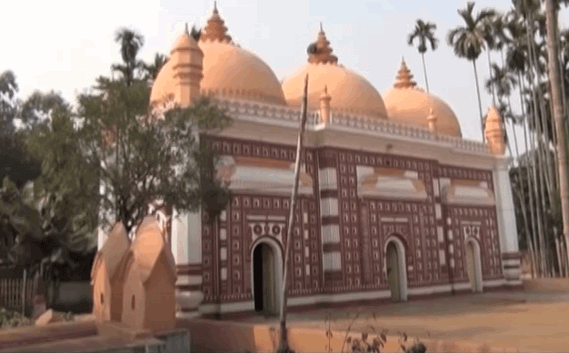 How To Travel There
If you want to go directly to Panchagarh you can go to Hanif or Nabil Paribahan. The rent will be between 400-500 Tk. You can go by bus. If you want to go by AC bus then you have Green Line, Arrival, T-R Travels buses. The rent will be around 750-800 Tk. But the problem is that these buses go to Rangpur. You have to take a separate transport from Rangpur to Panchagarh.
It is better to rent a car or microbus from Panchagarh city to visit different places here. Reserve car rental will cost 2000-2500 Tk and microbus fare will cost 2500-3500 Tk. These rental cars will be available at Panchagarh Central Bus Station and the Chowrangi intersection of the city. By bus from Panchagarh to Tentulia all day, the fare will be 40 to 50 Tk. Hanif and Babul Paribahan buses also run directly from Dhaka to Tetulia, with a fare of Tk.
There are no AC buses on the way to Panchagarh or Tentulia. It is better to rent a scooter to go to Tetulia and visit Banglabandha land port, tea garden, or surrounding areas.
Where to stay At Panchagarh
There are many hotels in Panchagarh, the rent will be 300 to 600 rupees. You will get an AC room for one thousand Tk. Permission must be obtained from the Tentulia Upazila Nirbahi Officer to stay in the post bungalow on the banks of the river Mahananda in Tetulia.
The rent for each room with two beds will be 400 Tk. Permission must be obtained from the District Headquarters or Forest Department at Tetulia to stay in the Forest Department Rest House. There is also a post bungalow of the district council at Banglabandha land port, permission to stay here has to be taken from Panchagarh. The rent for each room here is 200 Tk.
More Traveling Places:
Frequently Asked Question:
Tetulia to kanchenjunga
Panchagarh news
Panchagarh map
Panchagarh sadar upazila
Panchagarh tourist place
Panchagarh famous food
Resort in panchagarh, Bangladesh
Panchagarh tour package
Panchagarh tea garden
Kanchenjunga from panchagarh
Panchagarh map
Panchagarh municipality