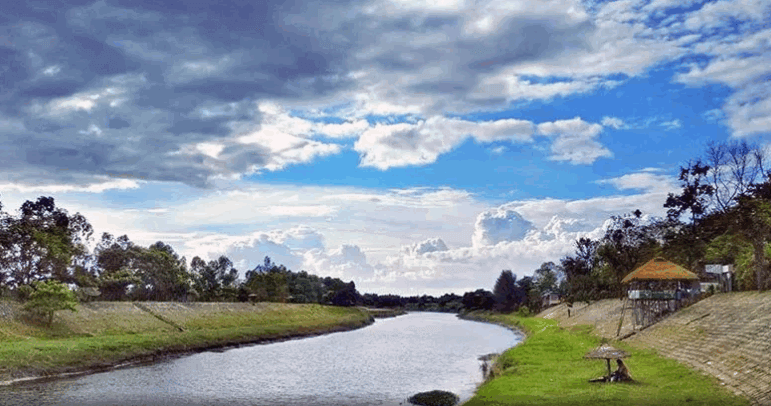 You will come to visit Rangpur, but if you don't spend time in the afternoon at Sena Proyash Binodon Park, Ghaghot, on the banks of the river Ghagat, I will say that your trip to Rangpur will be a success. The small army-run park is located on the banks of the Ghagat River. The park is quite tidy and tidy. On one side of it flows the calm, majestic, and gigantic Shirun river Ghagat. There are army-run restaurants right next to the river. Here you will find a variety of Chinese food including faluda, coffee, tandoori bread, shik kabab. Lay the table on the green soft grass. Once you think of a mug of coffee in hand, there is a man of the mind. He is sipping a cup of coffee and watching the clear water flowing in the narrow river. And the sweet soft light of the golden sun in the western sky falls into the river water and creates an enchanting different atmosphere. And at such a time in such an environment can be one of the best moments of your life to hang out with close people, family or friends.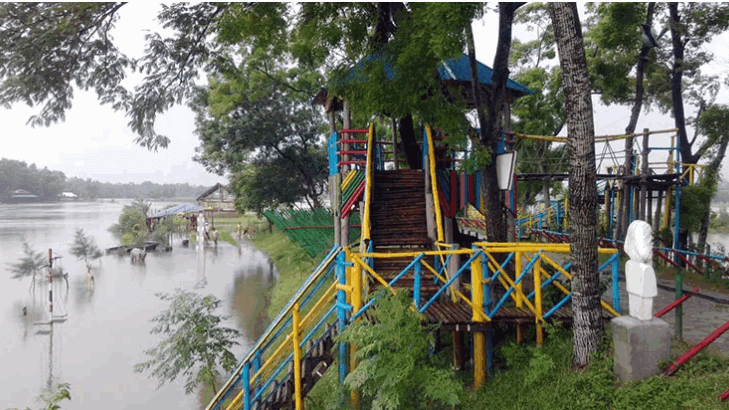 Ticket Price 20 Tk.
How to get there
From Gabtali, Kalyanpur, and Mohakhali bus terminals in Dhaka, passenger buses of different modes leave daily for different destinations in Rangpur. Buses from Gabtali, Kalyanpur, and Mohakhali terminals travel to Rangpur via Savar, across the Bangabandhu Bridge. The rent will be 550-900 Tk. Ghagat Amusement Park can be reached by rickshaw or auto from Rangpur Railway Station or Rangpur Bus Stand.
Greenline: + 70-2-911228, 9133145, 017-300-60008
TR Travels: 0119-18369, 0119-183691, 0119-6373
SR Travels1 -394801, 9033793, gabatali – 9031226, Mohakhali – 01552315831, Uttara – 01711-394804
Mim paribahan gabatali – 01911-013694, 01734422971
alahamara tryabhelas gabatali – 88029005612, 01721802031, 01924469437
paribahan Kurigram, 01924-469436, 01914-856826
Where to stay in Rangpur
There are several hotels/motels to stay in in Rangpur.
Tourist Hotel narthabhiu motelah 052162111: 052155405, 55406
Hotel kasapiyah + 88052161111, + 8801977227742
Hotel Golden tower + 88052165920 + 88052165920
Hotel The Park hotelah tilottamah + 88052163482, 01718938424
Visit Also: Alpona Gram