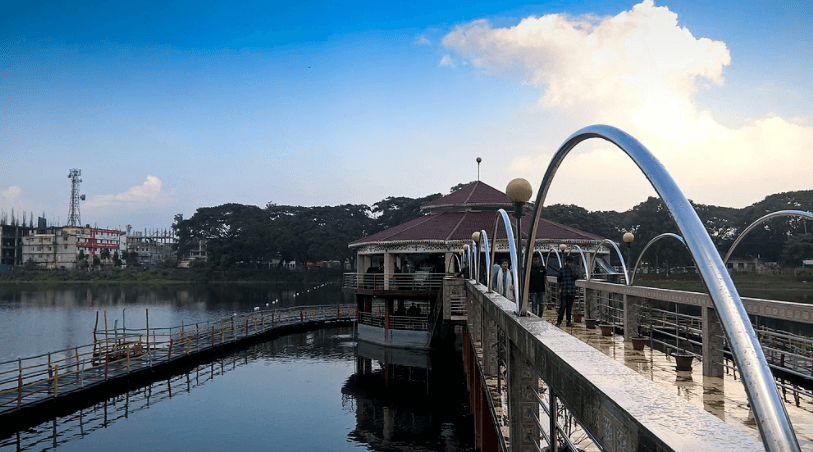 Tangail is a district very close to Dhaka. One of the main routes from Dhaka to North Bengal passes through Tangail. Tangail is historically quite famous for many reasons. Apart from various delicious food and zamindar houses, there is a famous park in the main town of Tangail. Tangail residents have long demanded an amusement park. In this regard, initiatives have been taken more than once.
Park construction
But, due to invisible reasons, it did not see the light of day in the end. Eventually, the former deputy commissioner of Tangail, Mahbub Hossain, set out to meet the expectations of the townspeople. He planned and redefined District Lake, next to the city's circuit house. He built a beautiful park. Named DC Park.
Three projects were implemented by digging a lake of 33.45 acres. After the excavation of the lake, a ghat was built on the lake and a floating platform was also built in the middle of the lake. The cost for this is about two crores 91 lakh 95 thousand rupees. Besides, with the money coming from local and individual initiatives, beautification work including the embankment of the lake and children's park was done.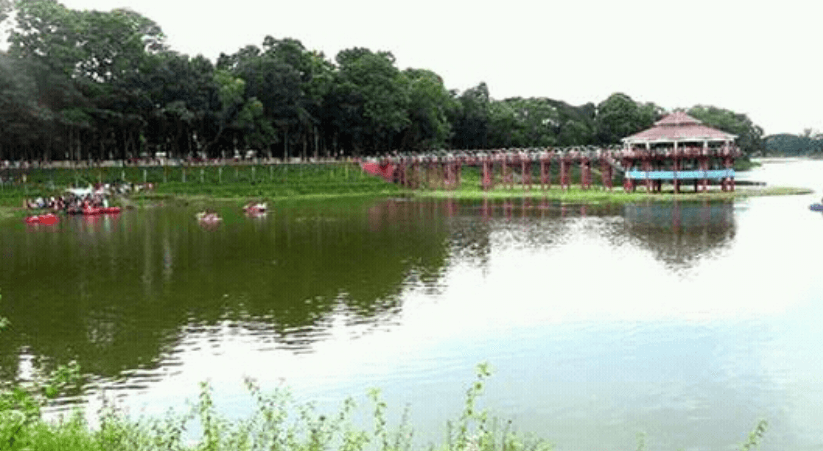 Statues of different species of animals and birds are placed. The two-story floating stage in the shape of a dome is decorated with all sorts of wonderful decorations. And colored lights have been installed on both sides of the road leading to the stage. The view of the lake in the colorful light of night is captivating the townspeople.
What can be enjoyed
Everyday afternoon, especially in the afternoon, a crowd of entertainment-loving people gathers at DC Lake. Due to strict discipline, people from different parts of the district are roaming here in peace. There are also opportunities to take a boat ride on the lake. There is a children's park. A huge crowd is gathering here on Friday, the weekly holiday. Parents are also coming with the children.
Apart from the common people of Tangail, the voices of the poets, literary and cultural people of the district are also on the rise. Older people also have the opportunity to walk safely in this wonderful park in the morning. At one time the people of Tangail district town had no recreation. The Deputy Commissioner of Tangail has become enterprising and has given an aesthetic look to a fun lake here. This wonderful place of entertainment has been created there.
The long-awaited hopes of the people of Tangail have been fulfilled by beautifying the lake. Inside the floating stage of DC Lake are a few fast food shops. There are also several food shops on the west side.
Boating has also been arranged on the lake which has made the journey even more enjoyable. In addition to government allocations, work is also being done to increase the perimeter of the lake by raising funds locally. It is a wonderful place for the people of Tangail to enjoy.
Read More: Pirgacha Rabar Garden