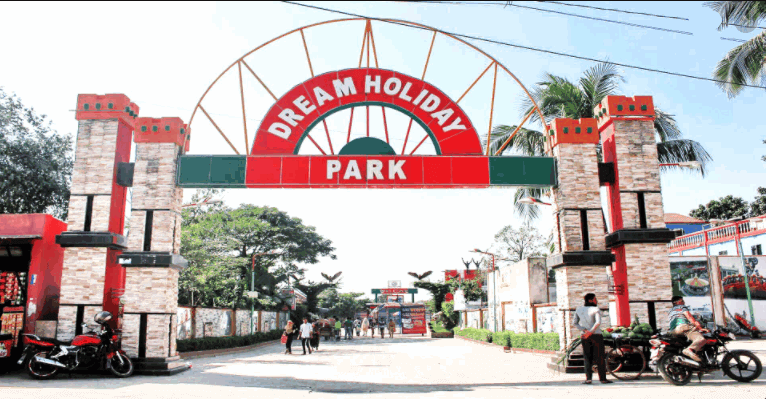 Established on about 200 bighas of land, this amusement park has all the interesting rides. It includes Nugget Castle, Air Bicycle, Australia's Famous Emu Bird, Magic Spot, Artificial Sanctuary, Duplex Cottage, Multiple Rides for Children and Adolescents in the Park, Vast Lake, Hansraj Paddle and Jet Fighter Boat, Fascinating Natural Environment, More Lots of rides.
There are also state-of-the-art swimming pools, air bicycles, bumper cars, swan boats, water boats, state-of-the-art roller coasters, demo trains, swing chairs, speedboats, children's favorite nautical castles, and jumping horses. Various rides including Lafarge Kings have been set up. An interesting iceberg has been created as well.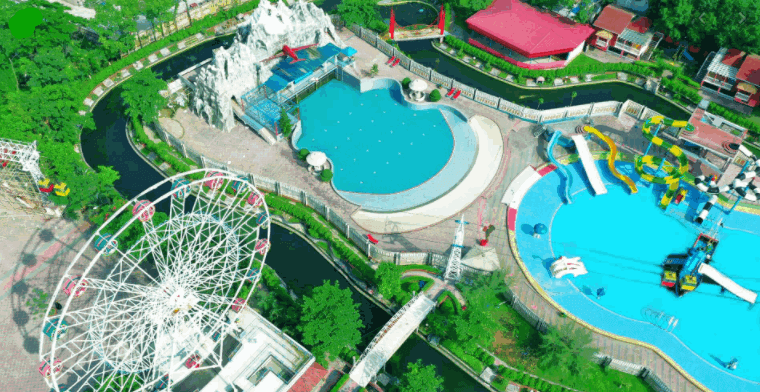 Dream Holiday Park
What's not to like about this Dream Holiday Park. The park is packed with fun materials for the little ones. More and more new entertainment items have been added to this Dream Holiday Park. From dinosaurs to haunted houses, elephants, tigers, and monkeys. Everything seems to catch the eye, from children to the elderly. When you enter the park, it will feel like a dream park. One kilometer long artificial river, mountains, and animals. Everything seems to be surprising. Once you turn around, it will feel as if your heart is filled with an obsession with dreams. The water park will give the feeling of the beach in Cox's Bazar.
Surrounded by natural beauty, Dream Holiday Park bears a resemblance to the Himalayan mountains. Along with various rides, there are 20 living ghosts scattered around the haunted house! These sometimes frighten children and sometimes make them happy. There is a web pool. Where you stand for a while and listen to the roar of the sea. With a wonderful touch of nature, you will be able to rise in the fountain of joy by stepping on the beautiful fountain. The new attraction here is the Air Bicycle, which is a new addition to the park in Bangladesh. In it, two people can easily paddle around the park at will.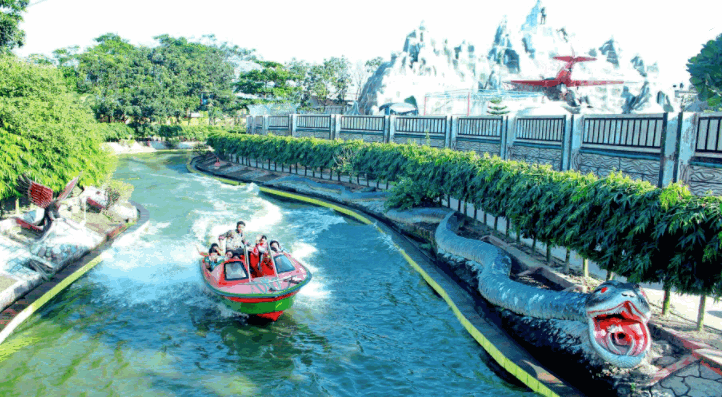 Dream Holiday Park
Dream Holiday has a small canal of turbulent water surrounded by a natural environment. If you want to see this canal like a lake, anyone can go around in a speed boat. A nice bridge like the London Bridge has been built over the canal. You will also see a bridge built in the style of the Sydney Bridge.
The water park has water cannons, water umbrellas, rainbow waters, Titanic-like ships that are half submerged. There is a system of floating in the water fountain for 5 minutes in a row. There is also music playing in the rhythm of the water. There are also numerous small free rides suitable for children. So that the children and teenagers will not know how to spend the whole day while riding.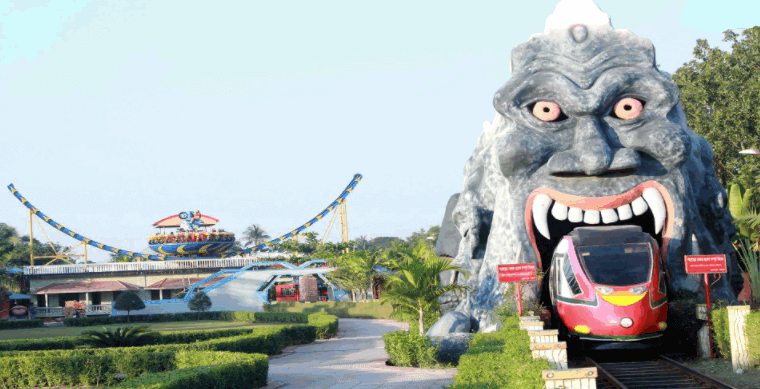 Dream Holiday Park also has two picnic spots named Madhurima and Mayabi. If there are more than 300 people for a picnic on holidays, the rent will be 80 thousand Taka. If there are more than 500 people, the rent will be 1 lakh 10 thousand Taka. An air-conditioned two-room bungalow is available for picnics. There is also a two-storey bungalow. The park has four cottages of its own to house the family. You can spend the night in this luxurious cottage by paying a fixed price.
Dream Holiday Park
Rasna Bilas's Dream Holiday Park serves Thai, Indian and Chinese food. There are ice cream parlors, coffee houses. Besides, there is the famous 'Jamdani House' in Narayanganj. Girls can buy three-pieces, bed sheets, and other items at low prices from here.
Opening Time
The park is open daily from 10 am to 7 pm. You have to pay 200 rupees to enter the park.
Contact:
Phone: 9564046, 9570140-41, 7630225.
Mobile: 01712-145849, 01721-490420.
How to get there:
Buses leave directly from Dhaka's Sayedabad, Gulistan, Kamalapur, Mohakhali for Narsingdi. PPL Super, BRTC, Chalanbil, Badsha buses leave from Mohakhali. You can also reach Panchdona by luxury bus from Gulistan to Meghalaya. If you go from Tongi or Pubail, you have to get on the bus that goes to Panchdona. You can reach the park by CNG or autorickshaw at Panchdona.
Apart from this, Narsingdi can also be reached by Egarosindur, a metropolitan twilight train from Dhaka's Kamalapur to Narsingdi. If you go by any bus or train, you can go to the park by CNG or autorickshaw from the main station.
Read More: Chinadi Beel