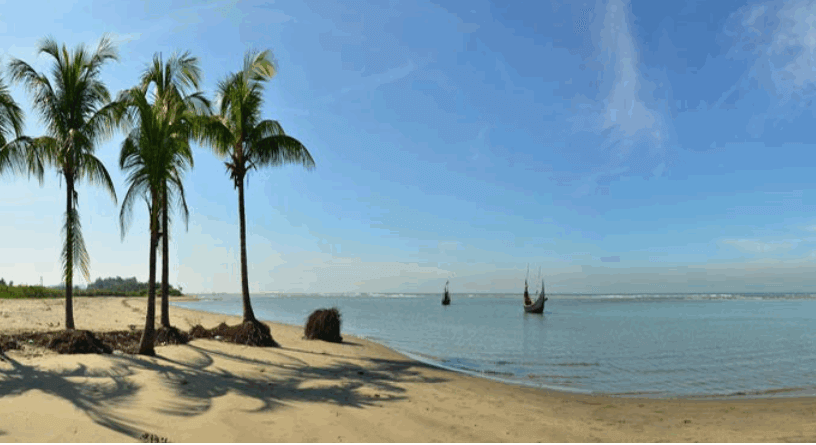 Inani Beach or Inani Beach is just 5 km away from Himchhari. Inani Beach is littered with coral reefs. Much like St. Martin. Unlike Cox's Bazar beach, there are no big waves on the beach. Inani is a very quiet beach. Coral reefs cannot be seen at high tide. At low tide, the rock floats across a large area. Sharp snails and oysters stick to coral reefs. So it is dangerous to skip over here. The main attractions of Inani beach are coral and rocks. Almost every stone has different shapes and types. How old is that stone! And how many memories are mixed in it! If you go to Inani Beach via Teknaf Marine Drive, you will be greeted by high mountains and rough seas. Not only will the eyes close, but the whole time you will be in a kind of indecision! The mountains on one side and the sea on the other. Which one to leave and which one to see? The mind will want to see both sides.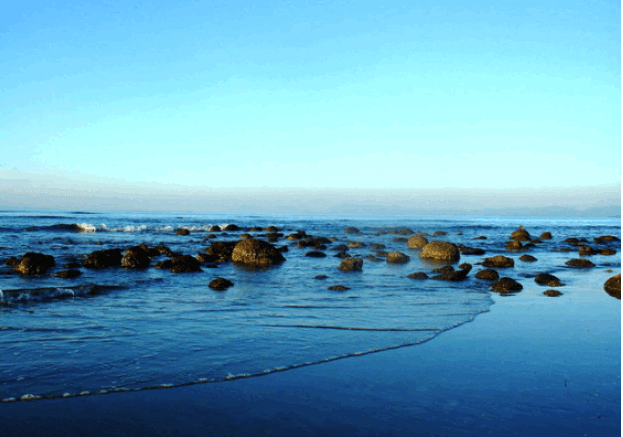 If you don't want to go to the sea or don't have such a plan, you can go to Inani beach in the afternoon. The calm sea of ​​the falling afternoon will show you its enormity. You can also return after enjoying the sunset. Due to the high tide in the afternoon, the overflowing crowd is usually less than at other times. Where the sea speaks its own language, it is desirable to have a little less human noise!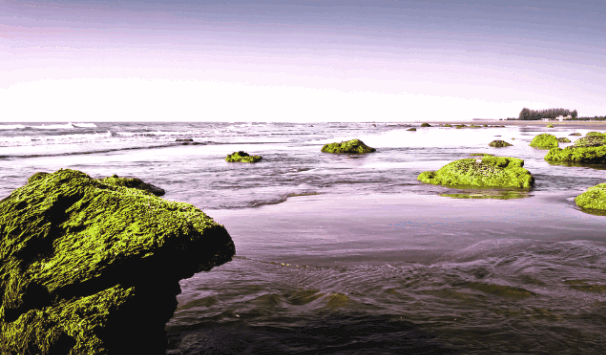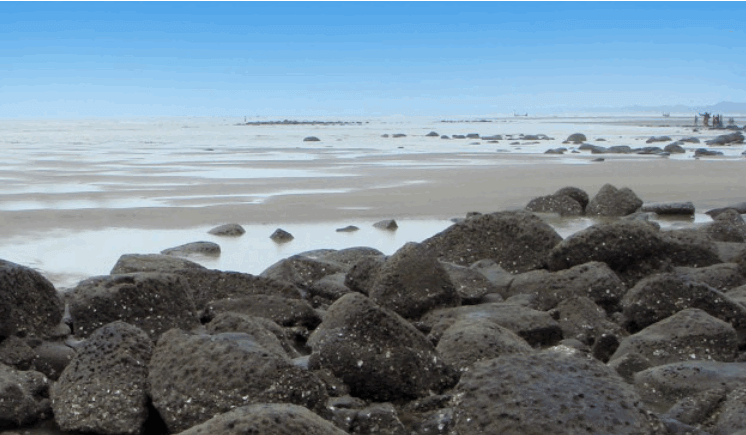 How to get there
Cox's Bazar is always accessible by various buses from Dhaka to Saidia, S Alam's Mercedes Benz, Green Line, Hanif Enterprise, Shyamoli Paribahan, Sohag Paribahan, S. Alam Paribahan, Modern Line, Shah Bahadur, St. Martin's. There are AC, non AC buses. The rent will be between 800 to 2000 Tk. If you want to go by train, you have to get up from Kamalapur and get off at Chittagong. From Chittagong then you have to go to Cox's Bazar.
Cox's Bazar can also be reached by plane in just 45 minutes. Novo Air, Regent Airways, United Airways, and other airlines regularly visit Cox's Bazar. In this case, the rent will be 6500-8000 thousand Tk. If you take a reserve jeep, it will cost 1800-2500 Tk. A jeep can easily turn 10-15 people. If there are two or three people, you can also take a battery-powered rickshaw. In that case, the rent for the whole day will be 1000-1200 rupees.
Where to stay
You have to stay in a hotel in Cox's Bazar. Cox's Bazar has more than 450 residential hotels, motels, resorts, and cottages for tourists. You can book by phone from Dhaka.
Motel Shaibal (Phone-0341-63274)
Star Quality Seagull Hotel (Phone No-0341-62480-91)
Hotel C-Palace (Phone No-0341-63692, 63792, 63826)
Hotel C-Crown (0341-64795, 0341-64474, 01817 089420)
Hotel Media International (0341-62881-85 )
Hotel Ocean Paradise Ltd. (0193884653) Notable.
There are rooms for one night stay from one thousand to a maximum of 60 thousand Tk. For those who don't want to spend so much to stay, there are also low-cost hotels. Hotels on the back road of the hotel Seagull, that is, on Kalatali Road, you can stay for only 500 Tk.
Read More: Kutubdia Deep