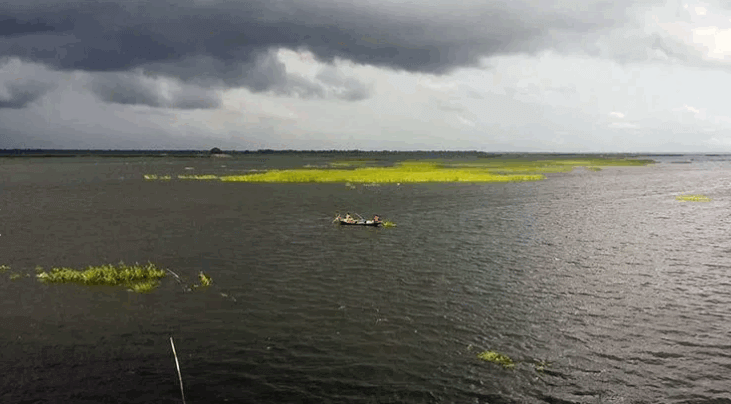 Gajnar Bill is one of the most important and scenic places in Sujanagar Upazila of Pabna district. The bill is located in the middle of Sujanagar Upazila which is about 35-38 km away from Pabna city. A narrow paved road bends it, splitting the bill in two, with water and water as far as the eye can see on either side of the road. Waves of water are touching the road in the rain. Countless unnamed birds are flying through the middle of the bill. Fishermen are fishing in small boats. Ever or a swarm of deer flies to make the sky white. All settlements are located on the four sides of the bill. The economy of the area is regulated by this Ghazni bill.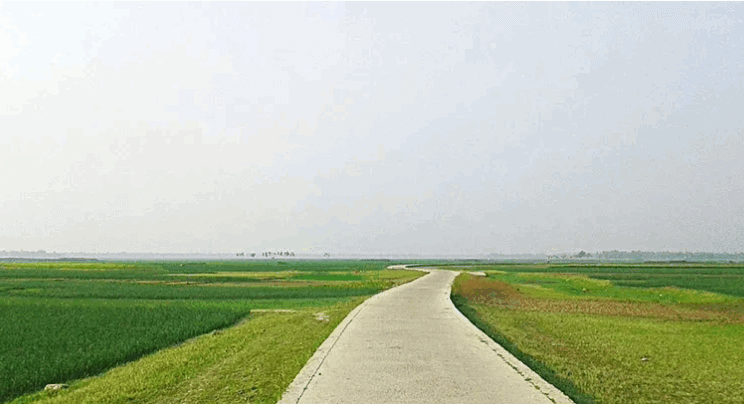 Bill Gajna consists of 16 small and large bills. The area of ​​this bill is 06 acres. The bill is connected to the Padma river through the Badai sluice gate. In the dry season, the bill dries up. At this time Eri paddy and a lot of onion are cultivated in this bill. All the 10 unions of Sujanagar police station are connected with this bill.
If you can go very early in the morning, you can buy fresh fish from the beel, you can take a ferry boat around the beel. If you are a nature lover, you can spend a day in the middle of this amazing bill. This rainy season is the best time to visit Bill.
The Way To Go At Gajnar Bill
is about 8 km from Sujanagar Upazila by adding CNG by road. Bill Gajana can be reached on the east side of Khayran Bridge. Or any bus on the Dhaka-Pabna route from Dhaka to Pabna will be rented a van at a place called 24 Mile and taken to Durgapur Battala / Boalia Battala. Boats can be rented from Battala. Boat rental will take 250-300 Tk per hour. And if you take it all day, it will take 1500-2000Tk. However, if you try a little damadami can reduce the boat rent.
You will find many buses from Gabtali to Pabna. Among them are Pabna Express, C-line, Sarkar Travel, Shamoly Transport, etc. Rent: 300 to 600 Tk. You have to get off at Birahimpur / 24-mile market. After getting off the bus, I will rent a van for 15 Tk each. You will be able to go around day by day. It will be better in the morning and afternoon. And if anyone wants to come back to Dhaka, there is no problem. There are many buses till 12 o'clock at night.
Visit Also: Ochin Gach