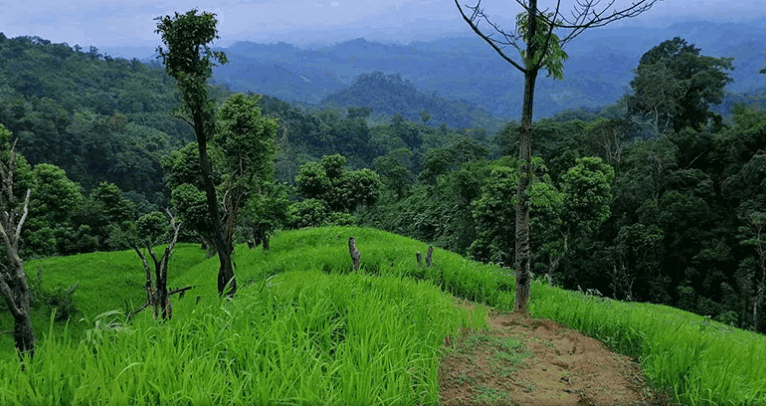 Kirs Taung is located in the Chimbuk Range at an elevation of approximately 2969 feet. The name Kirstang is actually a Marma word that comes from the combination of 'Kirs' and 'Tong'. Kirs is the name of an almost extinct bird. These birds can be seen at the top of Kirstang. And 'Tong' means mountain. In terms of height, it is about 300 feet higher than Kirstang Rungrang. A clear view of Tindu is available from the summit of Kristang though not a very good wide view due to the dense vegetation around the summit.
Known as the highest peak in the Chimbuk Range, the hill was once a protected forest of hundreds of mother trees. This forest is home to endangered species of animals and birds. The magician does not get sunlight in most parts of the Kirstang forest. Where the sun plays hide and seeks with the clouds. The forest, surrounded by huge tree canopies, is still quite wild. Walking through the forest, you can hear the call of several birds, which are now almost extinct. The peaks of the high mountains far away from Kristang's peak can be clearly identified.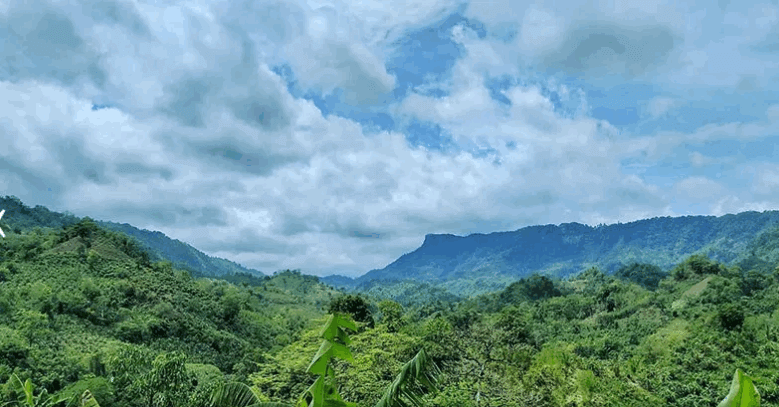 Way To Get Here
You have to go to Alikadam from Dhaka first. The direct bus fare from Alikadam is 650 rupees. If you can't get a direct bus from Alikadam, you have to get on any bus in Cox's Bazar and get off at Chakoria. Alikadam from there. You have to come to Alikadam and fix the guide from Panbazar. The cost of the guide is not too high. Bargaining has to be done as there is no fixed fee. From there you have to go 13 kg by bike or moon car. 200 per person on a bike and 2500-3000 rupees on a moon car. Go down to the Dusari market after dropping 13 kg. From there you have to go to Menkiu by trekking. From there to Menyank Para. Must stay in the Menyank neighborhood at night. If you can't find a guide from Panbazar, then you have to come to Menyank Para. Rungrang Tung is a one and a half-hour walk from Menyang Para. And then Khemchang Para. After crossing Khemchang Para, you have to go to Mangalpara after Kirsatang Summit. 13 kg from there. Then Dhaka became Alikadam again.
Accommodation
Food arrangements can be made at night in the tribal areas. For this, you have to talk to the trader of the neighborhood first. Usually, the guests are accommodated in the business house of each neighborhood.
Caution and Preparation
When walking on hilly roads, a lot of water comes out of the body. And there may not always be a source of water nearby. So keep with an adequate amount of water. With saline, glucose is better. Extremely inaccessible area, so food source is low. You can't buy food from the store if you want, there is no such option here. So it is better to take it with an adequate amount of dry food. Malaria prone area, so antidote to malaria should be taken. Off-road trekking. In that case, you have to take a local guide. Walking along the mountain trail is quite difficult. So a trekking stick is quite a handy thing. A headlamp is ideal for trekking at night.
Visit Also: Tajingdong Hill