Tazing Dong, a mountain peak in Bangladesh, is located on the Saichal Range in Remakri Pangsha Union, Ruma Upazila, Bandarban. Officially, it is the highest mountain in Bangladesh and has an elevation of 1,260 meters (4198.4 feet). In the past, Keokradong was considered to be the highest mountain in Bangladesh, but modern research has proved this information wrong.
Currently, private research claims that Mount Saka Huffong is the highest mountain in Bangladesh, but it is not yet officially recognized. In the language of the local tribes, the word 'tajing' means big and the word 'dong' means mountain, from these two words Tajingdong mountain is named. It is also known as Bijoy to many.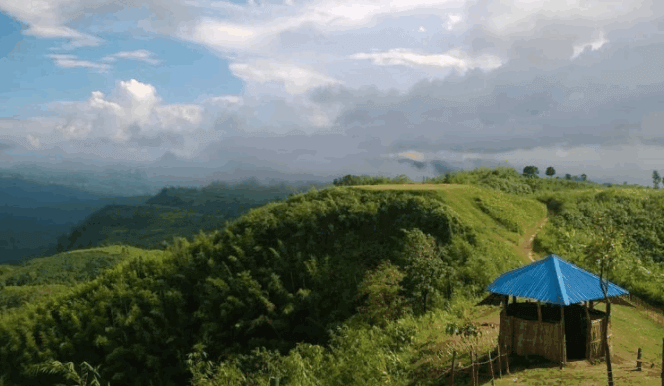 The Best Time to Summit:
The best time to summit Tajingdong is winter. The route to Tajingdong is relatively inaccessible so it is better not to go during the rainy season.
Way To Go At Tajingdong Hill
If You Want To Go By Bus:
The best route to Bandarban is to go directly by bus from Dhaka. Dhaka to Bandarban route from different places in Dhaka. Buses of Alam, Saudia, Unique, Hanif, Shyamli, St. Martin's Transport, Dolphin, etc. leave for Bandarban. The fare of these buses is 550 to 1500 TK per person for AC and non-AC. Besides, you can come to Chittagong from Dhaka and then come to Bandarban by charging a bus from the Chittagong BRTC terminal or Dampara bus stand for 100-300 TK. From Chittagong, you can go to Bandarban by private car for 2500-3500 TK.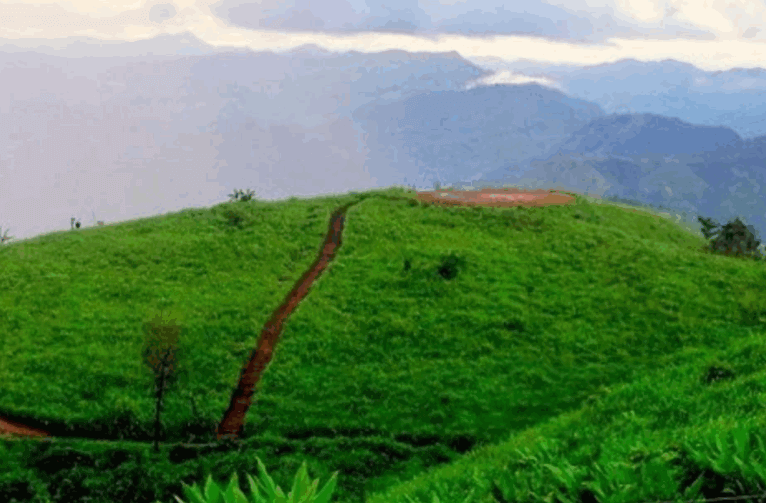 If You Want To Go By Train:
there is no direct train connection from Dhaka to Bandarban, so you have to go to Chittagong by Chittagong-bound Sonar Bangla, Subarna Express, Turna Nishita, Mahanagar Prabhati, or Mahanagar Godhuli train first. Depending on the class, the train fare is 350 to 1500 rupees. After reaching Chittagong, you have to go to Bandarban according to the above rules.
If You Want To Go By Air:
Bangladesh Biman, GMG Airlines, United Airways, and several other airlines operate direct flights from Dhaka to Chittagong. You have to come to Chittagong by air and go to Bandarban by road as mentioned above.
Bandorban To Tajingdong Hill
Although Tajingdong is located in Ruma, you cannot leave Ruma. Because from Ruma now only Keokradong is allowed to go. You can go to Jadipai even if you can go to the maximum. So now if anyone wants to do Tajingdong Summit, he has to become Thanchi. And in that case, the camel will be:
Dhaka – Bandarban – Thanchi – Headmanpara – Sherkarpara – Tajingdong.
The distance from Bandarban to Thanchi Upazila is about 69 kilometers. There are two ways to go from Bandarban to Thanchi; By bus or reserve jeep. After an hour from the Thanchi bus stand in Bandarban, the local bus leaves for Thanchi. The bus fare is Tk. 200 per person, it will take 4-5 hours. If you go in a reserve jeep/moon car, the cost will be 5500-6000 TK, and in that case, it will take 3-3.5 hours.
One car can easily accommodate 12-14 people. Milanchari, Chimbuk, and Nilgiri will be on the way to Thanchi. Take a guide from Thanchi to Sherkar Para. You can leave Sherkar Para in the morning and return to Sherchi Para before noon and reach Thanchi before noon. And if you want you can come from Sherkar Para to Thuisa Para and see Amiyakhum Velakhum and come to Thanchi as Nafakhum Remakri big stone king stone Tindu.
Where to Stay At Bandarban
If you want to stay in Thanchi – Thanchi Cottage / BGB Cottage can be the best option.
Required Information:
Thanchi Guide – 01849556340 (Harun Bhai),
01833846234 (Hasan),
01885088796 (Document Kripura).
Thanchi bus leaves from Bandarban – 8 am, 9:30 am, 10:45 am, 12 noon, 1:30 pm, 3 pm.
Departure from Thanchi to Bandarban – 8 am, 8:30 am, 10 am, 11:30 am, 1 am, 3 pm.
Moon car – When you reach Bandarban, take it from Jeep Samiti.
Bus return ticket – On the 1st day, you will have to buy a ticket after breakfast.
Remake stay – Thanchi guide will fix.
Remake Guide – Thanchi Guide will fix it.
Boat Rental – Thanchi Guide will fix it.
To get to Tajingdong you need to bring dry food, water purification tablets, warm clothes, torchlight, saline, mosquito repellent lotion, and necessary medicine.
More Visiting Place:
Frequently Asked Question:
Tazing Dong
Tajingdong Bangla
Tajingdong height in feet
Tajingdong Wikipedia
Tajingdong tour
Tajingdong Bijoy
Big hill in Bangladesh
Tajingdong height in meters