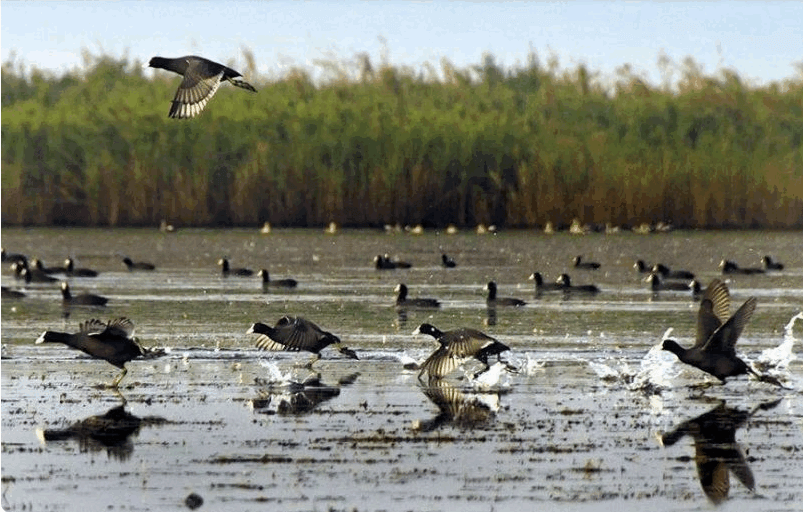 Baikka Beel is the name of a wetland about 100 hectares east of Hail Haor in Srimangal, the tea kingdom of Moulvibazar district. About 20 km from Srimangal and about 100 hectares of wetland on the east side of Hail Haor, this beautiful baikka beel.
The main attraction of the Baikka Bill is the migratory and local birds. Purple swamphen or kalem can be seen in groups at the beginning of the bill. Next to it, you may see Great Cormorant or Small Pankauri, Little Cormorant, or Big Pankauri.
Not only birds but also many species of fish in the haor fish kingdom. There are also sanctuaries for different species of fish including Ayr, Meni, Koi, Foli, Pabda, Boal, Rui, Gajar. Apart from this, the birds of this bill are conch eagle, bhuvan eagle, palasi kura eagle, guti eagle, etc. At this time of winter, you will also see the guest birds of the bill Sarali, Morcherang Bhuti duck, Giriya duck, and Lanza duck floating.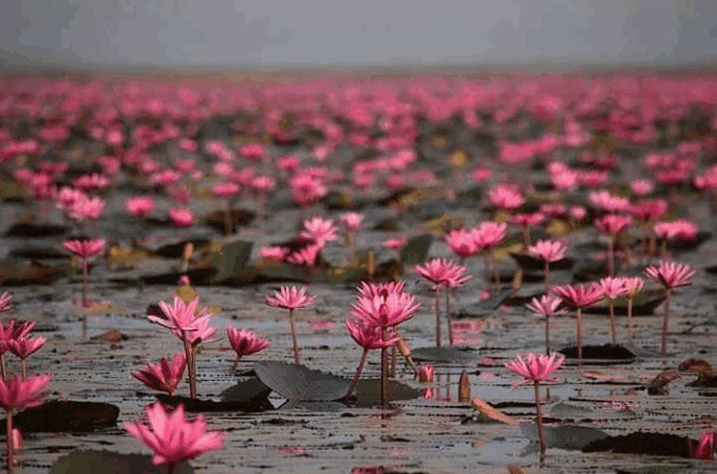 Metematha TT, Kalapakha Thengi Gewala Batan, etc. can be seen at a relative distance from the bill. The winter has not yet set in. However, the bird fair has started to freeze. Migratory birds become monotonous in the water of the bill. There are two observation towers for travelers to enjoy the birds of the bill. About 98 species of fish and 160 species of birds arrived in Baikka Bay.
The main attraction of Baikka Beel in winter is the variety of birds. Although most of the migratory birds have left at the end of winter, there are still plenty of local birds in Baikka Bay. However, at the end of winter and at the end of spring, the number of birds in this beel has decreased a little, but lotus flowers are blooming all over the beel. There are many lotuses in the vicinity of the first Watch Tower. Fully bloated in the morning. There are also white lilies all over the bill with lotus flowers. You can enjoy the beauty of Baikka Bill by boat.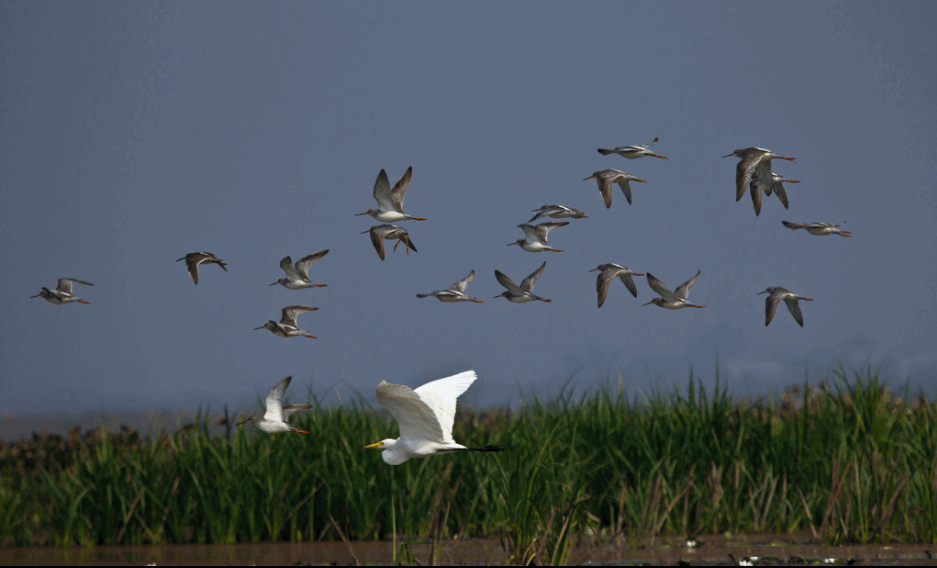 When To Travel Baikka Beel
Between November and mid-February, Baikka Bill is best for travel. At this time, a large number of migratory birds are talking here. Aquatic plants, this is the best season for fish lovers.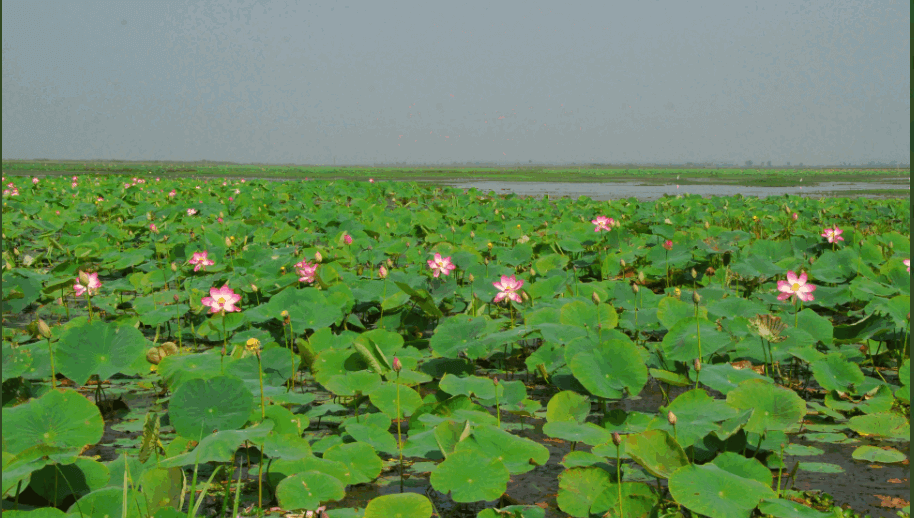 How To Go There (Travel Guide)
You can go directly to Srimangal by road and rail from Dhaka. From Dhaka's Fakirapul and Saidabad, non-AC buses of Hanif Enterprise, Shyamoli Paribahan, ENA Paribahan, Sylhet Express, etc. go to Srimangal. The rent is 300 to 400 Taka. Besides, the intercity train Parabat Express leaves from Kamalapur in Dhaka at 7.40 am every day of the week except Tuesday. Jayantika Express leaves daily at 2 pm. The Upban Express leaves at 10 pm every day of the week except Wednesdays. Rent 115 to 75 Taka.
There is no direct transport service from Srimangal to Baikka Bill. So you have to go on your own or rented car. A CNG-powered baby taxi from Srimangal to Baikka Bill for the whole day will cost between Tk 800 and Tk 1,000. The rent for a jeep or a microbus will be 1,500 Taka. Besides, you have to take a local autorickshaw from the front of Srimangal town to Baruna Bazar.
The rent is 50Taka per person. From there you can also go to Baikka Bill by auto rickshaw. After leaving Srimangal town and walking about 10 km on Moulvibazar road, leaving the main road, the paved road on the left-hand side went to Baikka Bill. However, after Baruna Bazar, there are another two kilometers of paved road. After that the road is raw. This road is suitable for traffic until it starts raining. The entrance to Baikka Beel is about three kilometers on a dirt road.
It is difficult to get a vehicle on the way back from Baikka Bill. So the auto-rickshaw that will go to Baikka Bill in the morning should be fixed for a while.
Where to stay At Sreemangal
There is no better way to stay very close to Baikka Bill. You can come to Srimangal town all day and spend the night. The best place to stay in Srimangal is T-Resort on Bhanugachha Road (Phone: 01712-916001). Other accommodations include:
Hotel Grand Sultan (five stars) – 01552-683454,
Rain Forest Resort (01938-305706),
T Town Rest House, Hotel Plaza (8626525, 01711-332605),
BT. 0827-81225 etc.
The rent of these hotels and resorts is from Tk 500 to Tk 5,500.
Apart from this, Nisarg Nirab Eco Resort (01715041207) and Nisarg Lichibari Eco Resort (01716939540) are two excellent resorts in Radhanagar, Srimangal.
There are also some cheap hotels where you can stay, the cost will be 500/800 Taka. If you camp for food and drink, you have to take rice and pulses with you, there is no good market around.
If you have a plan to come back, it is very good to have light tea, breakfast, biscuits, bread.
More Traveling Place:
Frequently Asked Question:
Baikka beel srimangal
Baikka beel location
Baikka beel wikipedia
Baikka beel resort
Baikka beel holiday home
Srimangal tour plan