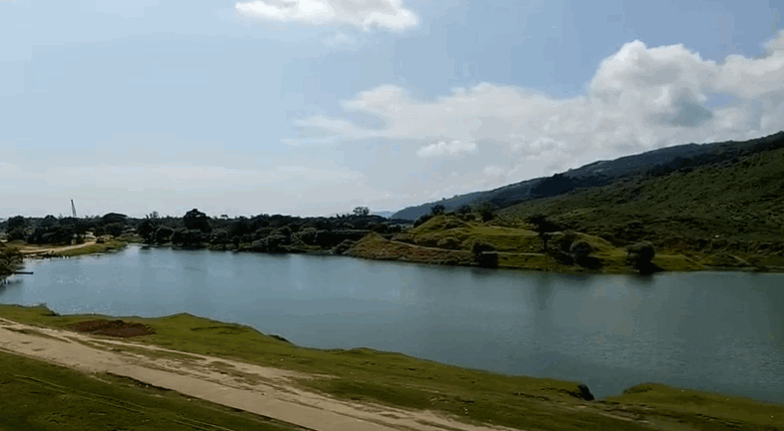 Carey – Limestone Lake, also known as Kashmir in Bangladesh. Many people affectionately call it Niladri Lake. Carey – Limestone Lake is located at Tekerghat in Sunamganj. Many people go to see Tanguar Haor in Sunamganj but there are many beautiful places around it that can make any tourist's mind feel good in an instant! One such place is Temerghat Limestone Limestone Lake or Tekerghat Limestone Lake. If you don't see it with your own eyes, you can't believe that the color of the water is so blue and it is a magical form of nature. Tila Gula in the middle and the lower part of the hill on the other side is the last border of Bangladesh. The big high hill has a barbed-wire fence. The lake was once a supply of limestone, the raw material of the limestone factory, which is now gone.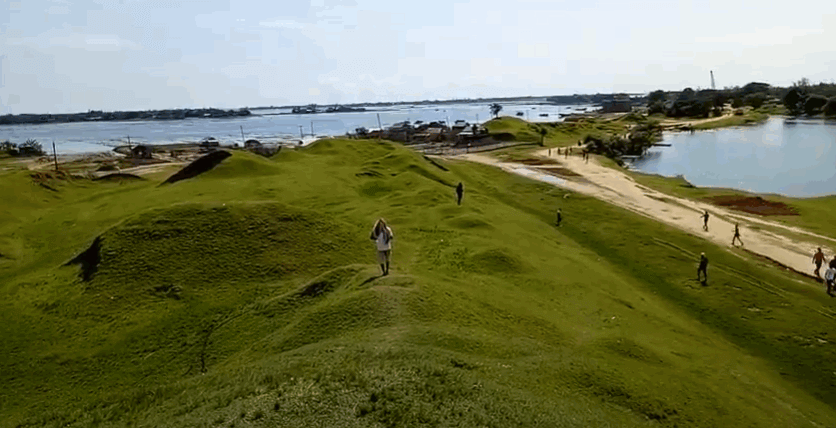 Border area so is careful and try not to go too close to the border. And if you don't know how to swim in the water of the lake, it is better to go down. Don't go too far down. Because a lot of limestones were extracted from here which made the lake very deep.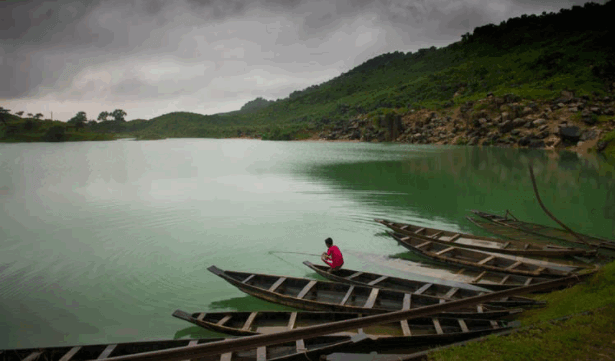 How to get there
Shyamoli / Mamun / Ena bus from Dhaka to Sunamganj fare 550 rupees. You have to cross the new bridge from Sunamganj and take a motorcycle. If you want, you can take a motorcycle reserve directly up to Tekerghat. In this case, the rent can be 300-500 Taka and in the middle of the magic, river crossing 5 Taka per person and 20 Taka for a motorcycle.
Besides, you can go from Sunamganj to Lauer Garh by motorbike for Tk.200 then you can go to Tekerghat from Barek Tila on the bank of Jadukata river for 120 Taka. The rent of the motorcycle mentioned here is the rent of the whole bike which means 2 people can go on one bike. However, before renting a motorcycle, you will have to pay. It is better to reduce it as much as possible. If you want to rent a trawler, call Ali Noor: 01922056730
Where to stay
There is a rest house in Barachhara Bazar. You can stay for 200-400 Tk. Barek Tila Par is a big market. If you want, you can walk from Tekerghat to Barachhara Bazaar. There is also a closed limestone factory on the side of the lake where he can stay in his guest house if it is empty.
1. Upazila Dakbanglo caretaker Kripesh Das: 01724968161
2. Upazila Chairman Mr. Anisul Haque should be requested for Upazila Guesthouse: 01715172238.
Apart from this, you can rent a hotel in Sunamganj for accommodation ranging from Tk. 200 to Tk. 1000.
Hotel Nur-Purbazar Station Road Sunamganj
Hotel Sarpinia-Jagannathbari Road, Sunamganj.
Hotel Noorani, Old Bus Stand, Sunamganj.
Hotel Mizan, East Bazar-Sunamganj.
Hotel Palace, Old Bus Stand, Station Road
Surma Valley Residential Resort
Where to eat
There is a food hotel at Barek Tila, you can also eat at Barachhara Bazaar or there is a small market at Tekerghat next to the lake. There is only one dining hotel.
Read More: Hason Raja Museum